READY TO HAVE FUN? WORK WITH US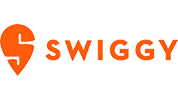 What Makes Ameyo Your Choice of Workplace?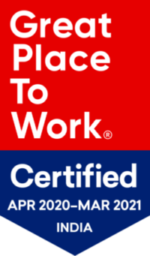 Great Place to Work
Ameyo is certified to be a great place to work. It has a culturally diverse space that allows you to spread your wings and find great career opportunities. With a flexible work environment, consistent recognition, and constructive feedback, you get the best of both worlds.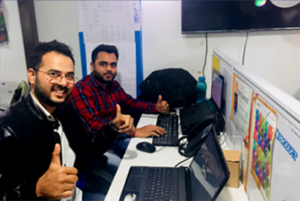 Great People at Work
Ameyo is a team of young enthusiasts that are passionate about their work. The team is led by dynamic and fun entrepreneurs who are driven by uniformity, clear communication, and accessibility. People at Ameyo believe in promoting values that are shared by the organization.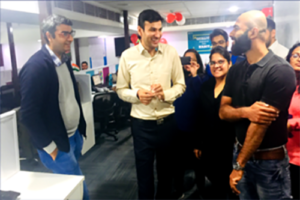 Great Perks for Work
Flexibility. Accountability. Ownership.
Ameyo runs on the mantra of flexibility, accountability, and ownership. Each individual gets to grow each day with a team that thrives on knowledge. You get to chart your own career path that is guided by some amazingly talented people.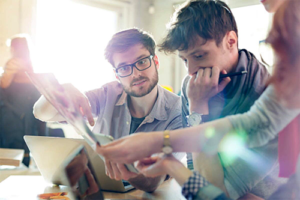 Great Passion in Work
For us, commitment is a synonym of passion. We, at Ameyo, help you to find your true calling, handhold you to choose the path that you are best fitted for, and let you sail through with maximum support.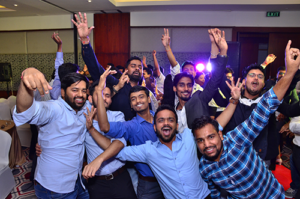 Great Parties after Work
And, let the party begin!!! With what we call "the team that parties together, aces together," we believe that the party should never stop. Get on board with us to explore how our teams are bonding together after office and acing the next day at work.

Culturally Driven

Self-motivated

Team Player

Go-getter

Multitasker

Problem-solver