Contact Center Software for Travel and Tourism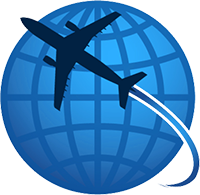 Travel & tourism customers expect exceptional customer support system and personalized services during every stage of their journey. It is important for companies to provide uninterrupted facility to the customers and satisfy them by being there with them even in case of emergencies.
Today's knowledgeable customers are well-aware about the ongoing deals and offer available in the market and can easily switch to your competitor with just a click of a button.
Ameyo's highly reliable and flexible customer engagement solution enables you to reach out to the customer anywhere, anytime and helps create a customer service culture that gives you an edge over others.
Three Primary Concerns for Travel & Tourism Industry
Lack of Omnichannel Support – Customers need support from businesses in mobile, social, chat, messaging, forums. Agents end up asking the same question repeatedly or are unaware of the context of the call
Low Agent Efficiency – Due to pretty lengthy calls, the productivity of agents take a toll. As a result, agents can't concentrate less on After Call Work (ACW) or other back-office tasks, within their stipulated work hours.
Higher Average Ticket Handling Time – Tracking prior customer history, customer communication data, all at one place is a challenge, which in turn results in very high average ticket handling time.
Air Mekong
Discover how Ameyo helped Mekong aviation to improve Customer Satisfaction score by 27%
Ameyo for Travel and Tourism

Customer history and booking experiences could be used to create persona-based packages for them. Execute Personalized Cross Selling and Up-selling strategies with Customer 360 Degree View.

Engage With Your Customers
Customers need a detailed review of their trip before they plan to make bookings. Agents can now engage with customers proactively and manage the data with Ameyo Omnichannel Software. Send SMS, timely alerts and exciting offers to the customers for their chosen destinations.

Give Customers What They Want
Intelligent Routing ensures that inbound queries are handled by best possible resource based on their availability. Route calls to agents based on CRM data and IVR selection for best results.

Improve Contact Center Performance
Advanced reports could be leveraged and analyzed across channels. Conversion rate could be increased with the increase in agents' performance with quick monitoring.
Improve customer engagement with Omnichannel Contact Center