Predictive Dialer
High Call Connects with maximum Call automation - Automated Predictive Dialing
Trusted by 2000+ Brands across 60+ Countries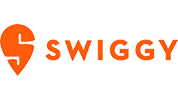 What is a Predictive Dialer?
A predictive dialer is an outbound calling system that allows you to bulk-dial from a list of contact numbers. While automating the outbound process, a predictive dialer filters busy signals, voicemail, no answers, and disconnected numbers to connect the agent only when someone answers the call on the other end. The predictive dialer uses advanced algorithms to get the exact time that an agent should be wrapping up a call and only then bulk dials other numbers. The main advantage of using predictive dialers is one can cut down manual dialing time to increase agent efficiency.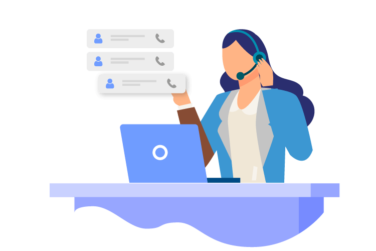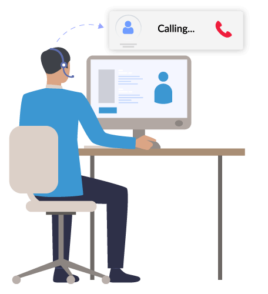 Who should use a Predictive Dialer Solution?
Predictive dialers are routinely used in telemarketing, market research, debt collection, and customer service follow-ups where they help to organize and manage the client database and systematically dial out clients for the above mentioned use cases. Additionally, a predictive dialer also helps to intelligently assign calls to available lead qualification agents to allow them to maximize the amount of time they can spend on the phone with leads during outbound sales prospecting.
How to Setup a Predictive Dialer for a Call Center

Upload Contact Dial Lists
Automatically or manually upload the lead list into the outbound Call center system

Dial Order Segmentation
Segment and prioritize the contact numbers based on pre-set rules and the type of dialing algorithm

Configure the Predictive Dialing Parameters
Define the predictive dialing parameters like pacing ratio, peak call count, variance factor, and call drop ratio to optimize outbound dialing

After Call Actions
Automate Contact movement, notify the supervisors and/or auto-assign the lead based on call disposition or other configured factors
Benefits of a Predictive Dialer Software

Smart Dialing
Adjust Dialing based on available Agents

More Call Connects
Reach ~75% Call Connect rates

Boost Agent Productivity
Reduce agent idle time for maximum utilization

High ROI
Achieve 95% Call Coverage and increase sales conversions

Contextual Reach out
CRM & CTI integrations to dial with context
Benefits of Choosing Ameyo's Predictive Dialer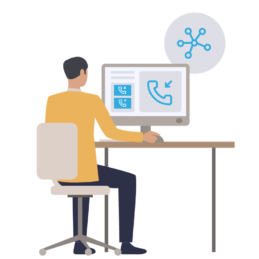 Intelligently Assign Calls
Use your preset parameters and predictive dialing algorithms to determine and automate call assignment based on factors such as the number of available agents, the number of operational lines, and the average time an agent spends on a call.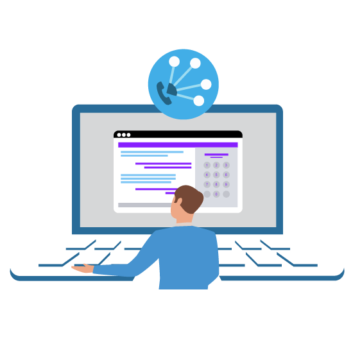 Increase Call Connects to 75%~
Many businesses struggle to achieve a 40%~ connect rate. Ameyo's predictive dialer software learns from historical data to tweak the dialing algorithm after taking into account agents that are available. Thus, eliminating the need for human intervention while increasing call connects significantly.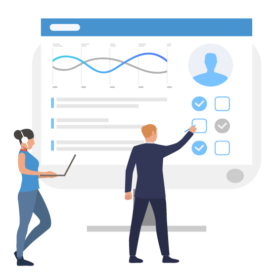 Maximize Agent Productivity
Dial more calls in less time with a predictive dialer. At the same time, intelligently pace outbound calls and filter out unproductive calls such as answering machines or busy tone to ensure high call connects and reducing agent idle time.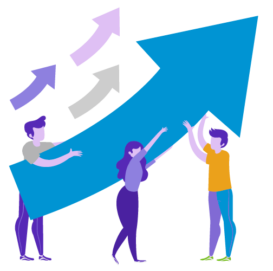 Increase Sales Conversions
Lead prioritization, knowing the best time to call, timely followups, contextual conversations, configurable workflows – all of these are means to achieve the end i.e. gaining more customers while increasing the agents' productivity.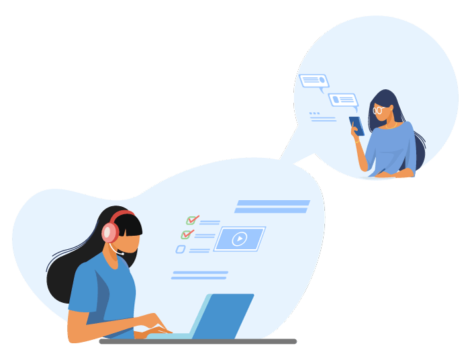 Let the Agents have Contextual Conversations
Vary the pacing ratio along with lead prioritization help the agents qualify the leads better. Additionally, allow the agents to view customer data like past purchases, existing portfolios, pending orders, etc using CRM and CTI integration. Having this information increases the conversion rate by letting the agents have personalized and contextual conversations.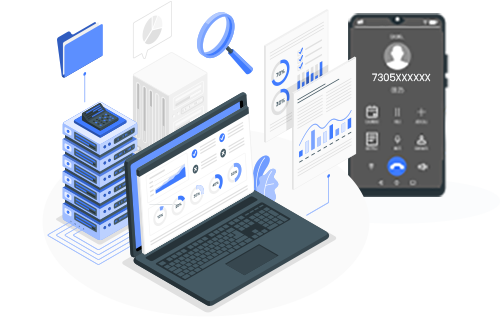 Data Centers to Facilitate Mobile-like Numbers
With number series starting from 730 (powered by Ameyo's Indore-based data center), your business gains a higher call pickup rate as it adds the feel of mobile number and priority for the customers.
Looking for a Complete Call Center Software?
Customized for Your Business Needs
Be Smart about your Outbound Dialing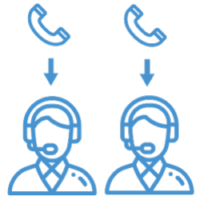 Max Pacing Count
Pre-define maximum calls that you can dial per agent based on Agents and channels available to ensure optimum resource utilization.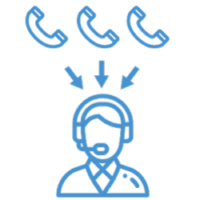 Maximum Call Count
If the Max Call Count is set at 100, and the call server is already connected to 80 calls, then only 20 calls more will be dialed out. The dialer will never exceed this limit.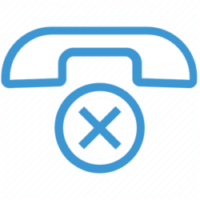 Call Drop Ratio
Define the maximum percentage of call drops allowed for total outgoing calls to control factors like non-availability of agents.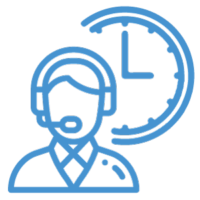 Agent Wait Time
Set the time gap between the agent wrapping up an ongoing call and initiating a fresh call to keep the agent idle time in check.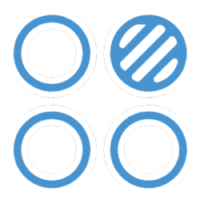 Variance Factor
This parameter indicates the dialer, by how much it can vary from other pre-defined parameters like Max Pacing Ratio.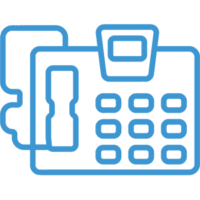 Answering Machine Detection
Allow transferring only those calls to the agent that are answered by humans.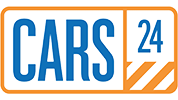 CUSTOMER SUCCESS STORY
See how Cars24 improved their Lead Conversion while significantly reducing the overall TAT
Ameyo empowered Awash Bank with an end-to-end system
Ameyo empowered us with an end-to-end system that was easy to use. Furthermore, we were delighted with the capability of the solution to match to our specific business processes and enhance our customer experience
Yohannes Tsegaye
Director, Customer Experience Directorate | Awash Bank
Ameyo is a feature-rich solution with several integration capabilities
We have been using Ameyo to handle our calling operations and the journey has been really good so far. It is a feature-rich solution with several integration capabilities, which truly makes Ameyo our first-ever choice in contact center solutions space. What further aligns Ameyo with us is our shared vision of expanding in the Middle East region and I am sure Ameyo will help HalaSat in the mission.
AlHashem
Contact Center Manager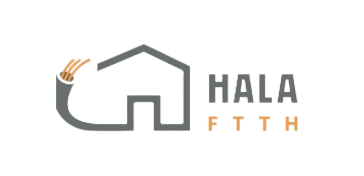 We are really pleased to use Ameyo's service, especially the salient feature of VoiceBot
We are really pleased to use Ameyo's service, especially the salient feature of VoiceBot which is enabling Human Line Conversation. Our customers interact with Ameyo's VoiceBot by perceiving it as a Liveperson, so they respond in a similar way. Moreover, we can able to achieve a 40% cost saving on operational costs due to automated calls.
Thanks a lot for the Wonderful Product.
Special Thanks to the team for patiently handling our request & delivering beyond expectations.
Kumar Konar
Collection Head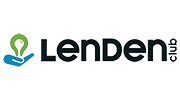 Ameyo helped Gulf African Bank make their business more efficient and profitable by offering them unique solution
At GAB we have had the pleasure to use the system for about 2 years now. Overall, it has been able to meet the desired expectations that we had as well as improved our quality of service.
Phidelis Mwarenge
Contact Center Team Leader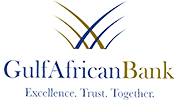 Metro Edge Technologies increases its productivity by 60%
Ameyo's Remote Contact Center Solution has helped us increase our productivity by 60%. It is a very effective solution that helps our agents
Kingsley Bennett
CEO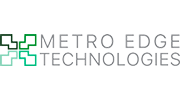 Khan Bank chooses Ameyo because of its highly efficient, flexible, and secure solution
The implementation scale was huge with lot of complexity. It was a major task for us to comply with security requirements and other business requirements. The project team worked effortlessly, satisfying all the requirements.
Bilegt Tumurkhuyag
CX Senior Specialist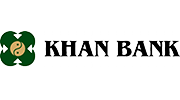 <
>




Sankar Rao A.
Director - Products
Ameyo software is being used as a CTI for Ola customer and partner support. The software has met the expectation of Ola and we were able to extend it to meet Ola's unique requirements.





Shivam M.
Sr Network Engineer
Our connectivity increased with retry time and campaign settings.Working with AMEYO has a great experience mostly in terms of Customer support on any issues identified. Ameyo is economical. Its flexibility with interating different CRM and it will keep stable.





Ehab M.
Head of Electronic Banking
Easy to use and customize application with excellent support team





Mitesh S.
System Support Engineer
I like this software because of the capability to handle large numbers of call flows. I like the efficiency of this software like how it works and gave us the option to supervise the agents activity on a real time basis and the proper reports which helps alot to conclude many things.
The Ameyo Advantage
Leader in Customer Experience & Contact Center Solutions
Honorable Mention in Gartner Magic Quadrant for 3 Years
Awarded Frost & Sullivan Asia Pacific CCI Leadership Award
Deloitte Technology Fast 500 ASIA PACIFIC, 2014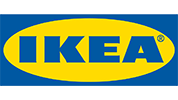 ---
Take your Customer Experience to the Next level with
Ameyo's Customer Engagement Platform
Frequently Asked Questions