New Generation Solution for Contact Centers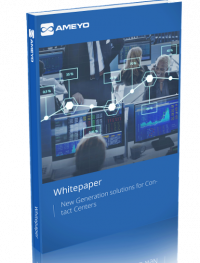 The need for real-time, event-driven and multi-channel software for customer interaction management is what most businesses need today. New age businesses require the latest technologies that enable them to constantly innovate their business processes and improve the overall customer experience.
Learn how an intelligent, scalable and cost-effective contact center cloud solutions and call center software technology can power up customer interactions and meet the next-gen enterprise automation needs.