Ameyo Software has met the Expectation of Ola
Ameyo software is being used as a CTI for Ola customer and partner support. The software has met the expectation of Ola and we were able to extend it to meet Ola's unique requirements.
Sankar Rao A.
Product Director - Ola Cabs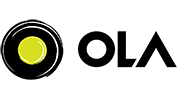 All Communication Channels in One Place
It can cover all communication\interaction channels in one spot.
Habib Abdulla
IT Assistant Manager - SNIC Insurance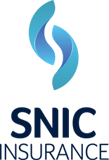 One-Stop-Shop for All Contact Center Operations
With Ameyo,we started with setting up a call center and ended with a one stop shop for all our contact center operations.
Joe Jackson
Director of Business Operations - Dalex Finance
Ameyo improved our SLA by 27%
Within a month of deployment we were able to see tremendous growth and improvement, and better management in our outbound campaigns. Ameyo improved our SLA by 27% and employee productivity by 13%
Ehab Madanat
Executive Manager, Jordan Ahli Bank

Significant Improvement in Customer Engagement Rate.
In more than 6 years of our association with Ameyo, it has helped in significantly improving our customer success and engagement rates.
KRISHNENJIT ROY
VP-TECHNOLOGY, BANKBAZAAR