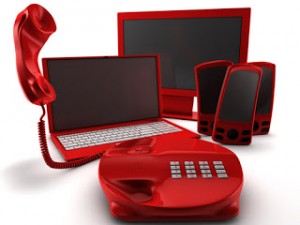 Mobile VAS ensures higher RoI and allows the small enterprises and entrepreneurs to advertise their services effectively.
Value-added services (VAS) on mobile are fast gaining a hold in developing countries. Small- and medium-sized enterprises, along with individual entrepreneurs are marketing themselves through mobile VAS as it ensures more return on investment than traditional advertising or even social media. In many African countries, and the towns and semi-urban areas across Asia, believe it or not, mobile VAS is more effective than social media.
Mobile VAS vs. Social Media
The one disadvantage of social media is the age limit of its users. It is mostly youth and the technologically efficient middle-aged persons in the highly urban areas. In the areas mentioned above, internet connections are scarce and not always reliable. Mobile phones however, are springing up everywhere.
The connectivity provided by mobile phones is very essential to small entrepreneurs here. This is because the basic model of their business depends on word-of-mouth advertising and a general sense of trust in the quality of the product. All of this is very much restricted to a small geographic area, which is occupied by one or two communities of people sharing a common culture, language, and sentiment.
So, for a small entrepreneur like this, advertisements on social media like Facebook or Google, or even their national or local media, are beyond reach. By investing in a robust solution that provides mobile VAS, here is how they can gain:
Entrepreneurs can reach the customer directly, and get immediate responses.

Mobile VAS allows enterprises and individuals to customize their offerings and services based on their local database.

The database/CRM is segregated into different segments based on various factors like age, gender, profession, location, preference, etc.

Campaigns are siloed and implemented, and as enterprises world over will tell you, siloed campaigns are much more successful than unorganized campaigns.

Providing a particular capability through mobile VAS increases convenience for the customer.
Mobile phones have evolved from a convenience to an essential business tool. This shift gives entrepreneurs the opportunity to address pressing business challenges, increase access to new markets, and operate more efficiently. Mobile VAS provides that opportunity and entrepreneurs who utilize these services early on will reap rich gains soon after implementation. And this service is not only beneficial to small enterprises but even the big ones. The use of this service will ensure that data collection and management, along with customer service will improve greatly.