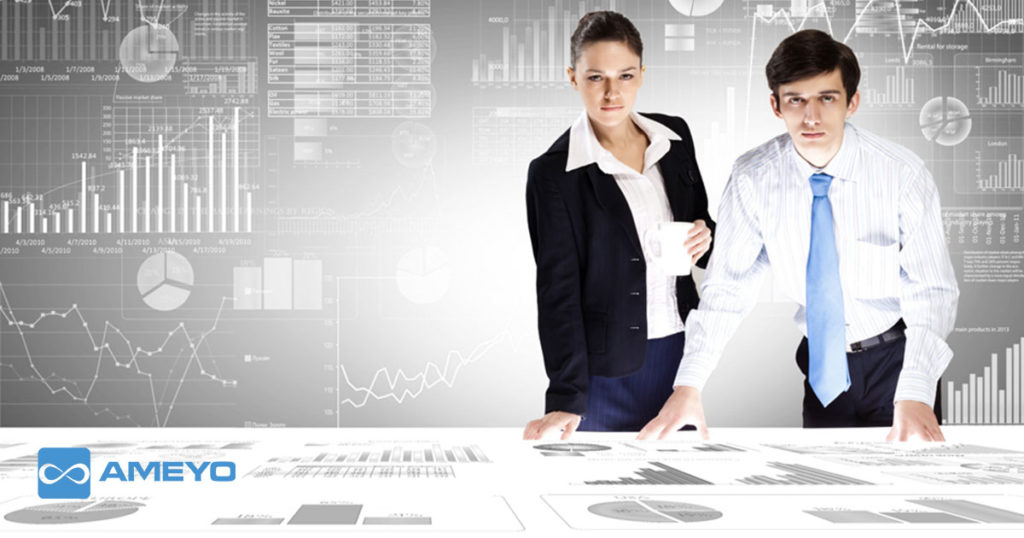 There's a very famous quote by Abraham Lincoln – "Always remember that your own resolution to succeed is more important than any other." But, in today's digital age does making resolutions still hold good? Or is it old-fashioned? We believe that making a resolution and living up-to it is a fair and best gift you can promise to yourself.

2016 is going to be a remarkable year. It is going to be a year that will call for a lot of changing tactics and dynamics. This year calls for stirring your thinking, your actions, your approach and above all incentivising a strategy or making resolutions to dwell deep in your existing business.
But how do you do that? How can you overcome the inertia and redirect your company's information technology and corporate resources? This is when management becomes essential and if you are only being your company's CIO (Chief Information Officer), you need to consider numerous possibilities and maximise your and your firm's performance.
In a recent report by Gartner, '2016 resolutions for CIOs', the importance of making resolutions, referred to as an analogy to list of promises we all make to ourselves as one year passes into the next has been clearly highlighted. To give your performance a boost and maintain equilibrium between your technical insights and need for an overall business engagement, one needs to pick the best approach and practise consistently without having any lags or making excuses.
Here is the list of the most promising resolutions you can make in 2016 to boost your productivity.
1. Influence to the Top and Link through the Core
There are numerous surveys which define the role of a CEO and CIO being more than a technology geek and advocate them as a leader among leaders. And, being so dynamic in nature you need to leave no stone unturned to evaluate all possibilities and making sure that you are heard. This can happen over a meal or a generic chat over tea and coffee. You necessarily don't have to talk about specific positions and streamline a rigid agenda. It can be a genuine effort to let them know about the changing trends in your industry and how technology impacts your life and company's life-value.
Another key challenge a CIO faces is – he/she is the only C- level executive who gets to work inside and outside the enterprise. This puts them under a lot of scrutiny and pressure. Scrutiny from board members and pressure to deliver his absolute best, which is directly dependant on other people working inside and outside the company. In such scenarios, it becomes fundamental that the power maps his leadership network to gain additional insights and leverage growth.
2. Link to the Top Two Metrics Your Board Care About
If you are only concerned about your company's performance in technological fronts and pursue only those numbers, there's a huge possibility that you can miss out on other key aspects and parameters which matter more to your board and aid overall performance gain. These two metrics are – business growth metric and second being customer retention metric. So, if you are wondering how to take on this challenging task, you need to read and reread your company's annual report. There are going to be strict promises and key areas which need attention and effort. These metrics, points and promises are what your board wants to see happening and lives by them. Once you are thoroughly done, make sure that you share valuable insights with peers and let them know how much more effort needs to be put in to put the best foot forward. Steering them in correct direction and making provisions to work smart would also aid their queries and boost results.
3. Acquire Resources to Deepen Digital Business Change
If you actually want to impact the business setup and streamline it in accordance with the growing digital age, it will have to be more than words and promises. You will need to get your organisation think and act bigger. You will have to make some humongous strategic choices and be prepared to answer questions, lots of them. If budget is a constraint, then start making a list of assets which are dispensable and can be cut-through to acquire funding needed for this digital process transformation. Retain these savings and fund your digital business experiment to boost your goals and efficiency.
4. Plan for Crowdsourcing
Most innovation comes where it is least expected from. Crowdsourcing is one such practice, which can enhance the functioning of your regular IT setup multifold times. If there is an idea, it will need nurturing, brainstorming and constant pampering before it blossoms to its full potential. This can be made easy and achievable with crowdsourcing. So, as a resolution determine what and how would you leverage social media, business marketing, market sourcing, business sourcing or whatever you may call it to engage a larger audience, group of people and get things done more rapidly and with more innovation.
5. Reshape Your Organisation
As you would add heed to deepen your business setup and get more engrossed in digital business setup, there would be need to reshape your organisational setup. There would be an emerging need for a logistics team, data trading, digital ethics, number crunching, user-centric designs department etc. This would just be the beginning. This would seek a lot of hard-work and persistence, if you want to see it actually happening. If you want to take your organisation on newer and higher digital verticals, you need to start big. Clearly define your targets and mark out 2 or 3 key digital business key capabilities you want to accomplish in next two years time. Once this has been sorted, it could actually help you save years or months time to get up and running.
6. Shift Your IT Thinking from "How and What Skills?" to "Why and Which Competencies?"
To move from how and what skills does your employees have, you need to start understanding and evaluating the why and which competencies are they most aware about? This would require looking at them with totally different lenses and perspective. Try and gauge their strong points and push them in that direction respectively.
7. Define Your Legacy and Learn About New Technologies
It is imperative to embark your legacy and craft your story, your business legacy and supporting strategy. This New Year, make sure you arc your business story and get it heard. This cannot happen if you are not keeping pace with changing technological trends. You need to constantly boost and widen the scope and horizons of learning. You need to add to the repository of technological abundance and master them. This year and every year.