You are most alive when you are in love. This liveliness reflects in everything you do, you say, and everywhere you are. Your office and your work station is no exception. LIkewise, your customers shouldn't be exceptions. On this Valentine's Day, try to give your customers, the best customer service there is.
Ever since I was a young girl, I thought Valentine's Day was all about flowers, candy, red hearts and romance. In fact most of us are still in the same boat. However, there's more to it, just like there is a lot to customer service, than being polite and following your job description. If you dig a little deeper at the original story of how Valentine's Day came into being, you will be astonished.
St. Valentine was a Roman priest who was sentenced to three part execution of a beating, stoning and finally decapitation all because of his stand for Christian marriage. The story goes that the last words he wrote were to his beloved wife and were signed as, 'from Your Valentine.' This is the legend behind celebrating this season of love and togetherness. When everybody is in festive mood and happy, why not walk an extra mile and make sure your customers feel valued and loved too.
Modern traditions have commercialised the whole aura of love, everywhere. With so many 'special days' being celebrated, the coquettish feeling of February seems to be fading away. But being in a customer centric industry, this is perhaps the best time of the year to woo your customers with excellent service, especially during these 'special seven days'.
1. Rose Day
Life is not a bed or roses my friend and this is applicable for you as well as your customers. It often becomes challenging and way too demanding. On this day, make sure that you treat every customer as your long-lost lover. Pamper them. Be a little more polite and understanding.
Side tip – To make it more special; make sure you send roses to your golden customers. Let them know that they are remembered, always.
2. Propose Day
Customer service is all about commitment. Commitment to serve your customers in the best possible way – to be willing to walk an extra mile for their comfort; to guide them through all their troubles (no matter how big or small), etc. Doesn't this sound like a relationship to you? Yes, it does, because it is. You have to understand the fact that you are in a committed relationship with your customers. So what are you waiting for? Propose them already with some new, attractive offers, exclusively meant for them.
3. Chocolate Day
All anyone needs is love, but a little chocolate now and then doesn't hurt. You must be thinking – providing excellent customer service and celebrating chocolate day are two different things. Right? Wrong. Chocolates are mood lifters. Upon ingestion, they help your brain release 'happy hormones' Dopamine and Serotonin. These can make you feel relaxed and put you in a better frame of mind to take better calls. So go ahead. Indulge yourself. This can be a little gift for you this V-Day. What's even better is sharing this little trade secret with your irate customers to calm them down a little. Sharing is caring after all.
4. Teddy Day
Teddy bears are supposedly the cutest and the most heart-melting creatures and goodies there can be. This week, be as adorable and compassionate as a 'Teddy bear' for your customer. There's nothing he would want more than your care and attention to help him track his problems and get them resolved.
5. Promise Day
Promises are not meant to be broken. They are meant to be kept always. On this occasion of love, promise your customers your undying attention and care. Make sure to pledge your commitment to provide excellent customer service despite all odds. Even if the customer is frustrated or being unreasonable, walk him through the various options available for him to sort his problems and issues.
6. Hug Day
You cannot physically hug your customers, but you can make them feel comfortable and be there with them, virtually. Build a certain level of trust and rapport with them, so they can share their query and concerns with you freely.
7. Kiss Day
Okay. No, we don't want you to kiss your customers. We want you to kiss their worries away. Any persistent issues they have been having, any troubles they are facing – take charge of them. Help them walk freely out of messy situations and prove that they are valuable and indispensable for your organisation.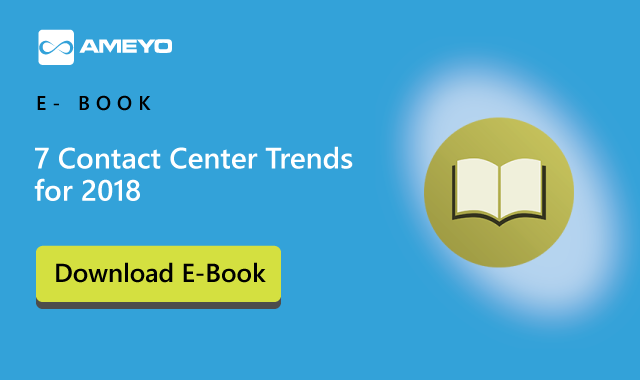 And, last but not the least on 'The V-Day' just be the best, loving version of you. We hope your customers feel as special as you are for someone. This season of Love, spread a bit more joy and make a few more people smile. If you have more tips to add, please let us know in the comments section.