Gurgaon, India, 27 April 2015: Contact Center software provider and Customer Engagement solutions expert Ameyo was recognized amongst the top Indian technology product companies at InTech50. InTech50 is a joint initiative by iSPIRIT and Terrene Global Leadership Network that recognizes the most promising software products by India's entrepreneurs to showcase the pioneering and inspirational concepts of their elected products.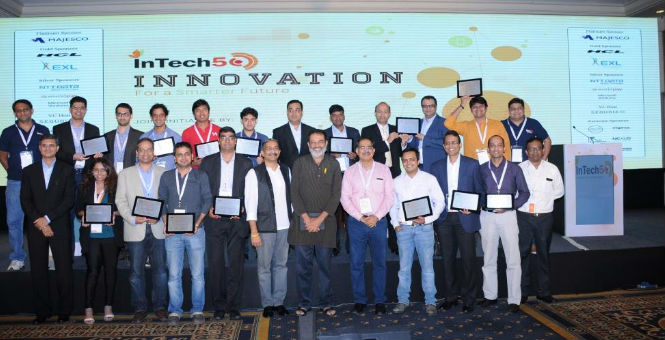 50 exciting B2B Software products were showcased across key enterprise spaces – big data analytics, security and infrastructure, enterprise mobility & collaboration, compliance & HR management, and industry specific solutions in health, finance, manufacturing and retail. The founders were impressive in reflecting their original ideas and thinking to their pitches.
"We are extremely thrilled to be part of the amazing entourage of the successful Indian B2B software product ecosystem, and to showcase our technology that we believe will transform business communications, and craft a new world of customer engagement. The event was an amazing opportunity to interact with global CIOs and understand their customer engagement challenges" says, Sachin Bhatia, Co-Founder, Ameyo.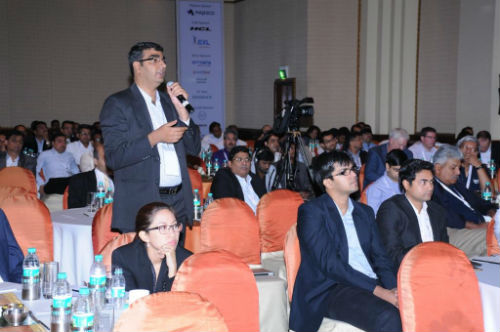 The event witnessed active participation of industry CIOs – both domestic and global –  who provided insightful perspectives to startups. The program ignited rich interactions that highlighted core industry needs and product gaps, provided valuable feedback to early startup concepts, and introduced prospective customers and operational partners to startups who were in dire need of them.
A complete post-event booklet of the 50 software products can be accessed here.