The Indian government strongly argues the need to educate each and every child to ensure a bright future for them and they aim for complete literacy with the Right to Education Act (2009). The argument is that when children are educated, they have opportunities for better jobs and can earn better. After all, education liberates people and makes them better citizens.
But the number of teachers, schools, and infrastructure of all educational institutions is limited. So how do you ensure that millions of children throughout India receive the best quality education?
ICT in Education
The answer is Information and communications technology (ICT). ICT has a wider reach using fewer resources. Virtual classrooms have already become a convenient mode of imparting education in many schools and universities, most importantly in remote areas. They have also been successful in areas which witnessed disasters like flood, earthquake etc. Students could phone their teachers/tutors and get help, making sure that their education is not hampered.
The capabilities of ICT in education are vast and academicians have realized this. Applect Learning Systems is a leading education company which is making e-education accessible to millions of students across India. Similarly, Wigan and Leigh College used technology to ensure that their students had a dedicated helpline to contact for admission and course queries, apart from using it to manage students across multiple sites, to uniformly disburse information, provide multichannel support, and run marketing campaigns.
How a contact center can help the education sector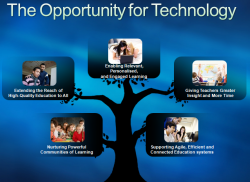 What if students go home and have doubts about their homework? If they could phone a teacher/tutor and resolve their problems, wouldn't it be extremely helpful? Applect used a student management system which allowed them to keep track of their free and paid users. The database siloed students and parents and provided the appropriate solutions to each user. The software they used allowed them to reach out to more customers using the same resources as earlier and helped create innovative marketing strategies as well as ways to improve the educational aspect of their business.
Wigan and Leigh College employed the software solution to centrally manage all their student contact and management processes, spread across 40 locations. The CRM of students and parents allowed their contact center agents to service students more efficiently by making important information accessible. Multiple channels were set up for students to be contacted through, as well as for students to contact. This technological advancement ensured that students could be connected easily through an SMS or even a web chat.
The future of education is in technology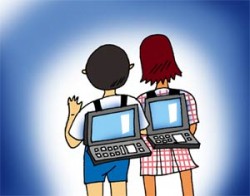 For the reasons given above, the progress of our society demands a change in the way education is imparted. It is worth to be noted that Applect received an additional Rs 300 mn as investment earlier this year. Education institutes see that a brick and mortar education needs to move beyond the walls and spread across a wider student base using technology as a platform. Education software and apps are aplenty in the market and students are able to easily access those using mobile phones. Schools and colleges should create avenues for students to remotely reach them. Phone calls, SMSes, e-mails, web chats, and video calls are the educational tools of the future. Goodbye, blackboards!