There is a shift in the marketing and advertising world which is towards word-of-mouth personal promotions instead of grand ads which customers do not appreciate.
There is a shift in the marketing and advertising world. It is no longer about spending big bucks to tell consumers about the greatness of a product over its competitors. Consumers know that most advertisements are grandly exaggerated and some are even outright lies. As the users of a product, they prefer to test all competitors before deciding which company to put their trust in. This is exactly the lesson for all marketers: consumer loyalty cannot be bought; it is earned by serving them a great product and providing an experience.
Change your strategy to service
If it is sales you are chasing after, you will probably not go very far. Take a look at Apple: when Steve Jobs introduced the first iPod, iPhone, and iPad, he emphasized on innovation and what all the customers could gain from Apple. All these products were clearly not the first of their kind in the market but they were promoted keeping the end users needs in mind. An Apple product makes people lives richer, that was the hook that boomeranged Apple to stratospheric heights.
However, people are now starting to see beyond the glossy advertisements and know that Apple has only so little to offer customers. This is why Samsung and other Android-run technology have taken over the smartphone/tablet race. Samsung offers more on the free OS and is cost-effective compared to Apple iOS. The company is at the Steve Jobs stage of evolution. They are bringing out innovations (Samsung Gear, the phablets, and numerous models of both high-end and affordable phones) which target EVERY segment in the market, ensuring Samsung's reign over the global market.
Even with all the lawsuits that Apple has taken out against Samsung, the people are with Samsung. Apple being the bigger and richer player is being viewed as the bully crushing the more accessible Samsung. But Samsung's sales are increasing each day and their engineers are on overdrive with new technologies. They have the consumer at heart and word-of-mouth marketing attests their dedication to deliver the best products.
Flip the traditional marketing model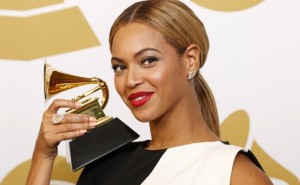 Last week, one of the biggest pop stars in the world, Beyonce released a complete album solely using social media sites Twitter and Instagram to announce the news. She ditched traditional forms of advertising and reached out straight to her fans and followers. With this strategy, 1.2 million tweets were posted about Beyonce in 12 hours. Within the first 24 hours more than 430,000 albums had sold for $15.99 on iTunes. In a press release, Beyonce said, "There's so much that gets between the music, the artist and the fans. I felt like I didn't want anybody to give the message when my record is coming out. I just want this to come out when it's ready and [send the message directly] to my fans."
Many enterprises are turning to word-of-mouth marketing as it is more credible. When friends and families recommend individuals to try the products they love, people are more likely to believe the message. Advertisers are therefore, analyzing this and not over-killing with the marketing language. The era of the gigantic billboards blocking the skies is still not over, just not yet. But more and more players are moving closer to what matters most to their customers: direct engagement instead of ad bombardment. So, as enterprise ask yourself this: Are you there yet?