What is the first word that comes to your mind when you think about the reasons for the growth of a business? If you said "customer experience'' then you probably know those companies that consistently offer best-in-class customer experience to their clients. More so, in case of the travel and hospitality industry.
People love to travel – for fun, work or adventure, but they often have poor experiences, especially when it comes to their travel companies or operators. Ensuring excellent customer experience is the most important factors to retain them. And, with the advent of latest technology, powered by artificial intelligence, the sky is the limit (quite literally!)
Here are some strategies for improving customer experience in the Travel Industry:
#Improve Website Experience
Customers today have become self-reliant especially in the digital age. Today, they prefer to search for the best holiday packages and deals online rather than going to an agency. So, it's important to ensure that your website has a pleasant user experience. Additionally, highlight your tours through exciting images of the activities, places, and cultures your guests can experience. Include relevant information and blogs to provide travelers with all the details that might be useful for their trip. Using social proofs such as putting the customer views and testimonials along with the links to your social media accounts will further improve customer engagement.
#Set up a Travel Contact Center
As a Travel firm, you have to figure out ways to address your customers' issues in a timely fashion. Building an omnichannel travel contact center allows you to handle inbound queries across multiple channels – social media, email, voice calls or live chat. Time is precious and no one likes to wait for long to get assistance. So, this improves the effectiveness of query handling and reduces the customer wait time. Additionally, you can also provide self-service option to the customers by investing in a contact center software. This allows the business to engage with the customer on the channel of their choice and provide a consistent customer experience.
#Deliver Personalized Customer Experience
Every person likes to feel special. Ensure you deliver a personalized customer experience by maintaining the records for each traveler. These records will include information about the traveler's preferences and behavior which will allow you to customize your offerings. For Instance, if you already know traveler's preferred time to travel, their favorite hotels, etc then you can provide a customized package to the customer.
#Loyalty Programs
Like any other business, it is imperative to retain good customers in the travel industry also. To ensure that you can introduce loyalty and reward programs. Most companies offer their frequent travelers reward points that can be redeemed at a later date. Similarly, you can also offer them loyalty cards to enlist them as your gold or platinum customers and provide additional services such as priority booking or lounge services along with a direct hotline number in case of complaints.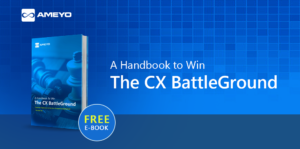 #Use a Trusted Payment Gateway
Every customer wants his bank details to be safe. Provide a safe and secure way for your customers to make payments. Integrate with a trustworthy payment gateway that not only protects the customers from any fraud but also makes it convenient for them to make payments via the currency of their choice and even the mode of payment.
#Conclusion
It is very complicated to manage customers in the travel and tourism industry. People have wholeheartedly accepted the technological advancements. But, at the same time, they seek personalization. Organizations need to catch up with new technologies such as artificial intelligence in delivering good customer experience and contact center software. You have to first focus on your customers' needs only then, you can expect their loyalty. Try to resolve customers query quickly and provide them with 24/7 support especially when they are traveling. Doing all this will help you to increase the customer satisfaction and make them your best brand ambassadors.