"An idea can transform the world and rewrite all the rules". Why we are restating this quote from Inception, you ask? It is only because some years back a very simple idea occurred to Valarie Wagoner, Founder and CEO of ZipDial, who realised the concept of missed calls as a business opportunity. Since then, missed calls have been fast gaining pace and slowly being integrated as a fundamental part of business strategy for a host of businesses.
So, how are missed calls being used towards deriving various virtual call center software for mobile based applications?
      Push Notifications
The number of apps available in the Google Play Store and iOS App Store are increasing at a breathtaking pace and it is pretty hard to keep tally of recent app launches. Missed calls can come to your rescue. All you need to do is send a missed call to the app company and you'll receive a message with a download link. IMs can also be used to share promo codes of offers, send website or product information and other such activities.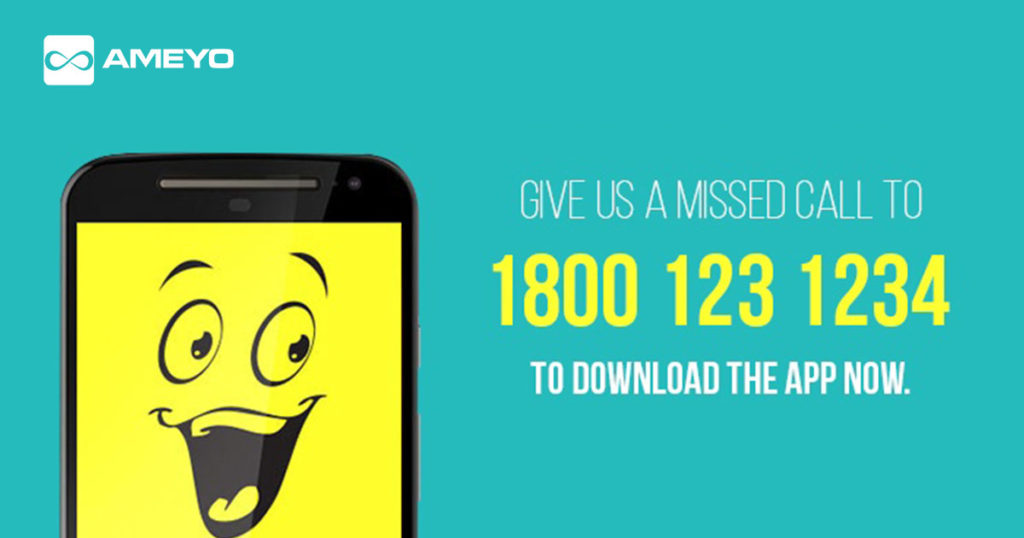 Collecting Feedback
Recently, there has been a trend with companies to collect feedback with the help of a simple missed call from customers. After the purchase of a product/service, brands often send a notification to the customer intimating them to send a missed call to a number if they are satisfied with their services, or send a missed call to a different number if they are unhappy with their services.
      Verification Process
Missed calls are increasingly being used to verify the genuineness of a customer. Therefore, you have to send a missed call from your registered mobile to authenticate the order (mostly used for Cash on Delivery) you have placed before the delivery of your order. This missed call solution is also gradually being used by mobile applications to generate OTP after you download an app or complete a purchase through a payment gateway. Thus, after clicking on 'generate OTP' option, if you don't receive a sms, you can choose a 'give a missed call' option and thereafter, you'll receive a call to disclose the OTP.
      Order Status
Now, customers can easily track the status of their order on the move, by just giving a missed call to the number provided by the mobile application after the customer has placed the order. Once you give a missed call, you'll receive a call and be notified about the whereabouts of your order – whether it has been dispatched, or with the agent, etc. This solution can also be utilised by companies for minor escalations, wherein the customer can intimate the company about a pending order/faulty product, etc with just a missed call. The agent would then be notified accordingly and can take necessary actions.
Ameyo Emerge is one such cloud-based contact center software that has the ability to integrate all missed call solutions in your business. It can also be used for a number of services such as knowing the balance on your e-wallet, promotional offers, etc.