As we become more mobile with widespread penetration of smartphones, customers seek new, fast, and multiple communication channels.
Enterprises constantly seek to improve customer satisfaction. While traditional customer service channels are used successfully by businesses, startups and established players always look for new and innovative ways to wow customers. Providing an edge over the competitions service is the key as it has been since the start of market competition. With contact centers, enterprises have exploited both traditional and new communication channels to increase customer satisfaction and user experience.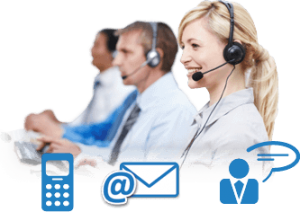 Contact center agents are still available through phones, fax, and e-mail. However, as we become more mobile with widespread penetration of smartphones, customers are seeking newer and faster communication channels. Advancement in smart technology has made personalized information accessible at the click of a button for customers, so agents have to be adept as well. It is only warranted that all agents should use latest technology to provide better customer service.
Maximize your ROI
All social media networks, e-mail providers, and even websites are easily accessible to a vast section of customers. Multichannel communication offers agents the flexibility to interact with customers using various media and these tools help companies maximize RoI while increasing customer satisfaction. The same set of agents can multitask on phones and social media and increase overall productivity at reduced or the same operational costs. When agents communicate through various channels, it drives higher response rates and ultimately, improves business results.
The use of multichannel communication barely requires any extra hardware investment. For once, the use of more communication channels saves costs and reaffirms to the customer that your company cares about them. For example, all issues/complaints which are registered can be expanded to include the ones received on the company's Facebook, Twitter, or Google+ page. Make sure that your agents respond to such posts, saying that the enterprise has considered the complaint, and is looking to resolve it as quickly as possible.
Benefits of multichannel communication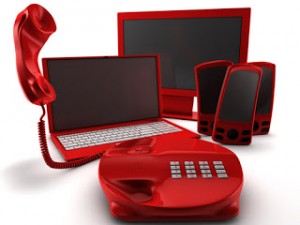 Social media cannot be ignored, so you need to interact with your customers there. However, there are a couple of benefits of paying heed to your multichannel communication. Firstly, the audience you are reaching out to includes friends, family, and friends of friends. This gives you the chance to generate more leads much easily. Secondly, the likes of customer both existing and potential ones are easily visible on their walls. This makes cross-selling easy and gives you opportunities to provide value-add in your services.
Thirdly, you can know when your customers are online to initiate a chat and resolve their issue quickly. The same works for the customers ease as well whenever they want to reach out to agents. Therefore, social media is a great tool which encourages instant connection between people and businesses. It also gives you the freedom to share information in the form of text, icons, images, and even small-size documents.
Such gestures on social media will help create goodwill among your customers on a large scale and most importantly, increase brand retention. Enterprises should therefore, use a robust contact center solution to enable agents to also use chat, message, e-mail, or video call with customers, in addition to phone interactions. More communication channels are, after all, merrier.