We have been doing our fair share in turning every stone towards success by engaging readers through subject matter around contact center, customer service, technology, customer engagement, industry challenges, and others. However, we have not been very vocal about our success stories, at various industry events for different geographies.
Ameyo has been active in launching and showcasing its unique offerings at various exhibitions, seminars and conferences. This time we got the opportunity to be speakers at three successive events, wherein ameyo marched its way by exhibiting and presenting its offerings in three different parts of the world.
Our passion towards serving customers with the best possible technology can be aptly described with the vigour and enthusiasm with which we travelled 25000 kms from Gurgaon (India) to Johannesburg (South Africa) followed by Kenya (Africa) to Manila (Philippines) and then back to Gurgaon again. Let me take you through the complete journey of our participation in these phenomenal events where we got the opportunity to engage with various industry veterans and unveil the secret behind true Omnichannel communication technology.
Down The Rabbit Hole by CCMG – 29th and 30th August 2016, Johannesburg, South Africa
Our first destination was Africa's economic powerhouse – Johannesburg. The objective of the conference was to discuss about the "key differentiator of any business: the customer experience". The conference was organized by the Contact Centre Management Group (CCMG), a body of like-minded professionals and organisations that are committed to developing Contact Centre services in South Africa.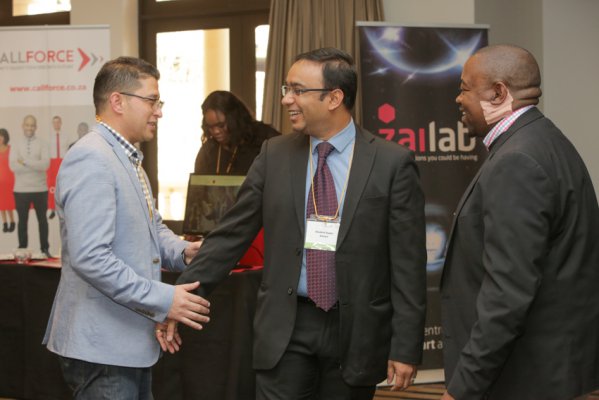 We participated as a Silver partner and our Solutions Head presented on the topic "Glimpse of Present and Future: Customer Service" where he urged the audience with the importance of proactive Customer engagement and introduced the next gen of customers i.e. Customer 2.0. According to him the most important aspect of great customer service is to "Nurture the customer from the first touch point when a customer becomes a lead to servicing them with after sales support". He also threw light on high-definition customer service and  explained how Ameyo Customer Experience Platformcan craft optimal customer journeys consistently across all touchpoints, channels, and interactions to nurture customer retention and advocacy.
With the event we were able to capture attention of technology seekers for providing great customer service and at the same time our team was able to meet with our customers to learn how engaging their journey have been with us and what new capabilities like Video Contact Center etc. can be included in their current portfolio.
Indo – Africa ICT Summit 2016, 1st and 2nd september, 2016 , Nairobi, Kenya
Our next destination was kenya where we were welcomed by warm and humid tropical climate. We exhibited our solution with the local partner in that region. The Indo – Africa was a good platform for convergence of technology and business exchange. The event was a big gathering of around 300 organizations from India and Africa and attracted over 2000 visitors.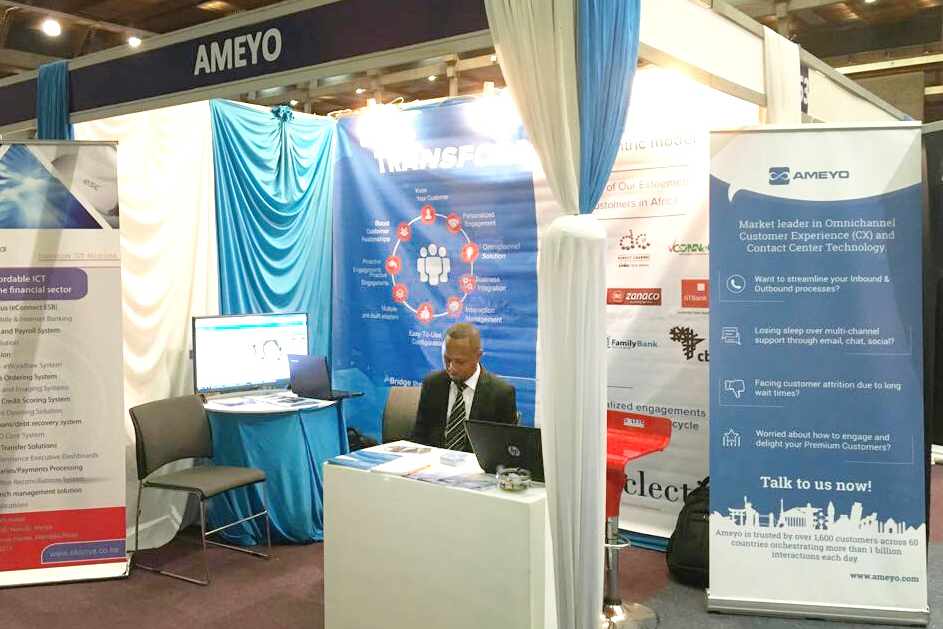 This mega event was 'a must attend' for Telecom Stakeholders as it encapsulates strategies and learning that transcend the two most important present day industries having potential of unlocking huge demand of ICT services across multiple domains. It's the place to network, meet and shape the future.
eCommerce Show Philippines – 6th and 7th september 2016, Manila, Philippines
Finally, we ended our 9 days journey by participating in the well known eCommerce show, which is one of the biggest event of Philippines dedicated to eCommerce innovation and technology. This event has provided opportunity for businesses to showcase their expertise, provide solutions and to impart learning to key stakeholders within Philippines' retail space.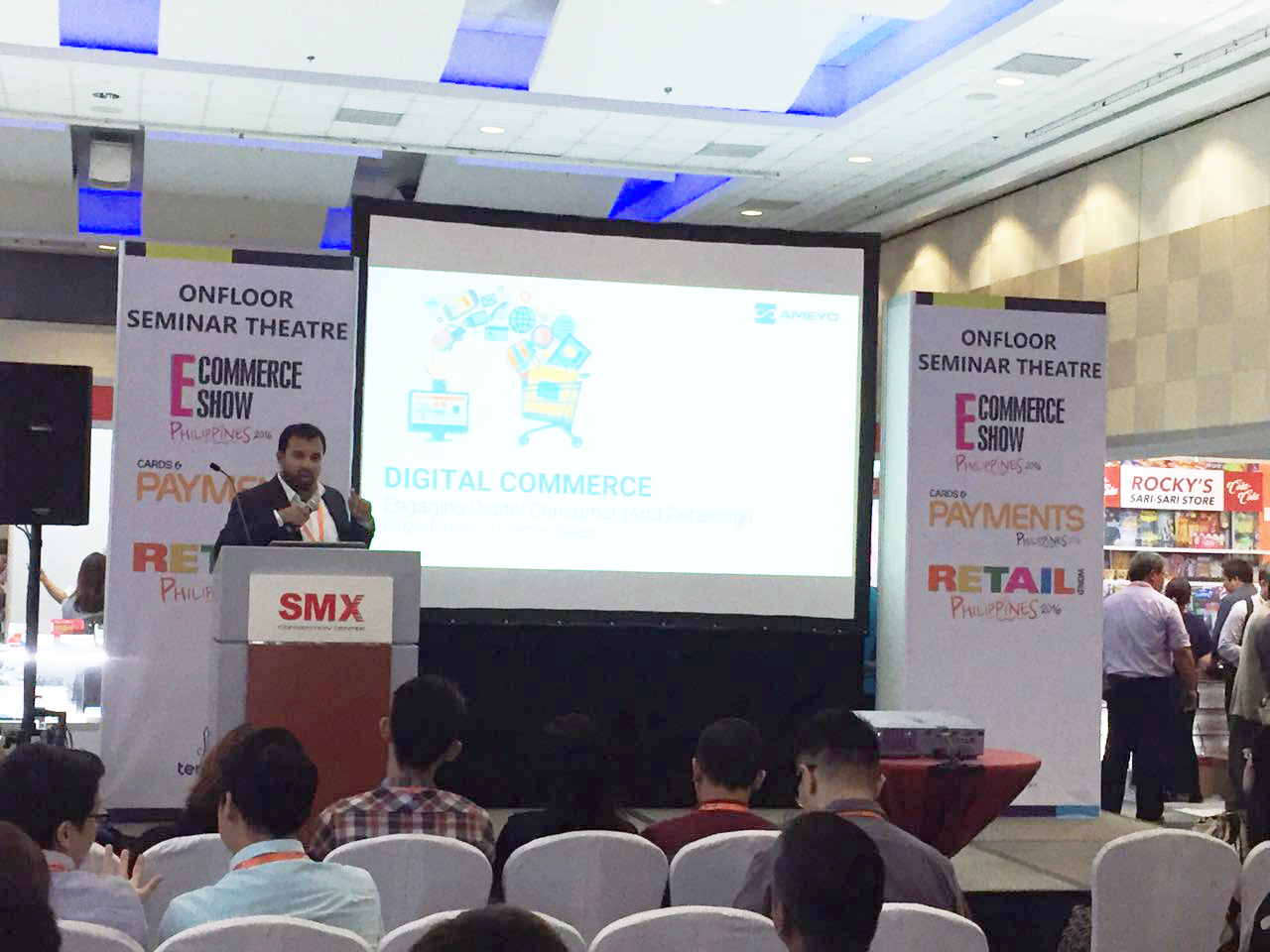 Ameyo participated in the eCommerce show to showcase its expertise in the domain for empowering organizations who were willing to transform their customer experience across all channels. Through this participation, Ameyo shared useful insights on how contact center technology bridges the gap between eCommerce brands and customers for creating seamless experience.
The Show agenda was divided into two parts: the Conference and the Exhibition. The conference was a good opportunity for exhibitors to give insightful presentations, participate in roundtable discussions and networking activities. The audience mainly included C-level executives, heads of e-commerce, strategy, marketing, loyalty and IT from major retailers, pure-play e-commerce sites, manufacturers, logistics providers and start-ups from across the Philippines. Whereas the exhibition theme revolved around the best in breed solution and technology providers available in the market to help Philippines stakeholders take advantage of the rapidly expanding business environment.
The Director sales of Ameyo also participated in the on floor seminar slot, wherein he provided insights on how to engage Digital consumers through a robust technology. Also, he threw light on why millennials prefer digital commerce and why brands should personalize interactions for them.