From what I have been told, an inbound call is one when a customer initiates a call to a call center or contact center. A help desk also handles inbound calls, although outbound calls can also be made by the employees to the customers.
However, have you given a fair bit of thought as to what are the various types of business phone numbers that are in prevalence these days when a customer wants to initiate a call?
After quite a bit of study, I have been able to boil down the list to 6 broad categories.
Toll-free Number (1800-419-0020): This type of business phone numbers are those that begin with one of the following three-digit codes: 800, 888, 877, 866, 855 or 844, and allow callers to reach businesses and/or individuals without being charged for the call. The charge for using a toll free number is paid by the party called to (the toll free subscriber) instead of the calling party. Toll-free numbers can be dialled directly from your business or personal telephone line.
So far from what I have observed, toll free numbers are very common and have proven successful for businesses, particularly in the areas of customer service and telemarketing. Effectively, they provide potential customers and others with a free and convenient way to contact businesses.

Vanity Number (1800-241-0-241): A vanity number is a local or toll-free telephone number for which the subscriber requests an easily remembered sequence of numbers for marketing purposes. Vanity numbers have proven time and again to increase call-in response rates and overall marketing campaign return on investment (ROI). They also add instant credibility to a company's name and public image. Consequently, they are only available at a premium price. Below is the vanity number used by the company "241pizza" which says buy one and get one pizza free always.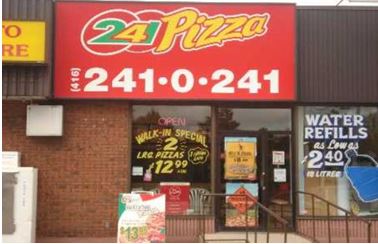 Toll Number (1860-3001-0101): When a subscriber opts for Toll numbers, customers are charged local rates and rest of the functionalities are same that of Toll free Numbers. As a result, businesses who own the Toll number don't have to bear the charges on behalf of the Customer.

4. Mobile Number (+91-92123-40202): In this specific instance, customer calls on the mobile number published on the website. Once the call lands on the mobile number, businesses forward the call (Call forwarding). A customer dialling the mobile number is charged based on existing local/STD rates or according to the telephony plan. Business who owns the mobile number doesn't have to bear the charges on behalf of the Customer but has to bear the call forwarding charges. This type of number can be used for incoming calls and outgoing calls, along with incoming and outgoing SMS.

5. Landline Number (0124-646-4483): A landline number is a type of business phone number that when published on the website could be reached by anyone in the country. Once the customer calls the landline number, the call would be directed to the contact center agent. The business who owns the landline number doesn't have to bear the charges on behalf of the customer. Inbound and outbound calls are possible where on the landline number but the no SMS service can be availed.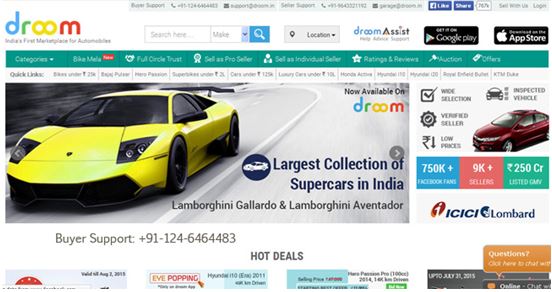 Single Numbers across India: From what I have learnt, single numbers are those business phone numbers which are published on the website and could be reached by anyone in India. The numbers would be based on the location (Delhi – 011-3355-3355, Bangalore – 080-3355-3355). Businesses block these numbers across all the states to make it easy for customers to remember the number.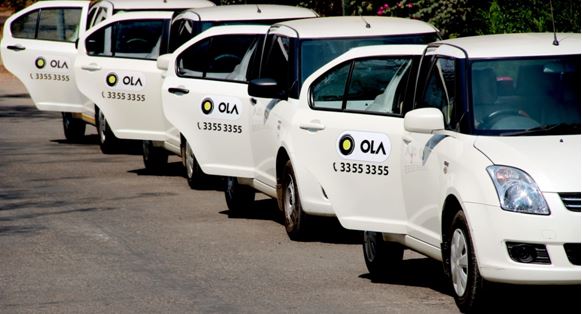 So, what number suits your business?
Toll-free numbers are used by enterprise businesses who can afford to bear the charges on behalf of customers.  A toll-free number makes it easier for customers to reach you and get their questions answered. They'll be able to call you any day, at any time and it won't cost them a dime. The easier you make it for your customers to reach you, the more likely they will remain a customer.
Vanity phone numbers are easy to remember and add credibility to your business. These numbers are best for businesses that spend a lot of money on display advertising and marketing, like a billboard.
Apart from the calling dynamics, Toll Numbers are similar to toll-free numbers and primarily, makes it easy for customers to get in touch with the businesses.
Usually, Hyper-local and e-commerce businesses publish their Mobile Numbers on the website. Thereby, it becomes easy for the customers to dial the number without having to deal with the state code.
Businesses which have their presence in a single region use Landline Numbers. Local or regional restaurants prefer to use landline numbers.
On the other hand, companies who have their businesses across India use a Single Number. Cab aggregators like Olacabs, Taxiforsure, Meru cabs have a single number that is published across India.