In this day and age, around 42% of the Earth's population owns at least a single smartphone, and out of these smartphone owners, around 87% use them for instant messaging. There is no denying the fact that convenient, conversational, and personalized messaging has become a decisive catalyst between companies and their customers.

Nowadays, customers want to experience the best in all your services, in their preferred mode of communication and in a manner conducive to their behavior. Customers want to interact with businesses on the same messaging channels they use in their personal lives, such as through live chat on their web and mobile apps.
Being one of only 68 Business Solution Providers across the globe for WhatsApp Business API with the ability to deploy and integrate WhatsApp Business platform on behalf of WhatsApp approved customers, Ameyo focuses on streamlined and hassle-free communication between customers and business partners.
WhatsApp is the most preferred channel by the millennials as it makes it easier for businesses to connect with their customers without delay. But, one challenge remained in providing a seamless interaction experience, i.e., the language barrier.
To maintain a high customer satisfaction rate and commendable customer service support, one needs to improve their way to carry out the business operations, resolve customer queries and make them feel unwanted, not abandoned.
Ameyo, in line with its customer-centric philosophy, has added two exciting new features to our existing Whatsapp for Business API with FusionCX offering to ensure the best experience for your customers while ensuring the utmost efficiency in business operations.
Exciting, right?
With our two new features, We are dedicated and committed to helping you deliver the best customer experience and support. The new feature updates in Whatsapp bring a lot to grab your attention; here it is!
Interact With the Customers in Their Preferred Language
Customer expectations have changed drastically due to the covid-19 surge. As physical interactions between businesses and their clients are exponentially declining and shifting to the digital world, having these interactions in the customer's preferred language at each touchpoint has become more critical than ever.
By extending new customer support features and capabilities to WhatsApp, businesses using Ameyo can reach WhatsApp's 1.5 billion users and provide fast and proactive support. It enables businesses to deliver rich conversational experiences and connect with their customers in any language, everywhere.
Ameyo is continuing to double down on new capabilities that help businesses boost productivity, increase revenue, low risk, reduce costs, and most of all, deliver real value to the customers.
1) Preferred Language in System Messages for All Chats
Many enterprises allow their customers to select their preferred language over the website or mobile application chats to ease the complexities of understanding the unknown or unpreferred language.
While customers could always converse with the chatbot or live agent in their preferred language, with the new feature, even system messages like "The agent has joined the chat, Please while we connect you to the next available agent" will also be displayed in the customer's preferred language.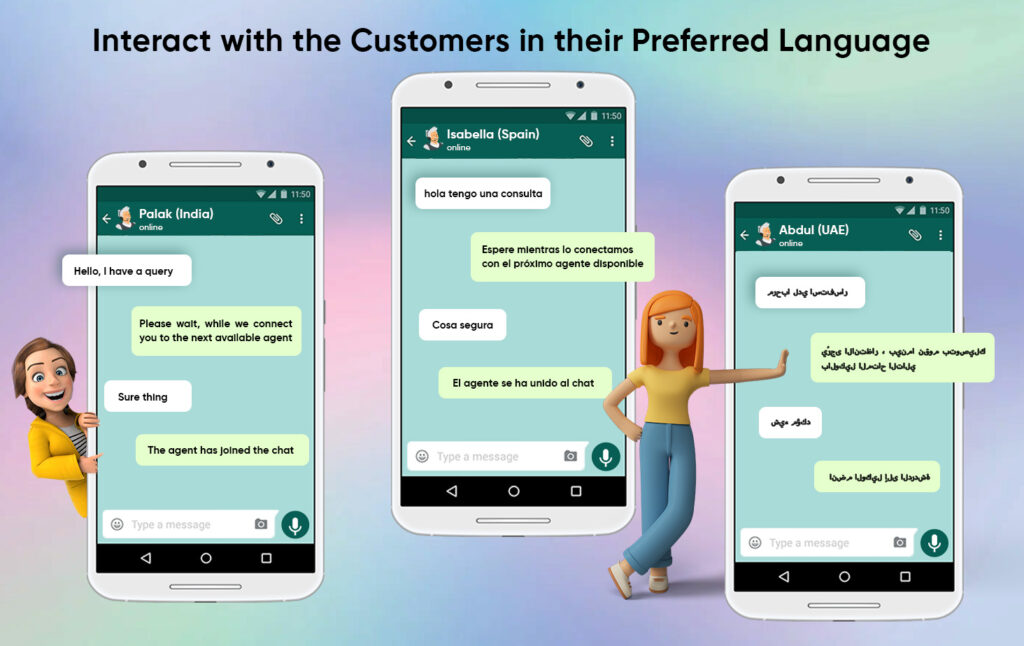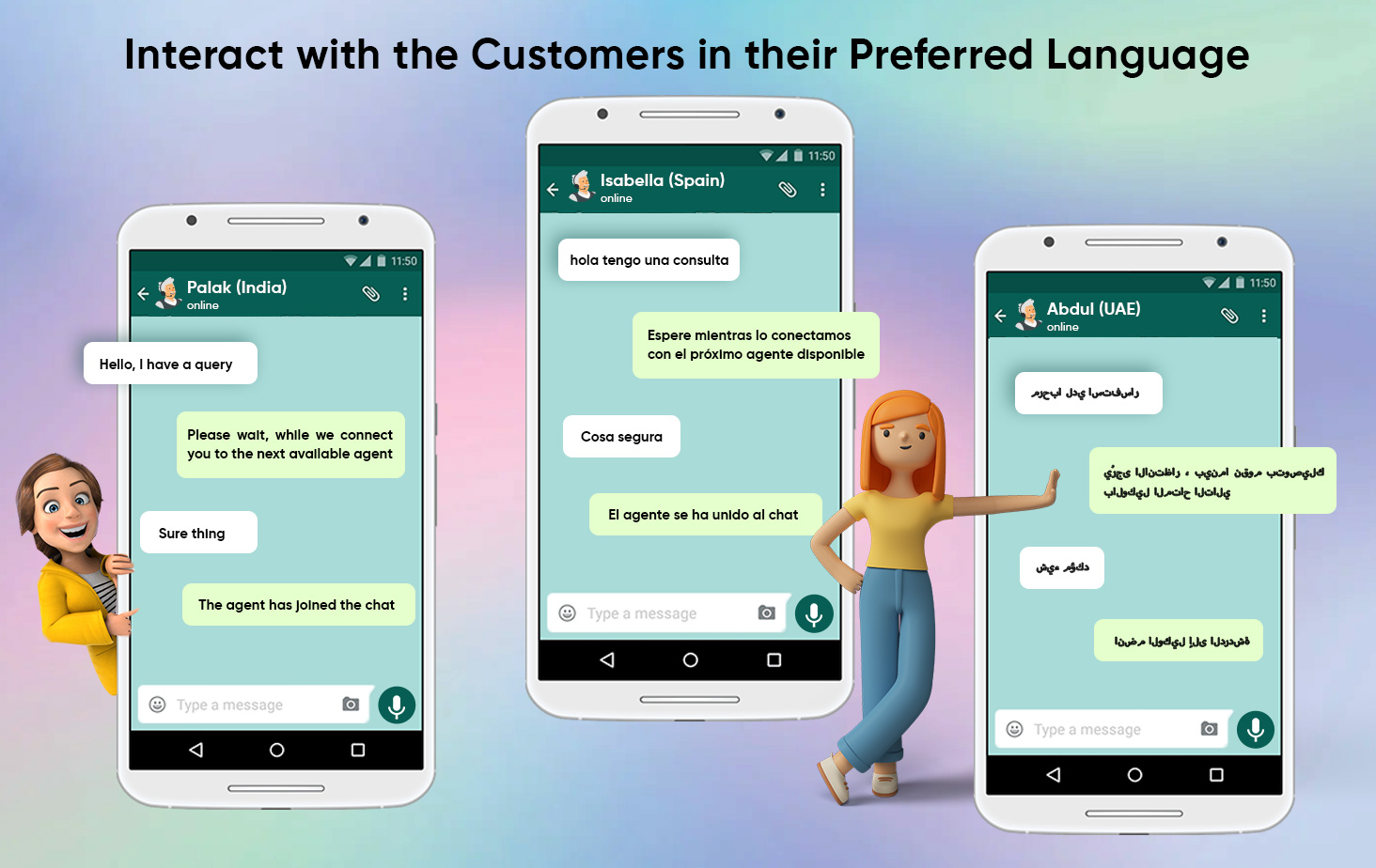 List of languages currently supported- English, Arabic, Thai, French, and Japanese, with more languages being added in upcoming versions.
2) Select Language of Whatsapp Templates
WhatsApp has recently (in v2.27.8) changed the way the language of the template message is selected. Whatsapp enables businesses to communicate with the customers in their preferred language to enhance customer experience. They do not automatically provide translations for templates but instead require translations from the businesses and then send the alternate version of the template based on the specified language.
Customer engagement preferences have rapidly changed over the past decade. They look for immediate responses to their service questions in the most understanding and preferred language.
Ameyo's Whatsapp for Business API with Fusion CX supports multiple languages via API, allowing the enterprises to interact with customers in their regional language. Ameyo has enhanced the language capability to improve the usability and efficiency for better customer support & experiences at scale.
Ameyo can now specify the language in which the template needs to be triggered, with the following deterministic approach:
1) if the agent or rule engine configuration specifies a language, use that
2) else as per customer preference
3) else from hierarchy configuration
4) else the default language
Want to know more? Write to us at info@ameyo.com.