Almost every successful company now understands the utmost need for creating awesome customer experience, to enhance customer journeys. The management of such companies do realize that they can no longer simply compete on the lines of products/services.
However, in order to be successful, organizations have to build a consumer centric strategy. Customers and prospects' perception is the key to the success of any business, and that is what should be the focus for all brands.
KPMG in one of its recent reports mentioned that banks today need to work on how to delight customers, to ensure that they can grow at a steadfast pace, and doing that will require a lot of bold decisions along with a strong leadership.
The math is simple – when the customers' expectations and the capabilities of an organization meets, a value is created. But, when they fail to connect, the value is destroyed. It's high time that businesses today identify that there is an explicit need for Intelligent Customer Experience. This means providing everyone with enhanced customer experience at every single point of interaction, thus leading to better overall customer journey.
Around 75% of customers expect a 'now' service, i.e. within 5-10 minutes of making contact online, as pointed out by Mckinsey in one of its reports. The expectations are not just limited to this. They also go beyond, as consumers expect to get their grievances sorted out on social media platforms. 
The best companies will adapt future processes, a customer centric culture and mindsets, to manage the entire customer experience skilfully – which will benefit not only customers but also employees and, ultimately the bottom line. Companies which will fail to adopt these policies will ultimately fail to deliver a compelling consumer experience.
Some of the clear strategies that have worked best for successful organizations were thought their processes not just from inside-out, but were more aligned in an 'outside-in' perspective. This means that the strategies were focused on empathy for the customer, establishing trust for the customer and proactively handling all the grievances and support services.
Amazon is one such company that has successfully managed to do all of the aforementioned strategies. Every employee in Amazon goes through a two day call centre training every year regardless of rank, so that they are better able to understand the customer. In Jeff Bezos' own words – "We are not competitor obsessed, we are customer obsessed. We start with what the customer needs and we work backwards."  
Every organization makes mistakes, and they are bound to happen if you are running a big organization, but the way the situation is handled decides the winner. Remember the infamous case when Amazon remotely deleted '1984' and 'Animal farm' books from the kindle users, which got a lot of backlash. The company could have either ignored it, or they could have ensured that they serve an apology. Jeff Bezos chose the latter and issued a public apology saying  – "Our solution to the problem was thoughtless and stupid." The lesson that can be taken here is that people don't easily forget the mistakes of a company, but it the way a problem is addressed that defines a company.   
It's high time that executives go back to the boardroom and revaluate the basic questions that many organizations lack to answer. Thereafter, they would be able to create a value proposition with the golden circle and ask "The Why?", "The How?" and then come to "The What?"
The illustration below will help you figure this out in a more holistic way.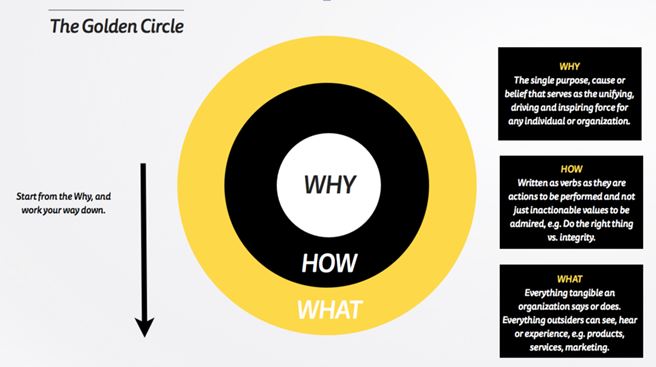 Credits: Mattyford.com
The trend is clear – until and unless companies become consumer centric, it will be very difficult for them to survive. They need to ensure that they bring the customer to the board room discussions and chalk out a strategy that revolves around them.