According to Forrester's –The India Customer Experience Index, 2016, 70% of business and IT decision makers of Indian companies have placed CX a critical priority for their enterprises. In fact, compared to the previous years (2015) finding, the CX index score showed a modest improvement in 2016. Brands performed better, especially those in the domain of wireless service, traditional retail and digital-only retail.

However, in spite of a promising growth, many Indian companies have not been able to achieve fluid customer experience.
Identifying the Road Blocks That Dampen Customer Experience
Customer Experience Maturity in India' report, a joint collaboration between Epsilon and Econsultancy identified at least 14 factors that come in the way of smooth customer experience.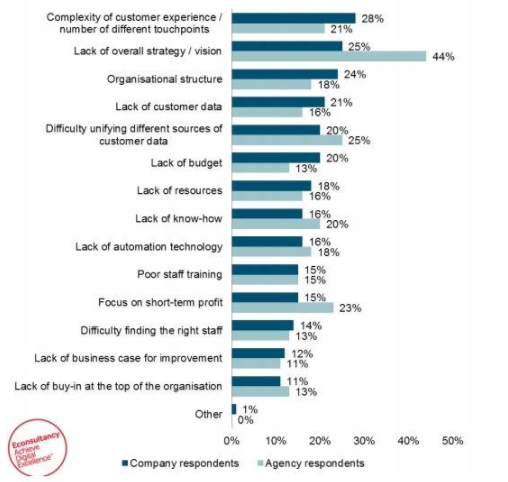 Based on the above stats, we have clubbed together some of the points to highlight 5 major roadblocks that hit customer experience-
# 1 Customer Experience is Complex
At the moment, companies are lacking overall strategy to identify and leverage the different touch points of a customer's journey. Besides having an active website, companies also use two or more social media platforms and mobile solutions for customer engagement. Collaborating the data and information from diverse platforms is a daunting undertaking. 
Agents of a company maybe handling inbound calls of customers quite efficiently, but what about social media queries and comment? Are they being proactively addressed? In short, achieving CX is a complex task and agents have to be empowered with the right set of tools and technology to get desired results. 
# 2 Not Enough Budget Allocation
The report further revealed that of the total respondents, 59% do not have a dedicated budget to explore or improving customer experience metrics. Although and yet again, a good portion of companies had an allocated budget to invest and refine CX.
India is an emerging market and is a melting pot for new ideas and innovation. The competition is stiff and companies must go extra miles to maintain brand loyalty. Budget for procuring technological solutions, training and collaboration are very much required.
# 3 Lack of Comprehensive Technology Solutions
Automation and technology is a precursor to achieving CX. According to an EY study –
45% of CXOs (Chief experience officers) sighted "limited technology solutions" as the major hurdle in achieving CX.
To achieve customer experience goals, Omni-channel software is designed to simplify complex customer interaction. The thought is to integrate silos channels, namely voice, email, SMS/text, web, mobile or social media on to a single platform. This will give backend and front end teams more visibility into customer problems. They will also be better equipped to handle customer challenges, which is one of the important measures for enhancing CX.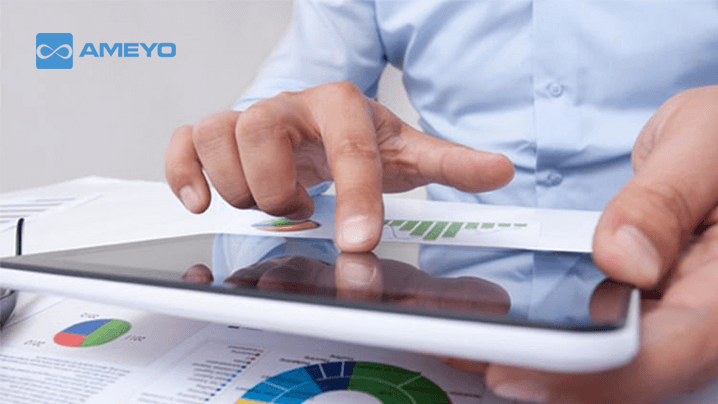 # 4 Not Prioritizing Analytics and Data Mining
Companies need to stop focusing on short-term profits and should develop long term goals. Customer interaction on multiple channels builds valuable data for an enterprise. Based on customer feedback and interaction, companies can build new solutions or improve existing processes. Analytics will also help industries conduct client satisfaction survey-
To improve issue resolution process
To effectively perform sentimental analysis
To define customer segments (brand loyalty, occasional buyers, first time user) and user persona
To reduce attrition rate of agents
To increase sales and profit
# 5 Inadequate Staff Training Programs
Companies have to re-think training strategies of the staff and call center agents. Besides the agent's familiarity with the software, companies must also focus on agent satisfaction and EQ training.
Industries Making Stride in Customer Experience Journey*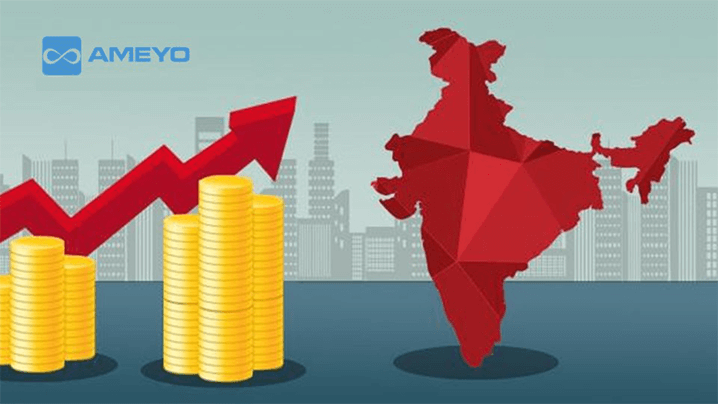 # 1 Finance and Banking Sector
No other industry knows better than finance, banking, and insurance sector the life-long value of a customer. The credit card, insurance and banking industry in general have fared quite well in this segment.
In fact according to IBEF analysis–
"The country's insurance market is expected to quadruple in size over the next 10 years from its current size of US$ 60 billion".
Customer acquisition, retention and satisfaction are therefore top priorities for the said industry.
# 2 Digital Retail – Industry
Over time, digital retail industry has become a very competitive space. Every entity is looking to deliver a differentiated CX and trends indicate that this will turn traditional retailer towards sure shot ways to improve customer experience strategy.
# 3 Telecom
With the entry of Reliance Jio, the telecom industry has been disrupted in a big way. This has urged other industry giants to up their customer experience which was foundered for a fairly long time.
*Insights from Forrester –The India Customer Experience Index, 2016
In Conclusion
To standout with customer experience strategy, enterprises need more organizational structure. Owing to social media onslaught, customers today are empowered. It is becoming more and more relevant that while working on a great product of service, companies need to focus on improving CX metrics.
Any adverse comment or feedback will lead to lost opportunities. Therefore, better budget allocation and technological implementation is the need of the time.
Listening to your customers across different channel of communication is the first step to achieve great CX. To explore the opportunities and cutting-edge strategies that are improving customer experience, join Ameyo at the 2nd Edition CX Strategy Summit, 2017 on Friday, 22nd September at Mövenpick Hotel & Spa, Bengaluru.