Cloud Call Center Software
dapatkan Ameyo's Enterprise Grade Cloud Call Center Software dengan setup time yang cepat, keamanan tingkat enterprise, penggunaan yang fleksibel dan tidak ada biaya IT yang berlebihan
Customer Engagement Platform
-- Trusted by 2000+ Enterprises in 60+ Countries --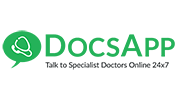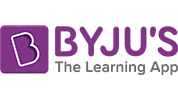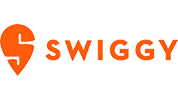 apa itu cloud call center software
sebuah cloud call center software terpasang di internet yang mana penggunaannya membutuhkan waktu yang singkat dan modal yang sedikit. Perusahaan menggunakan cloud contact center solution untuk mengurangi pemasangan hardware yang berlebihan dan lebih fleksibel, manajemen IT, dan memastikan pelayanan konsumen tidak terganggu karena beberapa saluran digital dan berbagai macam suara.
Ameyo's Solution For Cloud Call Centre: Choose Your Deployment
Choose Your Deployment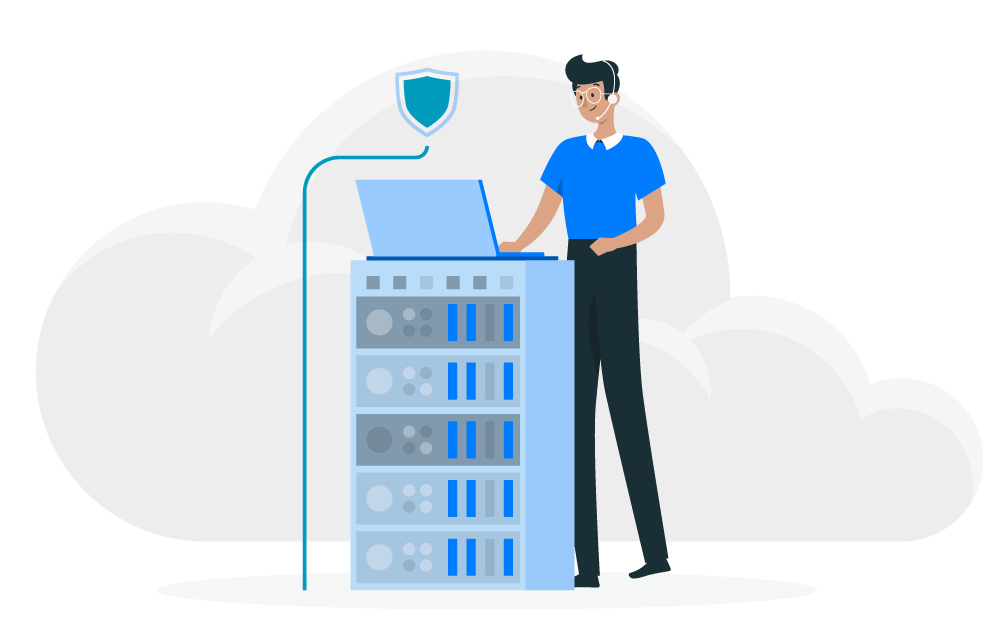 Private Cloud
Create Dedicated Instances
pindahkan operasi contact center anda ke private cloud, dedikasikaln contoh dan saksikan secara fleksibel dan skalabilitas. Ameyo enterprise ready cloud call center software secara inheren dapat diandalakn, dapat diukur dan aman. Hal itu memberikan keunggulan dibandingkan penyedia layanan cloud contact center lainnya yang menyediakan layanan cloud arsitektur yang di desain untuk membantu anda tangkas dalam mengelola contact center anda dengan satu klik saja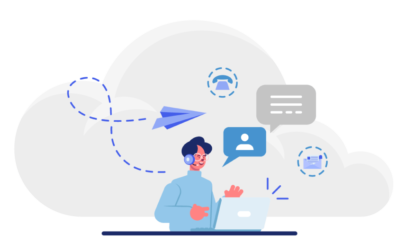 Public Cloud
solusi untuk efektivitas biaya
Ameyo cloud based call center software Indonesia menggunakan teknologi cloud call center terbaru. Hal tersebut memungkinkan untuk pengukuran yang tidak terbatas dan membantu anda mengukur naik dan turunnya kapasitas cloud anda dengan sangat mudah. Menyajikan customer service yang terus menerus dengan tingkat keamanan yang tinggi tanpa campur tangan tim IT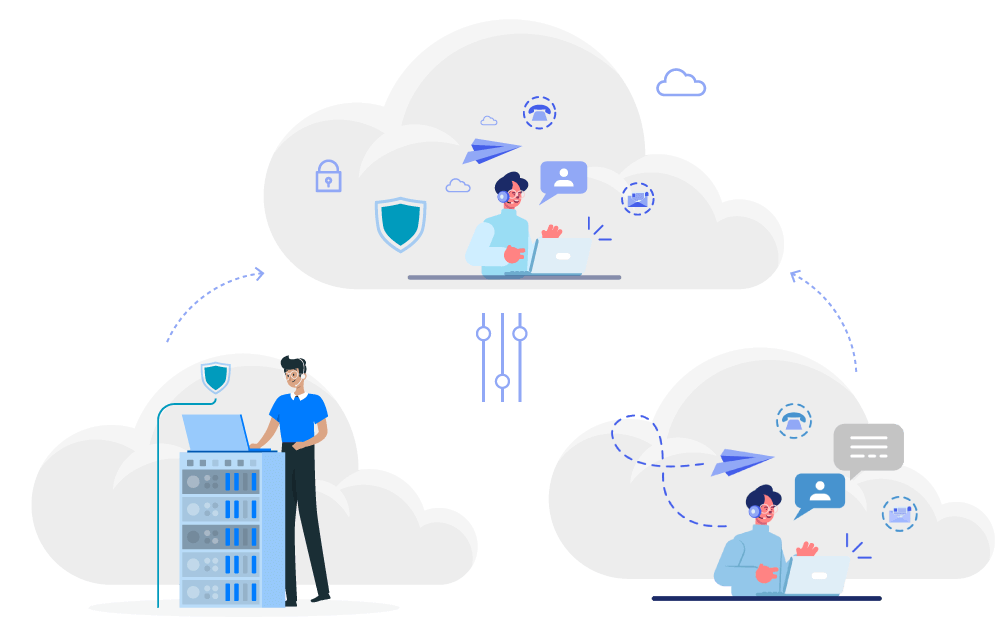 Hybrid Cloud
terbaik untuk kedua clouds
hybrid cloud call center software memungkinkan anda untuk mendapatkan keuntungan dari multi tenant public call center solution yang kuat dan inovatif yang juga memiliki keamanan tingkat enterprise dan kebutuhan IT melalui hosted call center solution yang bersifat private
mengapa anda membutuhkan cloud contact center ?

optimisasi biaya
mulai operasi anda dengan investasi yang minimal pada teknologi insfrastruktur call center

waktu yang lebih singkat untuk menjangkau pasar
gunakan call center anda hanya dalam hitungan jam dengan instalasi yang telah dipersiapkan

login yang fleksibel bagi agen
miliki cloud call center yang fleksibel dimana login dapat diakses oleh agen dari lokasi berbeda

operasi yang dapat diukur
anda dapat dengan mudah meningkatkan atau menurunkan call center sesuai dengan kebutuhan bisnis

Outsource Infrastructure Maintenance
Anda tidak perlu bingung dalam memelihara infrastruktur call center anda

Streamline Customer Service
beralihlah dari kemampuan terbatas PBX & support issue dan nikmati kemampuan interaksi pada cloud – the future
mencari cloud deployment sesuai dengan kebutuhan anda?
perbandingan cloud call center software
keuntungan Ameyo Cloud Contact Center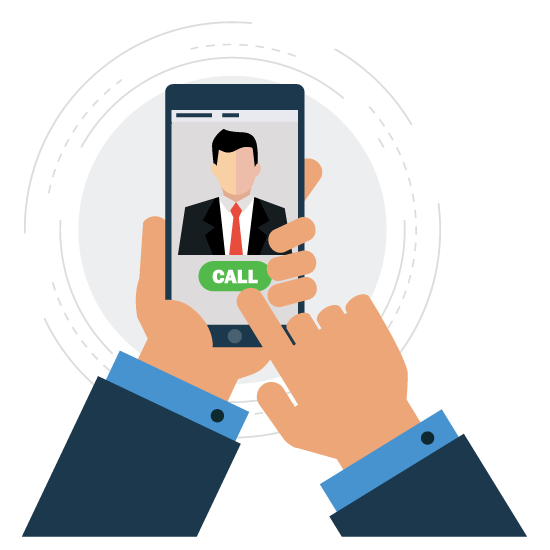 melayani pelanggan melalui panggilan suara
tinggalkan cara tradisional cloud based call center phone system dengan memberdayakan panggilan masuk dan yang tidak sesuai dengan permintaan, pengalihan yang tepat, dan firtur suara yang terbaru. Saksikan peningkatan CSAT secara dramatis dengan Ameyo cloud call center software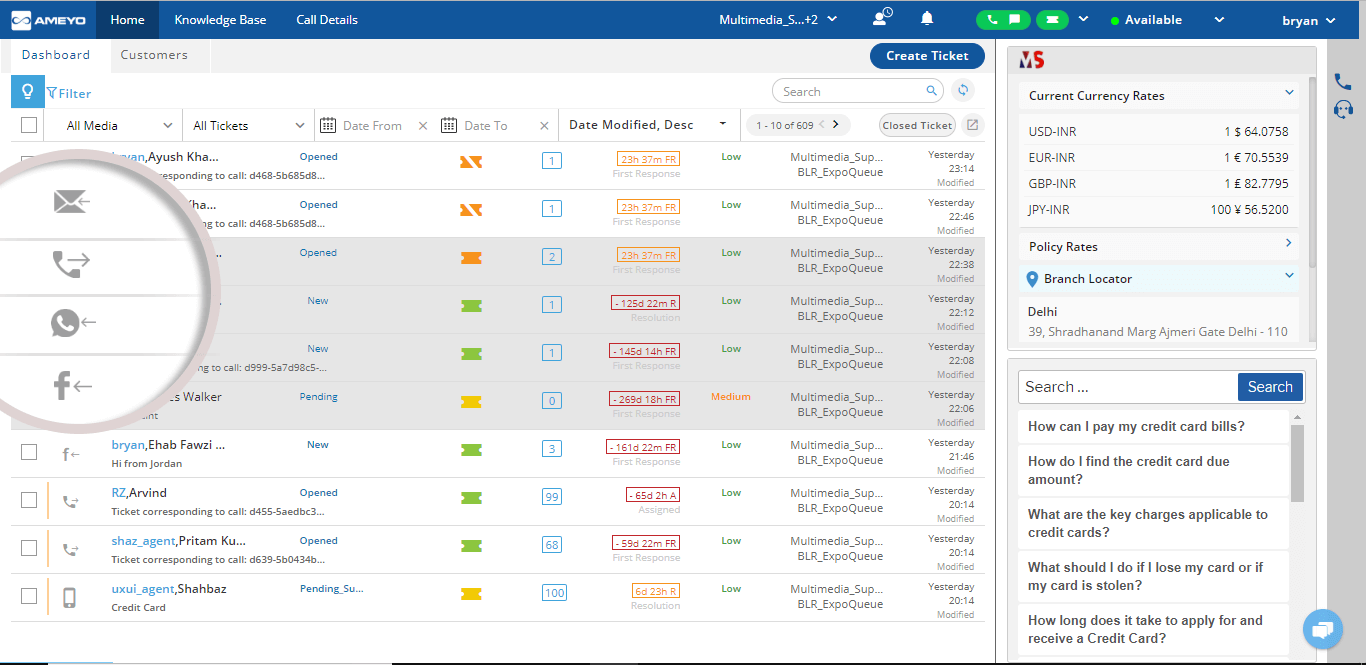 Customer Preferred Digital Channels
memungkinkan customer support yang mudah dengan channel digital – email, sms, whatsapp, facebook, twitter, instagram, webchat dan in app mobile chat. Menyediakan layanan customer service yang mudah melalui channel digital yang dipilih konsumen dengan ameyo cloud base call center solutions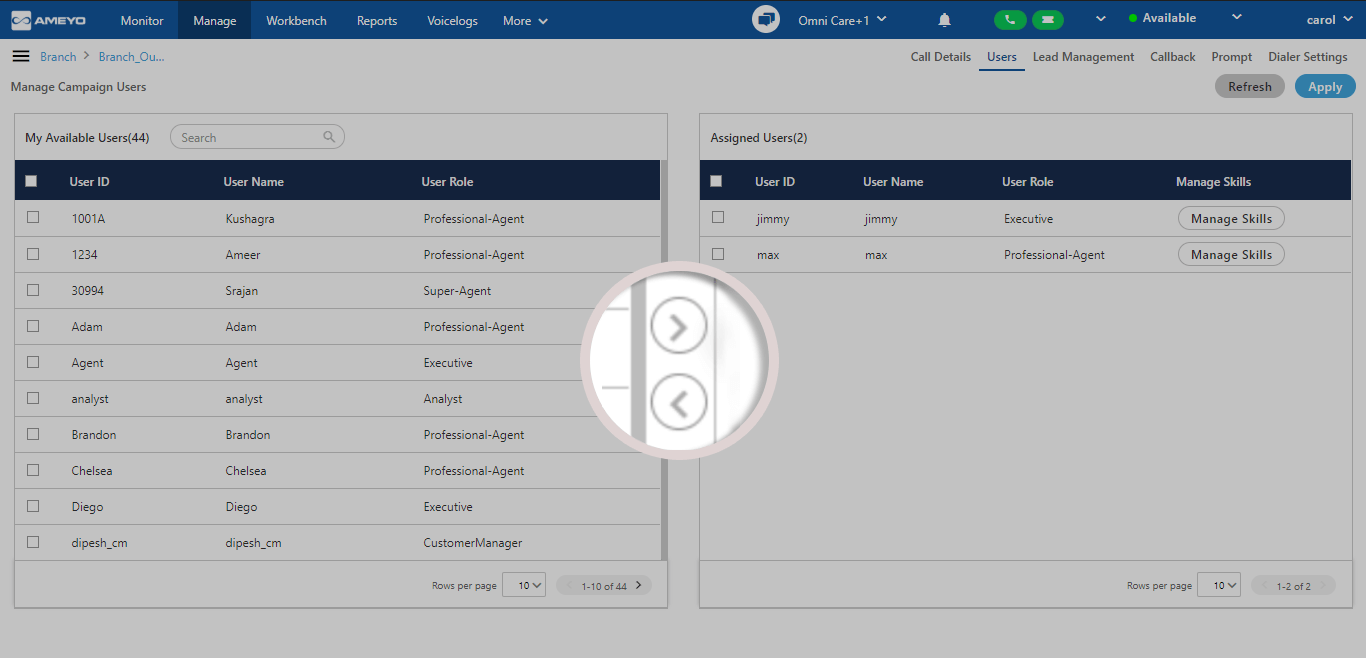 Real-Time User Management
mengatur agen anda dengan single click menggunakan ameyo cloud call center software. Pindahkan jalur antrian agen dari yang satu ke yang lainnya secara real time. Lacak kinerja dengan mudah bahkan ketika menggeserkan agen-agen pada antrian yang berbeda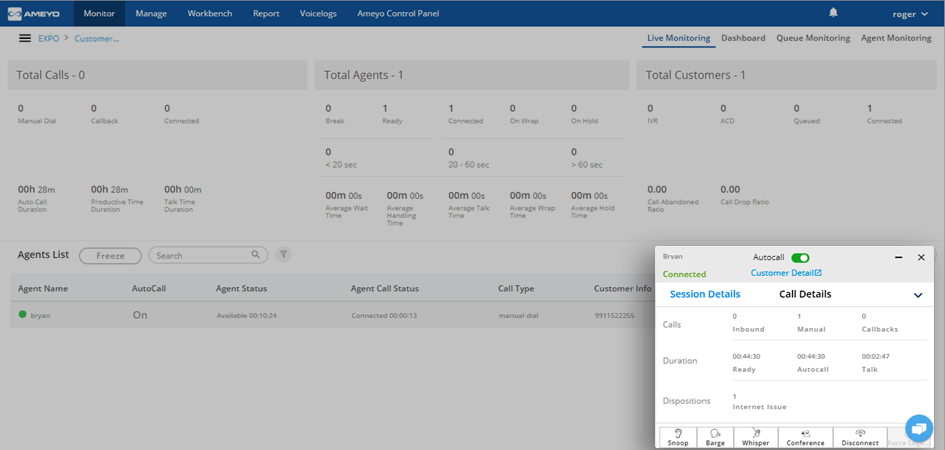 pengawasan yang real-time
memberdayakan monitoring dan pengawasan secara real time pada setiap panggilan dan tiap agen. Ameyo menawarkan pemantauan yang terus menerus dan kemampuan analisa dengan cloud call center solutions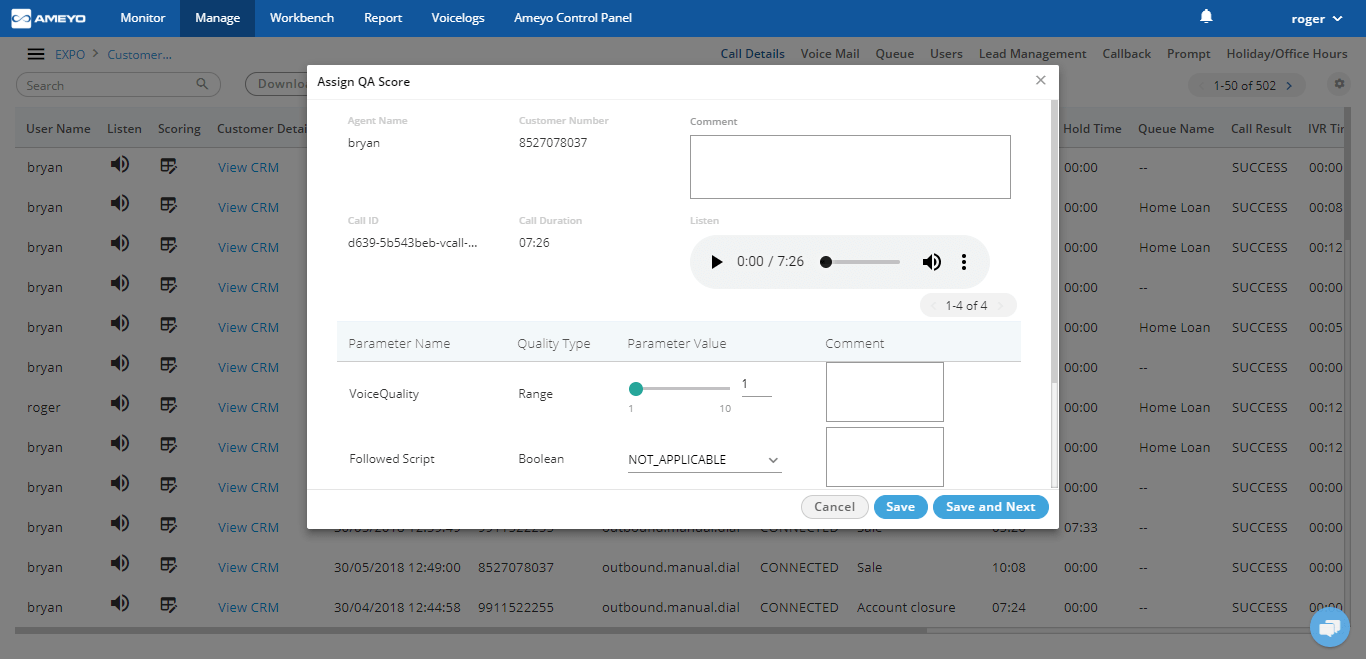 rekaman panggilan
rekam panggilan anda, simpan pada voice logger dan analisa data panggilan untuk meningkatkan pelayanan konsumen. Ameyo voice logger merupakan cloud call recording solution yang mumpuni yang dapat menyimpan interaksi pelanggan sesuai dengan dengan standar regulasi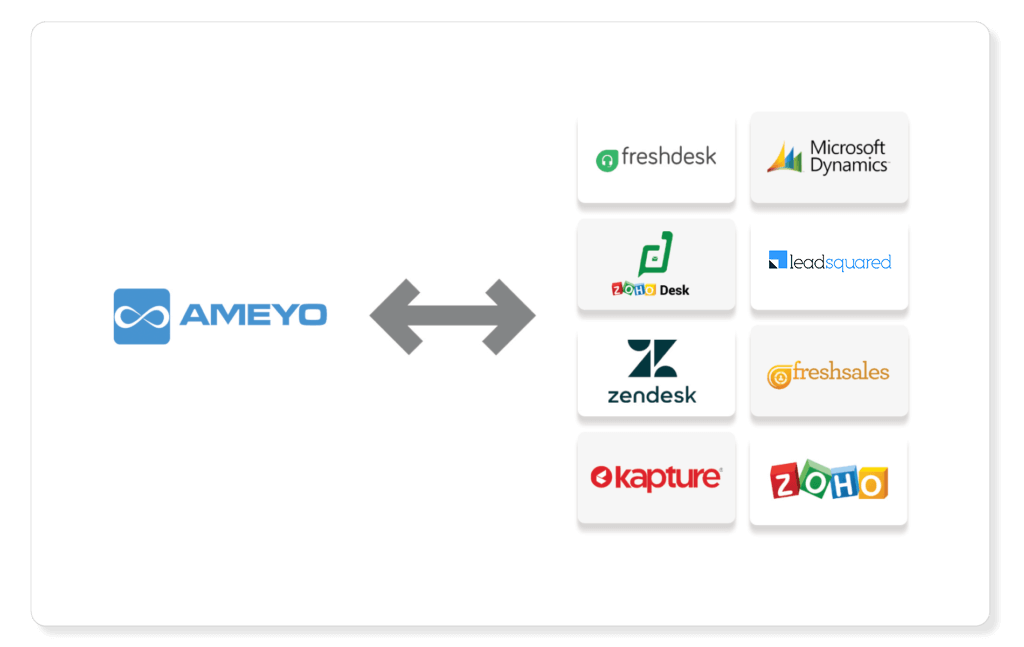 Enterprise CRM Integration
tingkatkan kualitas manajemen dan panggilan dengan Ameyo cloud call center software yang terintegrasi dengan enterprise-grade CRMs. Memastikan kualitas panggilan yang efektif dengan CTI popup yang tampil pada layar dengan informasi pelanggan yang memadai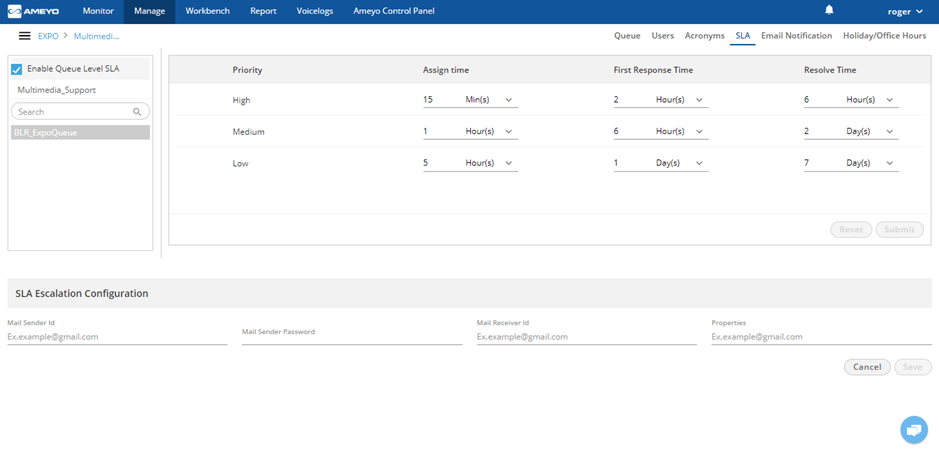 otomatisasi workflow
memastikan peningkatan produktivitas agen dengan otomatisasi alur kerja. Tentukan peraturan spesifik bisnis anda untuk menghemat waktu bagi agen-agen anda. Perusahaan-perusahaan menggunakan ameyo cloud contact center solution dibandingan cloud contact centre solution lainnya untuk meningkatkan efisiensi secara menyeluruh
siap untuk membangun cloud contact center Anda?
Ameyo Helped us in Attaining our business goals
Ameyo paved the way for us by automating solutions to our requirements. We have been able to monitor our execution of the business processes, consequently expanding our presence and attaining our business goals

National Life & General Insurance Company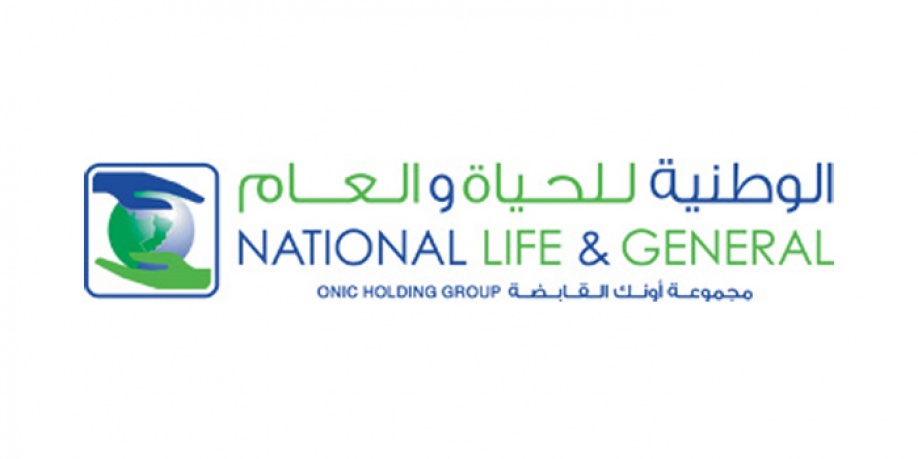 Supportive and Cooperative Team
Ameyo Engineers, Account Managers, and Project Manager are supportive and cooperative. They immediately attend to our requests and very patient in understanding our requirements.
Jeffrey Montiano
IT Manager, Admerex Solutions

Our Customer Satisfaction Improved Greatly
Ameyo ensured the proper monitoring of issues is done because of which 'Chili' has increased customer satisfaction greatly
Nitish Kumar
Manager, MTML

Advanced Capabilities to Improve Customer Experience
Ameyo assisted us to enhance our customer experience with its advanced capabilities.
Ian Madrid
General Manager SP Madrid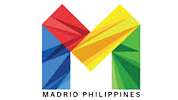 Ameyo customized the Solution as per our Requirement
"We wanted a flexible solution with customization as our organization progressed. Ameyo understood our business well and programmed the call flow and the telephony. I think it's incredible."
Sharmistha Majumdar
General Manager, Customer Service – Spoton

Empowered us with an end-to-end System
"Ameyo empowered us with an end-to-end system that was easy to use. Furthermore, we were delighted with the capability of the solution to match to our specific business processes and enhance our customer experience"
VIKAS KAPOOR
ASSOCIATE DIRECTOR-IT INFRASTRUCTURE, JABONG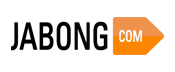 <
>





Sankar Rao A.
Director - Products
Ameyo software is being used as a CTI for Ola customer and partner support. The software has met the expectation of Ola and we were able to extend it to meet Ola's unique requirements.






Shivam M.
Sr Network Engineer
Our connectivity increased with retry time and campaign settings.Working with AMEYO has a great experience mostly in terms of Customer support on any issues identified. Ameyo is economical. Its flexibility with interating different CRM and it will keep stable.






Easy to use and customize application with excellent support team





Mitesh S.
System Support Engineer
I like this software because of the capability to handle large numbers of call flows. I like the efficiency of this software like how it works and gave us the option to supervise the agents activity on a real time basis and the proper reports which helps alot to conclude many things.
The Ameyo Advantage
Leader in Customer Experience & Contact Center Solutions
Honorable Mention in Gartner Magic Quadrant for 3 Years
Awarded Frost & Sullivan Asia Pacific CCI Leadership Award
Deloitte Technology Fast 500 ASIA PACIFIC, 2014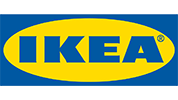 ---
Take your Customer Experience to the Next level with
Ameyo's Customer Engagement Platform
pertanyaan yang paling sering dijumpai