Full Stack Cloud Contact Center Software
Get Ameyo's Full Stack Cloud Contact Center Software with Minimal Setup Time, Enterprise-grade Security, Flexible Deployment Options and No IT overheads!

- Telco Lines
- AI Bots
- Cloud Infrastructure
- Omnichannel Customer Engagement
Companies across the globe are choosing Ameyo's Cloud Contact Center Solution






Cloud Contact Center
A cloud contact center is hosted on an internet server from which businesses handle their inbound and outbound customer queries. With cloud contact centers communicate through multiple channels such as voice, email, social media, and chat from any location and any device.
With minimum deployment time and almost zero upfront expense, a cloud contact center gives you flexibility, scalability, and ease of secure access. As service providers, like Ameyo, manage the hardware setup and ensure higher uptime and business continuity, you can concentrate on the core operations of your business.
Ameyo's full-stack cloud contact center is a set of software, tools, and services hosted over the cloud to enable multi-channel customer interactions for businesses. It can support all leading communication channels, including - voice calls, video, social media, email, SMS, chat, and more.
How does a cloud contact center work?
A cloud contact center is a comprehensive suite of tools and applications that works as a centralized hub, operates over the internet, and allows the virtual or remote contact center agents to handle all the inbound and outbound customer interactions across various channels such as call, web, email, chat, Facebook, WhatsApp and more.
It provides multiple capabilities to the organizations and meets the communication challenges with their clients, such as communication through various channels (including phone calls and messaging), sophisticated call routing, agent management, and analytics.
A cloud contact center solution typically works in various ways: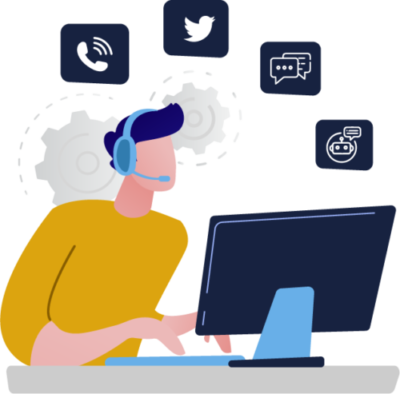 Step 1
Integrates different communications channels
Integrate omnichannel into a single system to ensure that the agents can communicate with the clients through various modes.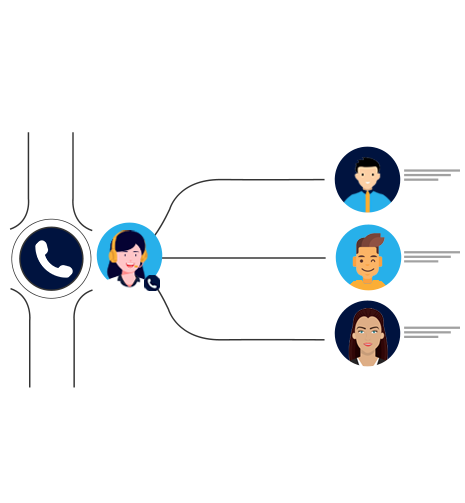 Step 2
Provides advanced and sophisticated call-routing
Provide call routing to ensure that customers and clients get to speak to a qualified agent without any hurdle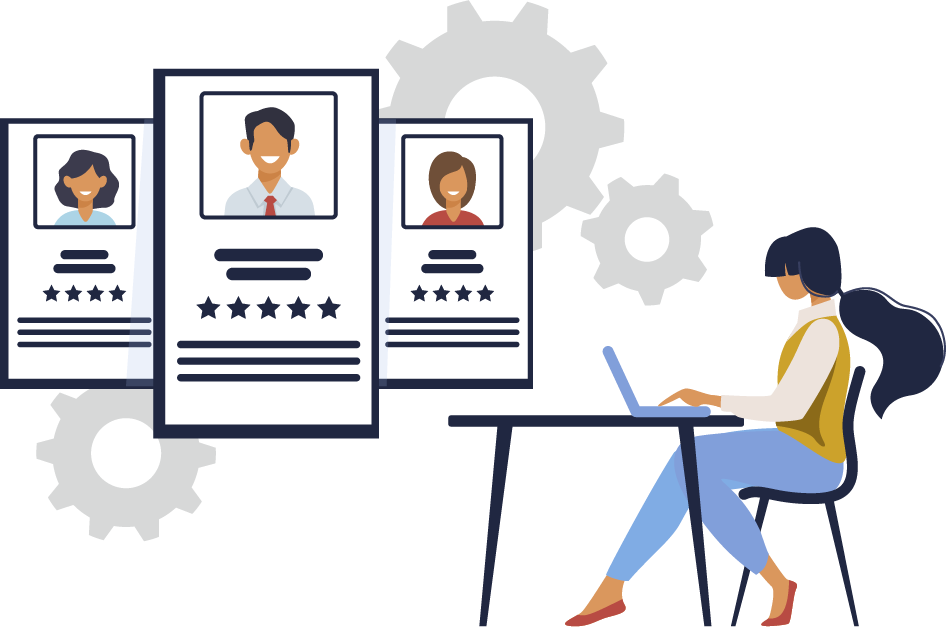 Step 3
Agent Management
Expertly manage agents with digital interaction recording & analytics, quality management, performance management, gamification, and more.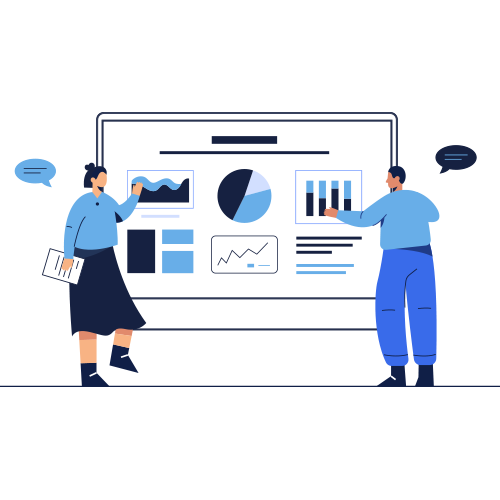 Step 4
Streamline with Automation & Analytics
 Make data-driven decisions to accelerate the businesses by leveraging AI, analytics, business intelligence, and real-time reporting capabilities. Seamlessly connect other business systems, aggregate data, provide comprehensive views of performance, and automate workflows.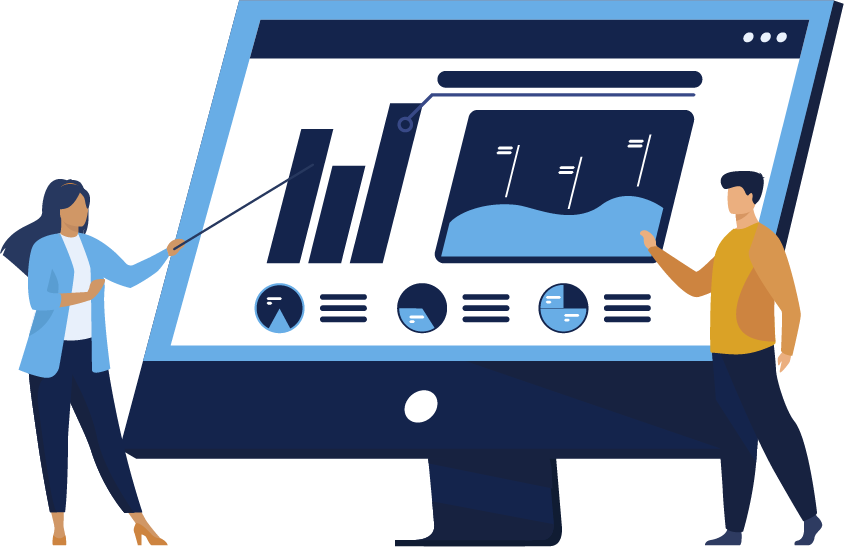 Step 5
Access to intuitive dashboards and detailed analytics
It provides access to the supervisors to view and analyze the data such as call waiting time, average call duration, and agent idle time to ensure optimization of contact centers.
Why Should your Organisation Opt for Cloud Contact Center Software?

Faster Deployment of Omnichannel Customer Engagement
The cloud contact center software helps businesses move with relative ease in the direction of omnichannel customer engagement, which links all customer touch-points.
Since there is no infrastructure required to deploy the cloud-based contact centers, the complete setup process can happen at a much faster speed.

Remote Work Readiness
Let your agents work from home or any place of their convenience. The calls can land directly on their mobile phone or softphone, which can further minimize the total cost of operation of the contact center.
Get a wholesome and unified view of remote agents irrespective of their work location or the telephony systems being used. Scale your contact center operations to ensure business as usual without worrying about the infrastructural challenges.

Contact Center Modernization
Breaking down the organizational silos and removing the limitations of legacy infrastructure is a top priority for organizations to stay competitive.
With the right contact center infrastructure in place, you can gain a lasting foundation for achieving optimal customer experiences and take advantage of improved business processes.
Ameyo's Cloud Contact Center Solution delivers. Always.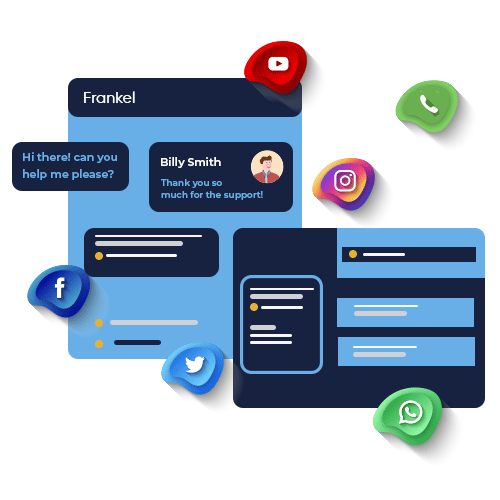 True Omnichannel Customer Engagement
Identify and add the channels your customers prefer to communicate with your business, serve them right there without letting your agents toggle between different screens. 
Ameyo's Omnichannel ticket management system lets you create automatic helpdesk tickets for all the queries coming in through email, webchat, social media platforms (Facebook, Instagram, Twitter, Youtube), voice calls, SMS, and other messaging platforms, such as WhatsApp.
Automatically assign tickets for queries coming from voice calls, email, and other chat platforms to the right agents in the team. This helps improve the overall productivity as well as brings a dramatic improvement in customer satisfaction rate.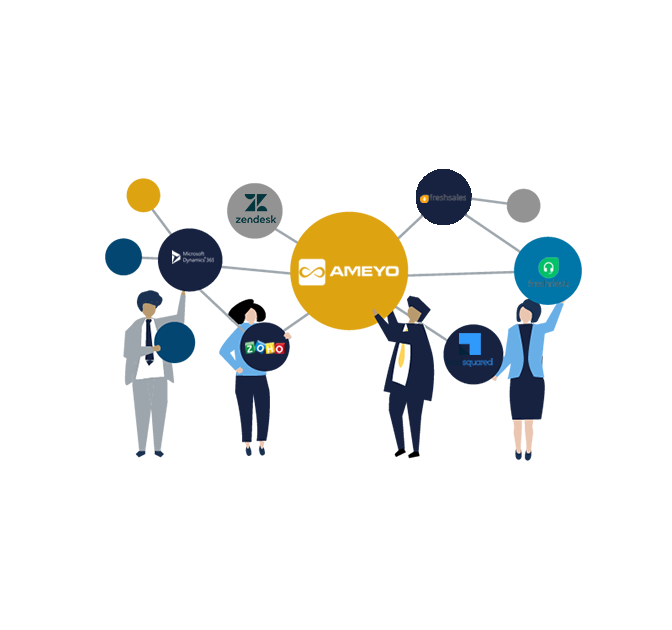 Contact Center System Integrations
Integrate workforce management systems, CRM software, and other legacy systems. Ameyo integrates with popular out-of-the-box business tools and has APIs for custom integrations

Manage omnichannel interactions and let your customers reach you on their preferred channel using extensive integration capabilities

Get a more effective and efficient call routing process using CTI. The telephone, IVR, and ACD can be seamlessly integrated with the business tools and database

Features like toolbar integration, screen pop, and two-way synchronization of information enable agents to retrieve customer information and answer the calls with a warm start to improve the customer experience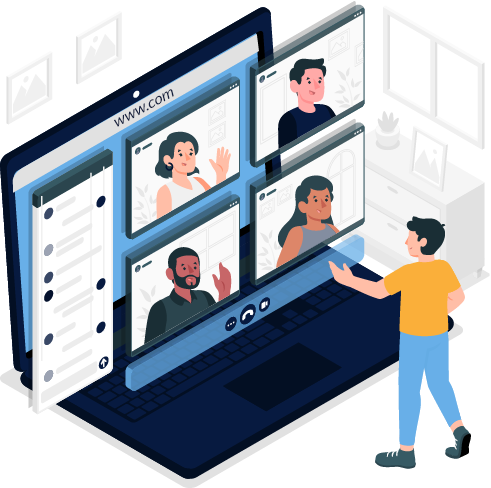 100% Browser-based Contact Center
Move over from legacy calling systems to API-driven calling. Real-time communication over the web is independent of a software application or a browser plugin and enables browser-friendly communication

No need for a separate device for voice or IP/analog phone connected to the PBX

With most web browsers supporting WebRTC, the need for various integrations reduces, ensuring faster and a smoother setup 

Real-time peer-to-peer communication with noise cancellation along with it, the communications are encrypted for better security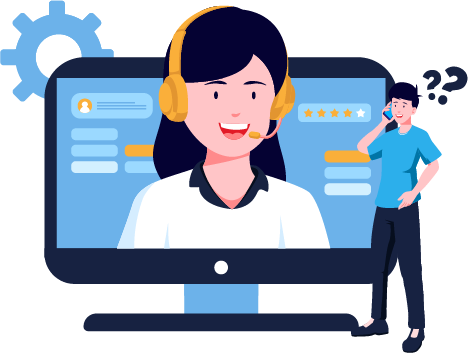 Remote Contact Center Solution
Ameyo's Remote contact center software lets enterprises overcome remote IT infrastructure challenges by getting a 360-degree view of all remote systems, devices, and environments

Provide your contact center agents the freedom to login from anywhere, anytime. The agents, as well as the supervisors, can log in to the system from any device – laptops or mobile phones; any browser; and any environment i.e. whether they are working from home or office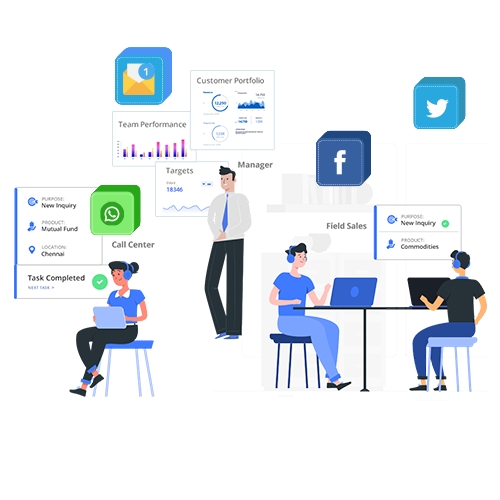 Full-stack cx platform: Your full-stack CX platform awaits you
Ameyo's full-stack CX platform enables you to manage your customer engagement with minimal effort by saving yourself from connecting various vendors for different needs.
At Ameyo, you get an end-to-end solution, from telco lines and calling applications to conversational AI under one roof (the roof we call #TrueCloud).
With minimum time to deploy and almost zero upfront expense, a cloud contact center gives you flexibility, scalability, and ease of secure access.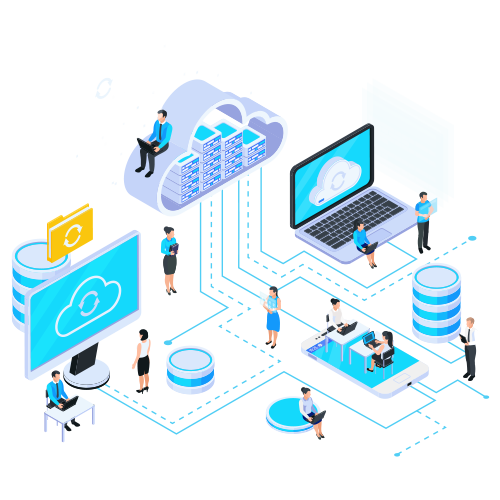 No Loss Switching: A hassle-free switch to the cloud without interrupting ongoing operations
Switching to a cloud-based contact center solution can increase ROI. But there is more to it with Ameyo. We deploy a smooth setup that doesn't disturb your ongoing operations. So, you don't lose any business migrating to the cloud.
Taking your traditional call center to the cloud helps you create a more profitable and productive experience for agents as well as their managers.
As the transition is smooth and seamless, they don't have any usability issues as most of the operations remain the same on the cloud. The only change they will experience is more comfort and security.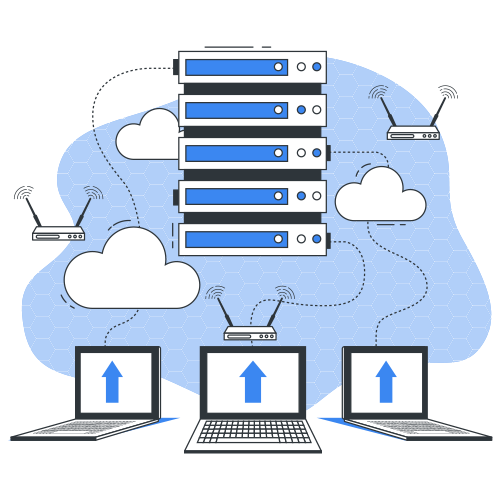 Ease of Migration: Ameyo's smooth cloud migration to ease your reluctance
Cloud hosts the future for any business. Cloud migration needs a contact center integration strategy. It's time to modernize your contact center, and it's easier than ever.
Ameyo offers the choice between private, public, and hybrid cloud options for your contact center. Moreover, you can choose add-on apps and services for your custom needs.
Ameyo simplifies the migration of your traditional call center to the cloud with professional migration assistance by:
Understanding unique requirements and business process
Choosing migration methods
Executing and testing migration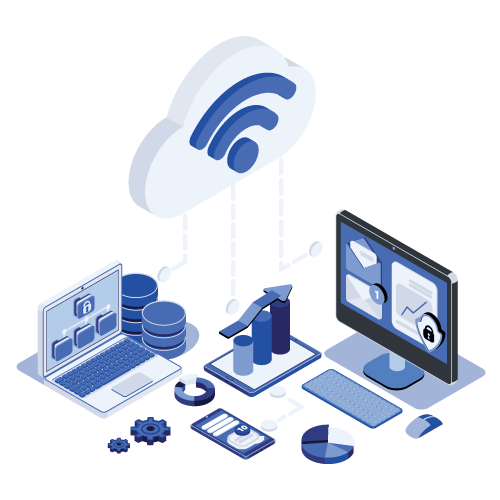 UL VNO Advantage
We've secured the Unified License for Virtual Network Operator (UL VNO Access Service) from the Department of Telecommunications (DoT) in India. The ULVNO enables us to offer the most flexible, pocket-friendly, and fully compliant internet calling solution for businesses.
Why do Leading Enterprises Choose Ameyo's Cloud Contact Center Software?

Flexibility and Control
Ameyo understands that your business is unique and so do its requirements. It lets you define your own business-specific configurations, create your own rules, configure your dashboards and reports, manage your business prompts and a lot more.

Dedicated Support
Ameyo offers a dedicated support team for 24×7 support coverage. Its customers can assign issues to the support team which gets resolved to satisfaction as per pre-defined SLAs. With this, our customers never have to worry about technical aspects and can concentrate on their core business needs. 

Reliable and Secure
Ameyo is PCI DSS compliant with certified public cloud environments across India, APAC, Africa, & ME. In Addition to being PCI DSS compliant, Ameyo is also ISO 27001 & ISO 27018 certified.
We follow a detailed product development, delivery, certification, and implementation process including end-to-end internal testing, periodic VAPT certification with an independent IT Security Agency and adherence to CVSS.

Customer Engagement Expertise
Ameyo has been providing customer engagement solutions for the last 17+ years to help consumer-facing brands streamline and improve their customer engagement across various channels – voice, email, chat, social media, video chat, and messaging.

Trusted by Global Brands, powered with local support
Ameyo has been trusted by 2,000+ brands across 60+ countries.  It includes brands across different verticals and industries – BFSI, Edutech, Travel and Hospitality, E-commerce, Healthcare, Aviation, and more. Additionally, Ameyo provides 24/7 local support through its regional partners.

Pay as you go
Ameyo works as a partner in your growth and therefore our plans offer the pay-as-you-go payment model. You pay only for what you use and to reduce the capital expenses. Overall, you scale in a cost-effective way as per the business requirement.

99.8% Uptime
Your customers can connect with you any time at their will, which means your contact centers should remain up and running without any interruptions. Ameyo can achieve an uptime of 99.8% so your operations run continuously on the cloud
See what Ameyo can do for you
Schedule a call back request for a world-class customer experience.
Ameyo Cloud Contact Center Software Vs Competition
What makes us different from other Cloud Contact Center Software
| | Ameyo | Other Vendors |
| --- | --- | --- |
| Contact Center Monitoring | Real-time and Historic | Limited Monitoring Features |
| Reporting | Comprehensive Reports and Report Scheduling | Limited Contact Center Reporting |
| Call Connect Rate | High | Low |
| Real-time Queue Management | Yes | No |
| Dialers | Predictive, progressive, Preview | Predictive & Progressive |
| Telephony | WebRTC and PSTN | Only PSTN |
| Device Flexibility | Mobile app, laptop, feature phone | Only Laptop |
| Security | Enterprise-grade | Basic |
| Complete IT Governance | Yes | No |
| Flexible Agent Login | Yes | No |
| Full Stack CX | Only at Ameyo | No |
| UL VNO | Only at Ameyo | No |
| Native CRM Integration | Yes | No |
| Chatbot | Yes | No |
Top of the line, feature-rich Cloud Contact Center Solution built for organizations of all sizes

Advanced Wallboard
Display customized reports to everyone against the standard parameters of the assessment. They are proactively alerted of the performance and enhance productivity.

Click to call
Ameyo's click-to-call solution adds to agents' productivity by saving their time to dial out customer numbers. This cuts manual tasks for Agents and leads to a dramatic improvement in agent productivity.

ACD
Route calls to best-suited agents for faster resolution with flexible and robust Ameyo's ACD software.

IVR
Identify and route every customer call to the best-suited agent based on the caller's input with an intelligent IVR system.

Auto dialer
Automate your outbound contact center operations by adding an autodialer in your cloud contact center software. Ameyo offers Predictive Dialer, Preview Dialer, and Progressive Dialer that you can choose from, per your business requirements.

Knowledge base
Create a centralized information repository with knowledge management tools to ensure your agents and customers have access to consistent answers to their queries.

Mobile agent App with 360 AIM tool
An industry-first call center mobile application with enterprise-ready call center and security features. including 360-degree Application Infrastructure Management (AIM) to establish remote governance.

Call Recordings
Ameyo voice logger ensures that entire customer interactions over telephony systems are logged, compressed, structured, presented, and archived efficiently and allows privilege-based access to call recordings and logs.

Web RTC
With the WebRTC protocol, easily set up softphones at your agents' workstations without installing software or hardware, all while securing your information transfers (phone calls, recordings, etc.).

Automation Rules
Build an effective contact center process by automating business actions based on event and time-based triggers. It lets you save time and improve customer engagement by automating the next best action.
Ameyo empowered Awash Bank with an end-to-end system
Ameyo empowered us with an end-to-end system that was easy to use. Furthermore, we were delighted with the capability of the solution to match to our specific business processes and enhance our customer experience
Yohannes Tsegaye
Director, Customer Experience Directorate | Awash Bank
Ameyo is a feature-rich solution with several integration capabilities
We have been using Ameyo to handle our calling operations and the journey has been really good so far. It is a feature-rich solution with several integration capabilities, which truly makes Ameyo our first-ever choice in contact center solutions space. What further aligns Ameyo with us is our shared vision of expanding in the Middle East region and I am sure Ameyo will help HalaSat in the mission.
AlHashem
Contact Center Manager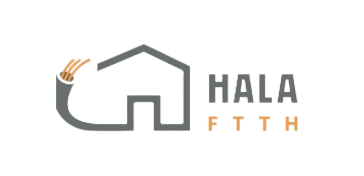 We are really pleased to use Ameyo's service, especially the salient feature of VoiceBot
We are really pleased to use Ameyo's service, especially the salient feature of VoiceBot which is enabling Human Line Conversation. Our customers interact with Ameyo's VoiceBot by perceiving it as a Liveperson, so they respond in a similar way. Moreover, we can able to achieve a 40% cost saving on operational costs due to automated calls.
Thanks a lot for the Wonderful Product.
Special Thanks to the team for patiently handling our request & delivering beyond expectations.
Kumar Konar
Collection Head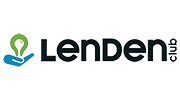 Ameyo helped Gulf African Bank make their business more efficient and profitable by offering them unique solution
At GAB we have had the pleasure to use the system for about 2 years now. Overall, it has been able to meet the desired expectations that we had as well as improved our quality of service.
Phidelis Mwarenge
Contact Center Team Leader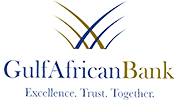 Metro Edge Technologies increases its productivity by 60%
Ameyo's Remote Contact Center Solution has helped us increase our productivity by 60%. It is a very effective solution that helps our agents
Kingsley Bennett
CEO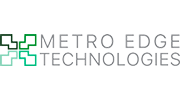 Khan Bank chooses Ameyo because of its highly efficient, flexible, and secure solution
The implementation scale was huge with lot of complexity. It was a major task for us to comply with security requirements and other business requirements. The project team worked effortlessly, satisfying all the requirements.
Bilegt Tumurkhuyag
CX Senior Specialist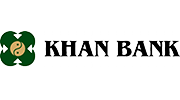 <
>
Frequently Asked Questions