Understand the What and How of
Cloud Contact Center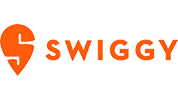 What is a Cloud Contact Center?
Cloud Contact Center is a setup to handle all customer communications over the internet. It enables the users to manage call centers and their inbound and outbound call center operations from anywhere over secure access. A cloud contact center is essentially a set of software solutions that provides comprehensive tools and applications that allows brands to connect with customers across multiple channels such as voice, email, social media, live chat, WhatsApp, and Google's Business Messages, to name a few.
Why Do Businesses Need a Cloud Contact Center?
Advantages of cloud-based contact center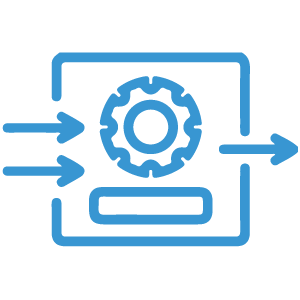 Speed of Deployment
Quick and hassle-free implementation without extensive hardware setup to be up and running in no time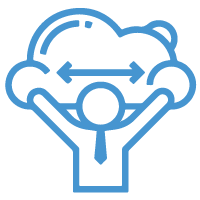 Flexibility
Easily add or remove users based or increase or decrease the number of calls based on changing needs with no hidden costs

Scalability
Expand or reduce your call center operation as per business requirement without worrying about procuring additional infrastructure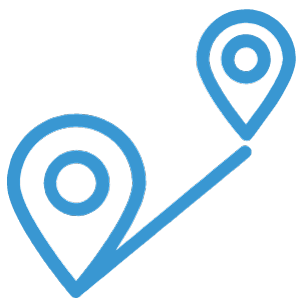 No Geographical Barrier
Recruit the best talent from anywhere in the world without thinking about their location, commute, or other geographical limitations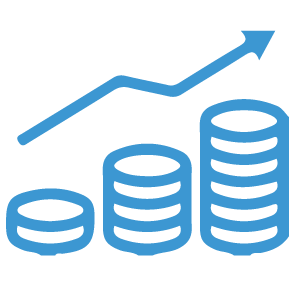 More Revenue
As a cost-effective solution, it spends less and saves more by charging for only what you use and when you use with no significant infrastructure cost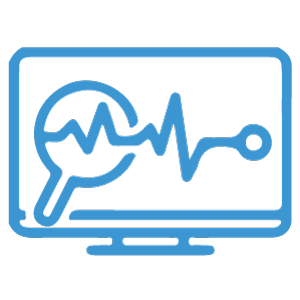 Remote Monitoring
Keep track of agent performance and contact center operations with detailed reports and real-time dashboards
Cloud Contact Center Features

Auto Dialer

IVR

ACD

Blended Campaigns

Omnichannel Support

Call Center Integrations

CTI Integration

Unified Desktop

Flexible Deployment

Real-time Monitoring

Call Center Reports

Click-to-Call

Voice Logger

Voice Blaster

Single View of Customer
How to Setup your Cloud Contact Center?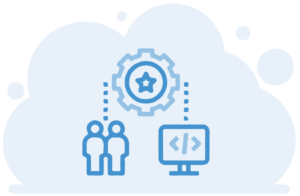 STEP 1
Assess your Infrastructure Readiness
Analyze the available infrastructure such as media (SIP, PRI, gateway) and other server specifications and processor requirements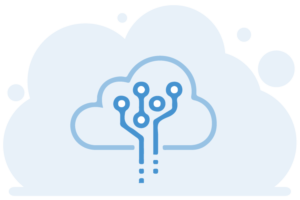 STEP 2
Choice of Deployment - Cloud/Hybrid
Deployment with PSTN or VPN-based cloud solution with your preferred cloud partner.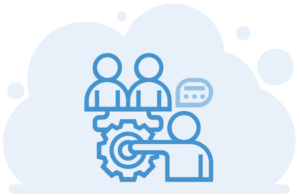 STEP 3
Onboarding and Training
Training of agents and supervisors on using Ameyo's cloud contact center interface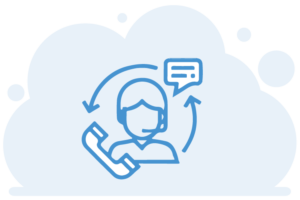 STEP 4
Go live
Your cloud contact center is up and running within 48 hours
Choosing the Best Cloud-based Contact Center
Factors to consider while selecting the Best Cloud Contact Center for your Business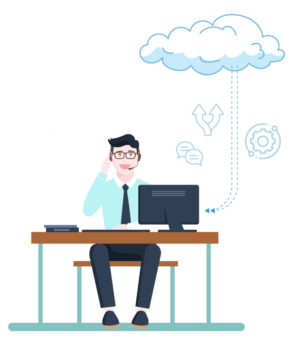 Get Started within Hours
Make the most of your time and be ready to serve your customers in record time. Onboard new agents, supervisors, configure rules and go live in minutes. With minimum infrastructure, setting up a cloud contact center is as easy as installing an application on your mobile phone.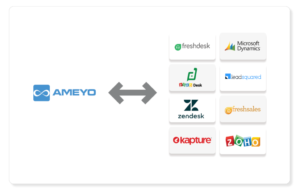 Never Lose Conversation Context
A powerful contact center suite integrates with all the major CRMs, ticketing systems, helpdesk systems, or other third-party applications to allow your virtual agents to have a complete view of the customer journey. These built-in connectors not only make the agents' lives easier but also eliminates the need for the customer's to repeat themselves – and in the process improve customer experience and satisfaction.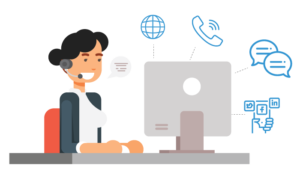 Omnichannel Customer Engagement
Interact and serve your customers on the communication platform they are most comfortable with. Allow your customers to reach you via phone call, email, WhatsApp, social media, chat, or even find you on Google search/maps and interact on Google' Business Messages – while offering your agents with a unified view of all these interactions.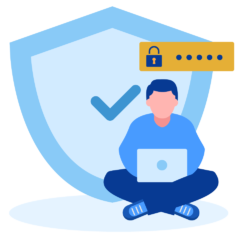 Enterprise-grade Security
For any contact center – cloud or on-premise contact center, securing customer data is of utmost importance. Some of the key points to look for in a highly secure cloud contact center are – PCI-DSS Compliance, ISO 27001, and ISO/IEC 27018 Certification. A secure cloud platform ensures data security while adhering to the regulatory and compliance protocols.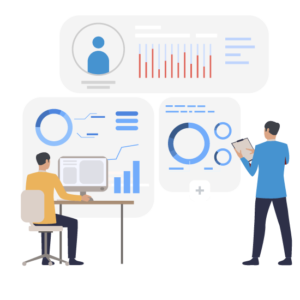 Be on Top of your Operations
Overcome the challenges of a dispersed workforce with a cloud-based solution that allows the supervisors to keep track of call center metrics and ensure SLAs. Comprehensive reporting tools combined with live dashboards are just what you are looking for. Monitor agent performance, ensure conversation quality without compromising on agent productivity or customer service experience.
Customer Success Story
"Ameyo helped us improve our TAT from 1 hour to 15 minutes."
Ameyo Helped us in Attaining our business goals
Ameyo paved the way for us by automating solutions to our requirements. We have been able to monitor our execution of the business processes, consequently expanding our presence and attaining our business goals

National Life & General Insurance Company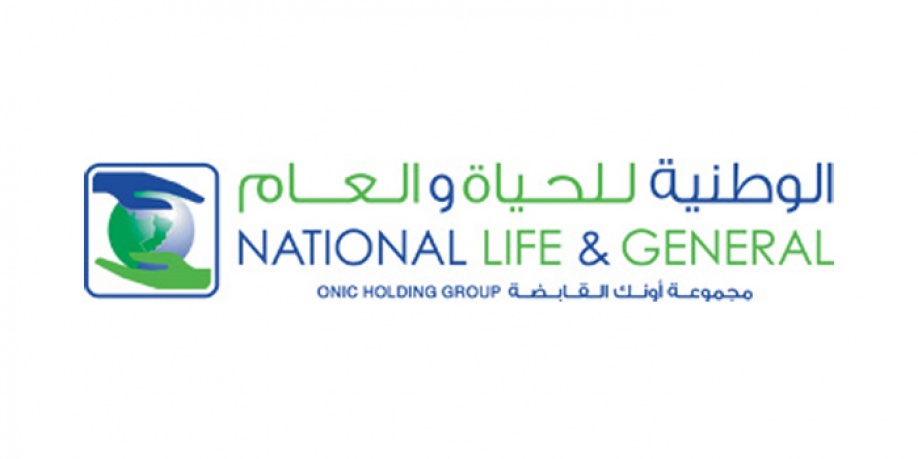 Supportive and Cooperative Team
Ameyo Engineers, Account Managers, and Project Manager are supportive and cooperative. They immediately attend to our requests and very patient in understanding our requirements.
Jeffrey Montiano
IT Manager, Admerex Solutions

Our Customer Satisfaction Improved Greatly
Ameyo ensured the proper monitoring of issues is done because of which 'Chili' has increased customer satisfaction greatly
Nitish Kumar
Manager, MTML

Advanced Capabilities to Improve Customer Experience
Ameyo assisted us to enhance our customer experience with its advanced capabilities.
Ian Madrid
General Manager SP Madrid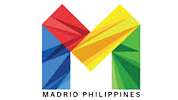 Ameyo customized the Solution as per our Requirement
"We wanted a flexible solution with customization as our organization progressed. Ameyo understood our business well and programmed the call flow and the telephony. I think it's incredible."
Sharmistha Majumdar
General Manager, Customer Service – Spoton

Empowered us with an end-to-end System
"Ameyo empowered us with an end-to-end system that was easy to use. Furthermore, we were delighted with the capability of the solution to match to our specific business processes and enhance our customer experience"
VIKAS KAPOOR
ASSOCIATE DIRECTOR-IT INFRASTRUCTURE, JABONG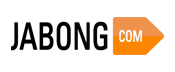 <
>
The Ameyo Advantage
Leader in Customer Experience & Contact Center Solutions
Honorable Mention in Gartner Magic Quadrant for 3 Years
Awarded Frost & Sullivan Asia Pacific CCI Leadership Award
Deloitte Technology Fast 500 ASIA PACIFIC, 2014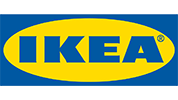 ---
Take your Customer Experience to the Next level with
Ameyo's Customer Engagement Platform
Frequently Asked Questions