Times have changed and though it sounds clichéd, it is a truth that we all need to reckon with. Let's take an example of the e-commerce business worldwide. The e-commerce business started with the notion of "convenience". Online retailers offered unique products and services to improve customer experience through the digital platform. However, initially, the emphasis was more on creating the need for online buying and selling mediums with little scope for feedback.

Digital Transformation: The Changing Scenario
In the last decade, the technology has advanced tremendously, translating to business processes becoming better. With this, the entire approach of e-commerce or online businesses changed from being mere online stores to offering personalized buying and selling experience. This personalized approach has only been possible because of the feedback mechanism integrated with the online portal.
Customer experiences are mapped by customer feedbacks. User feedback can be positive, negative and neutral but some of them do offer great insight into creating the online performance metrics.
According to walkersinfo.com, it has been predicted that by 2020, around 86% of customers globally will invest more towards better customer experience compared to the product price and brand.
So don't just lose it when you see a negative feedback on the review dashboard of your let's just calm down, take a step back and rethink how you need to deal with these feedbacks. Culled from Industry Veterans Across the Globe, Here Are Top 5 Best Practices to Deal with Negative Reviews
# 1 Stay Calm, Positive And Step into the Shoes of a Customer
Got a negative comment against a product? Angry and want to give it back? Hang on for some time, take a breather. Yes, stay calm in the eye of the storm and prevent yourself from getting gulped into a negative war of words online. It is always better to avoid getting into a defensive mode as it negatively positions your company.
Rather choose your words wisely and draft a polite reply so that the customer feels that his feedback her important and he actually matters!
For a moment step into the shoes of a customer and understand what went wrong. This would give a thorough insight into what went wrong. Let's clearly understand that if someone is buying your product, he or she has every right to post a review based on his or her experience.
It is vital to respond positively and not react hastily.
# 2 Identify the Nature of Online Feedbacks
Not all feedbacks are bad. Some talk about disappointment in the products bought, some talk about lack of processes in place and there are some which can be neglected. At the same time, some reviews are not worth your attention; you can either remove it or let it be.
If there are customer reviews that talks about the quality of products and flaws in processes, you must not neglect them. Do a bit of research on the product and understand what went wrong and once armed with all the facts and figures, let your team respond to the customer in a manner befitting and reassuring through all possible popular channels.
According to Harvard Business Review, a customer who receives a robust and a positive customer experience are three times more likely to recommend a brand.
# 3 Connect with the Right Stakeholders in Business
As a business enterprise, you cannot leave your business commitments and all of a sudden jump into managing reviews. It is important to establish a customer relationship management model in place and train agents to handle customer experience better.
These people will dedicatedly send customer support emails, and launch campaigns to promote discussions not only to mitigate negative reviews online but in the process generate positive stories of problem-solving.
# 4 Join the Conversation and Leverage it into a Trust Building Exercise
Don't just go and ask your team to somehow figure out a way to delete the review. Chances are high that some potential customers are following the reviews.
Let's take an example. Amazon, the e-commerce giant places a great deal of importance on customer experience and this is visible in the review dashboards against each of its products. A closer look at all its product reviews reveal that it never deletes a negative feedback but positions a mechanism to initiate a conversation with the grieving customer.
This approach of initiating a dialogue can really be reassuring to an existing or even a new customer and can go a long way in brand referrals. It's all about using the conversation to highlight the company's effort towards creating a customer-centric buying experience.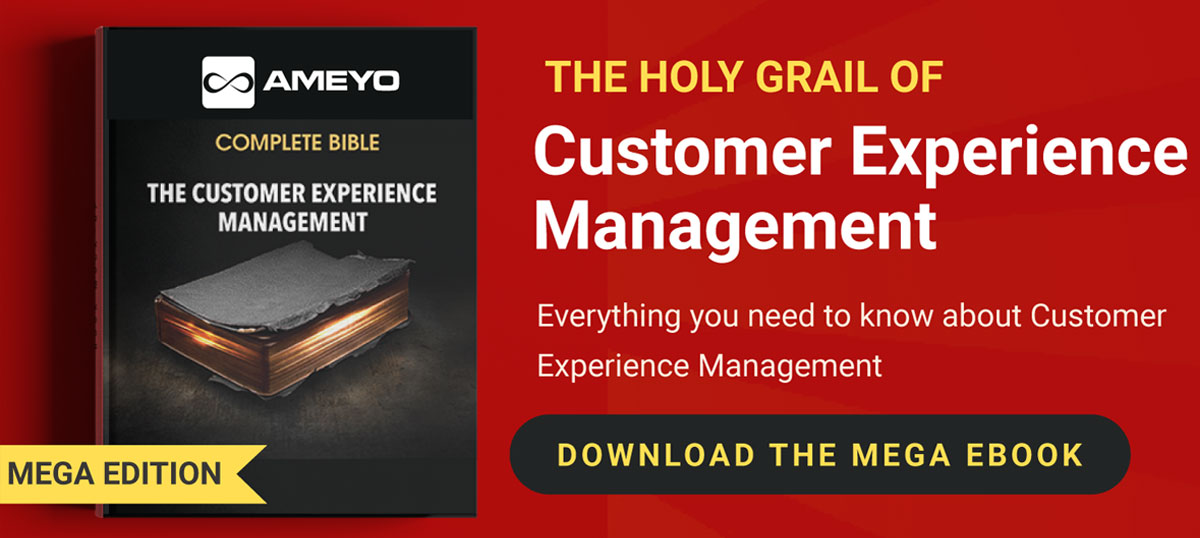 # 5 Make Customer Experience a Part of Business Processes and Investments
In the wake of stifling competition, an online business, whether big or small, cannot afford to be penny wise pound foolish, as the old adage says. From the very start, place a customer experience mechanism in place so that your enterprise can track feedback the moment it gets posted.
If you are a small company, you can explore the idea of outsourcing the customer relationship management function. When every market and business development processes place customer or user in the centre, the market penetration and brand expansion exercises can become less time consuming.
Time is money, so if you value your customer, your customer will value you. Plenty of innovation is happening around CRM, so pick the ones that you believe can boost your relationship with your customer.
Author Bio
Manmeet Singh, a CX expert and founder of quickcompany.in, India's largest portal for online company and trademark registration. He is a full stack front-end and back-end developer and has designed the sales and customer experience cadence at his company to improve CX across touchpoints.