It is all over for 2015 and the year 2016 will surely herald a fresh start, new approaches and greater developments.
However, a good send-off for this year would be to unwind for a while and retrospect on Ameyo's accomplishments, which includes Honorable Mention in "2015 Gartner Magic Quadrant, and Series A funding.

Also, it would be sheer injustice if we don't recapitulate the most well received blog posts of the year that caught our readers' attention, by helping businesses stay abreast with key trends in contact center technology and counter challenges. Let's delve into 2015's best call center blog posts!
5 E-commerce Challenges and How to Overcome them
While investing in technology for your e-commerce business is always a good idea, you should also be aware of the major challenges that the industry is combating. Lack of verification measures, product returns & refunds, and lack of integration are some of the key challenges we have highlighted in this blog along with the solutions to help you stay clear of the crowd.
Top Contact Center Technology Trends of 2015
When we look back at 2015, it will be remembered as the year when companies made an earnest effort to come close to customers, by fostering interaction. This blog identified the foremost contact center technology trends of the year and how they changed the landscape of customer service.
Top Call Center KPIs to Monitor and Watch for Success
It is an uphill task for call center managers to maintain the quality of customer service at all times. To improve the day-to-day operations and increase overall profitability, they need to assess some critical key performance indicators (KPIs), which includes call abandonment rate, average call handling time, etc.
A Comprehensive List of Do's and Don'ts for Call Center Agents
Handling calls is one of the trickiest jobs in contact center business. Agents should have the proper training and knowledge to ensure that they are able to talk to customers – whether it is handling complaints or selling a product/service. We bring you a list of what call center agents should and should not do during a call.
What are the Root Causes of Bad Customer Service?
We know that you must be striving to provide good customer service to gain more customers and retain the old ones. However, even the most well carved policies and decisions may turn out to be negative for your helpdesk service. There are 4 very common reasons of bad customer service which you should identify for a healthier contact center.
15 Phrases that your Call Center Agents should never Use
No one wants angry or irate customers. That said, have you realised that sometimes call center reps make certain remarks or statements, either out of ignorance or negligence, that automatically makes your customers angry. We have enlisted 15 phrases that your reps must avoid during a conversation with a customer.
10 Ways to Reduce Call Center Attrition and Improve Agent Engagement
Have you been wondering how to bring down attrition levels at your call center or are you convinced that it is a necessary evil? Beyond the confusion and cynicism, there are some best practices that you can deploy at your contact center to engage and inspire agents and thereby, reduce attrition.
6 Key Call Center Metrics for E-commerce Business
Measuring and understanding call center metrics sometimes is a big challenge for e-commerce businesses. Conventional e-commerce brands rely heavily on their website to sell products. However, those that require phone assistance for their customers ideally must set a practice to monitor call center metrics.
10 Ways to Reduce Average Handle Time in a Contact Center
Many call center managers find it tough to reduce average handling time of calls because attempts to quickly attend customer queries might lead to an increase in the number of repeat calls. We have come up with 10 easy tips to trim down AHT without compromising on customer satisfaction and other vital KPIs.
Logistics and Distribution is a Customer Service Business
Logistics and Distribution often face wafer thin profit margins and this makes it pretty hard for them to deliver exceptional customer experience. This blog takes a look at how contact center solutions can help logistics operators to maintain credibility and increase customer loyalty.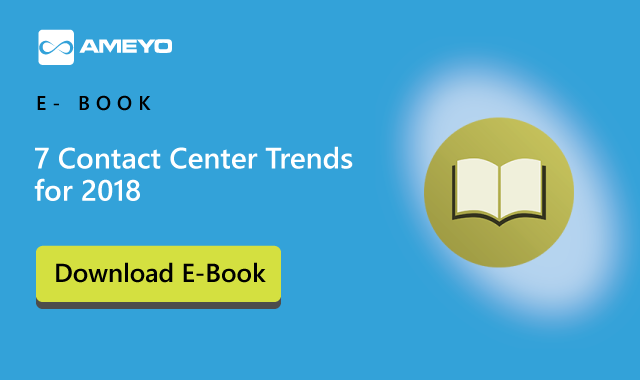 As we move onto 2016, we hope to keep you well informed about call center trends and happenings, as we have done so far.