With every CRM tool integration, Ameyo Engage gets closer to its objective of helping businesses deliver exceptional customer service seamlessly. Ameyo Engage is an All-In-One cloud based call center software for Customer Service, Support, and Helpdesk operations. Ameyo Engage integrated with Freshdesk (SAAS based ticketing tool), a smart customer service application which empowers businesses to engage with their customers (stakeholders) across their lifecycle for a personalized customer experience. Over Engage-Freshdesk integrated platform, customers are empowered to seamlessly raise tickets with no hassles saving reps' time by automating the whole customer service process end to end.


1. Automatically synchronize Customer Profiles
Ameyo Engage automatically synchronizes customer profile with Freshdesk so that reps will never have to toggle multiple systems in search of customer information. Auto-synchronization streamlines customer conversations by pulling contextual information related to  the customer from all integrated tools and displays over  a single interface – 'The Engage interface'. 

2. Instantly Respond to Support Requests
With Ameyo Engage integrated with Freshdesk, reps are enabled to instantly respond to customers. Ameyo Engage displays a Direct Customer Profile and a Ticket pop up once the system has identified and mapped the ticket ID with customer and ticket information. The callers are routed to appropriate rep based on the nature of the ticket.
When the customer calls, the IVR system plays a welcome message followed by a request prompt for Ticket ID. As the customer enters his/her Ticked ID, the call is connected with the rep who is provided with complete ticket information of  the customer. And if an existing customer wishes to create a new ticket, the rep may click on "New Ticket" button to create one instantly.

3. Engage in Personalized Conversations
With Preferred Agent Routing feature of Ameyo Engage, customer calls will be routed to the rep who is handling the ticket, creating a seamless workflow for reps while improving customer satisfaction. Ameyo Engage reps are empowered with customer intelligence including voice logs, transcripts, previous interactions, service history, etc. This allows the rep to personalize each interaction with the customer. The rep is armed with every piece of information before he answers the call.
4. Manage Tickets easily through a Single Interface
Create and update tickets on Freshdesk from Ameyo Engage interface during or after customer call. The rep is allowed to assign priority measures to tickets to ensure each ticket is managed effectively. Reps can also take actions in Freshdesk from Ameyo Engage interface through API integrations.
5. Run your Customer Support 24*7
If customers call during non-office hours a ticket is automatically generated in the system, and voicemails are attached to the ticket if the customer leaves one. These customers would be stacked in the database to be called back on priority. The reps are then notified through emails about all missed calls and voicemails (tickets) that are to be called back. And once a rep calls the customer, the ticket is updated in the database with interaction history and voice log.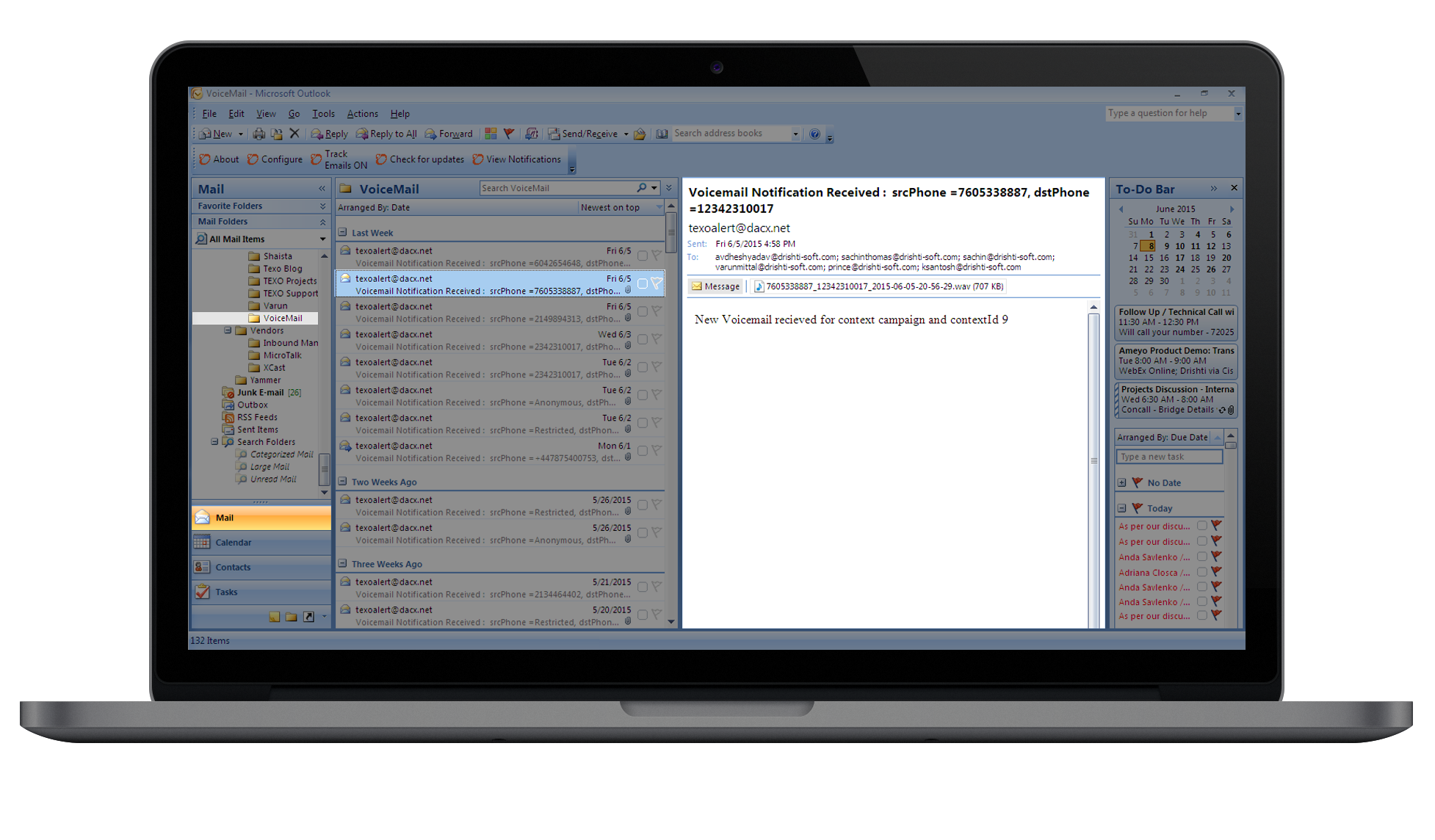 The manager is authorized to fetch reports on these tickets to ensure that missed calls/ voicemails have been addressed.
Ameyo Engage – Freshdesk Integration improves rep productivity by automating and personalizing each customer interaction, allowing them to focus on what's really important – Customer Support.  This amazing new contact center integration offers businesses of all sizes to garner an edge over the competition in customer experience front while leveraging on Ameyo Engage's next generation call center capabilities.