Imagine a contact center software that provides flexibility of working from anywhere in the world, offers scalability, and is easy to deploy!
That future is now. The answer is virtual contact center software.
While we know virtual contact centers are going to make the cut in the decade ahead, we are ready to bust the myths about virtual contact center software. 
Myth #101
Contact Center Agents Become Less Productive
Recent reports suggest that agents' productivity increases by 40% when they are provided with flexibility to work from anywhere. Remote contact center agents become more efficient when they are provided with the facility of working from any location, any device, and any browser.
While agents work from the comfort of their homes, they tend to take ownership and become accountable towards their work.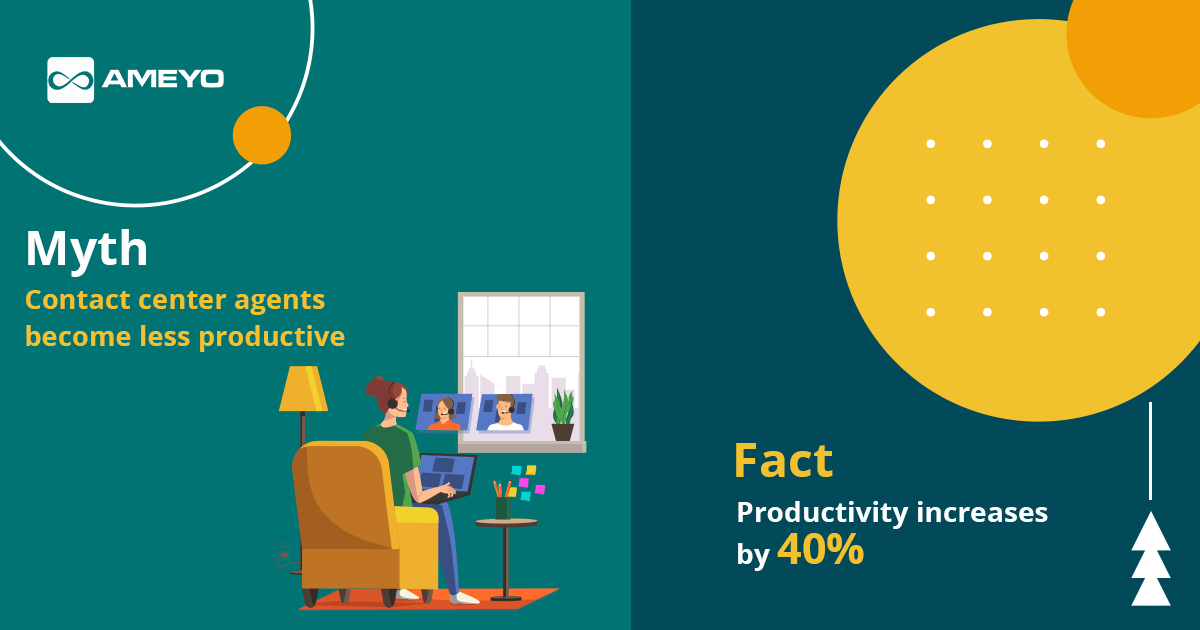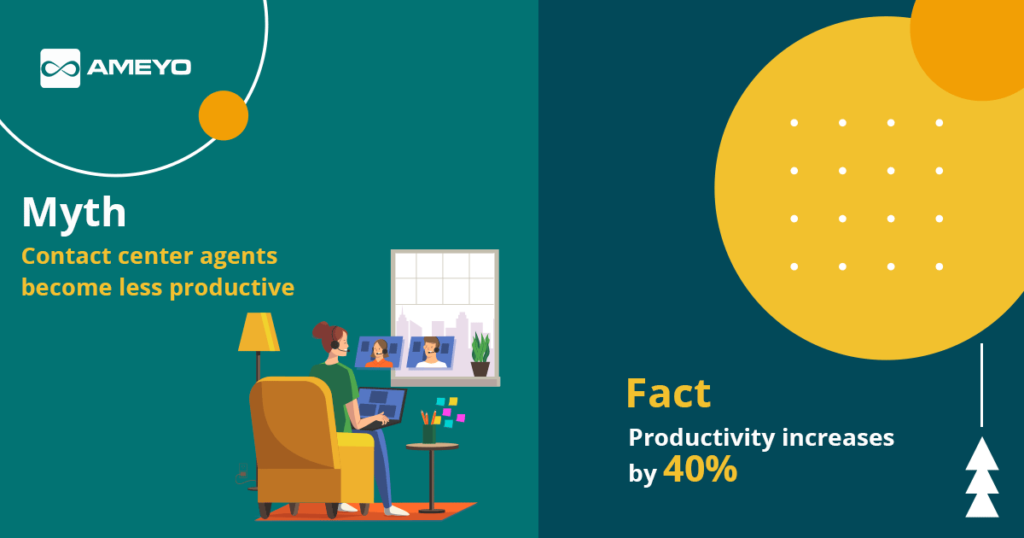 Myth #102
Remote Contact Centers Are Expensive
Setting up remote contact centers can save up to 15% of operational costs, eliminating the need for investing in physical infrastructure. Virtual contact center software is a highly scalable and flexible solution that lets businesses scale up and down according to their business needs.
It comes with a complete contact center features stack that enables your business to operate remotely without compromising on business productivity.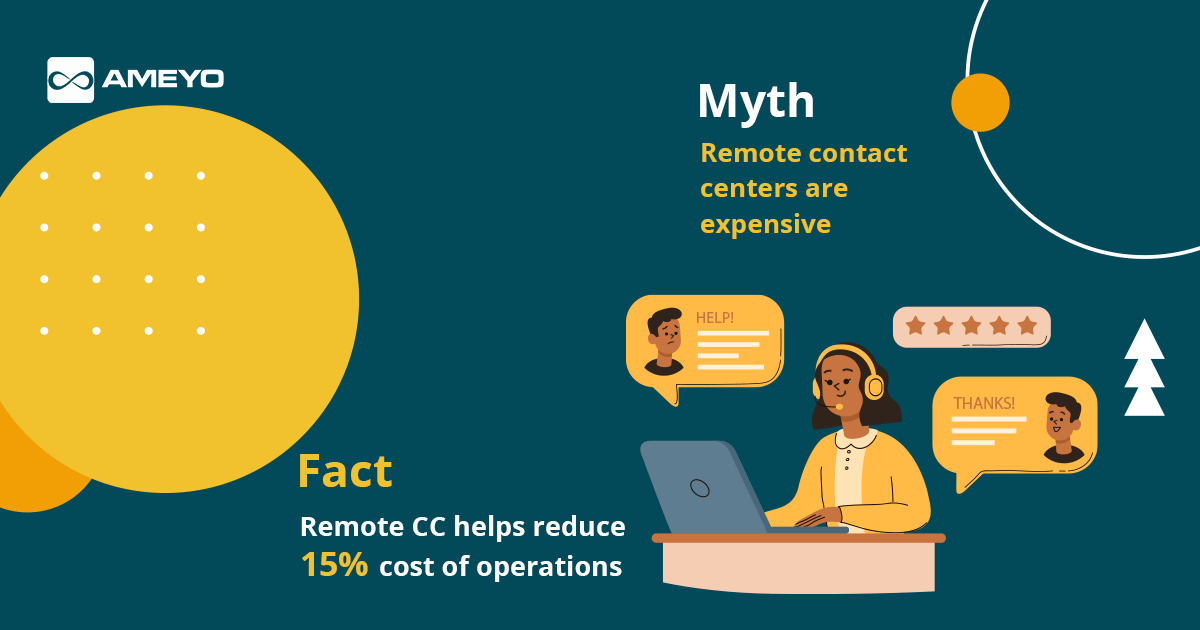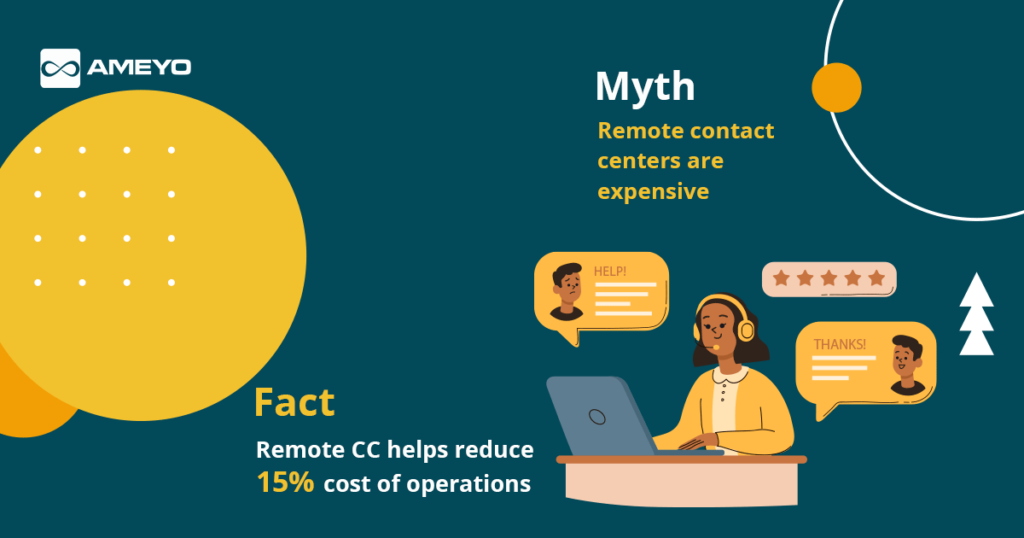 Myth #103
Monitoring & Tracking Can Be Challenging
Most contact center supervisors and managers think that without the constant monitoring of agents' performance, agents become less productive and less reliable.
A robust remote contact center software enables the supervisors to monitor agents' performance irrespective of their choice of work mode and equips them with real-time monitoring tools that allows them to keep track of agents' productivity.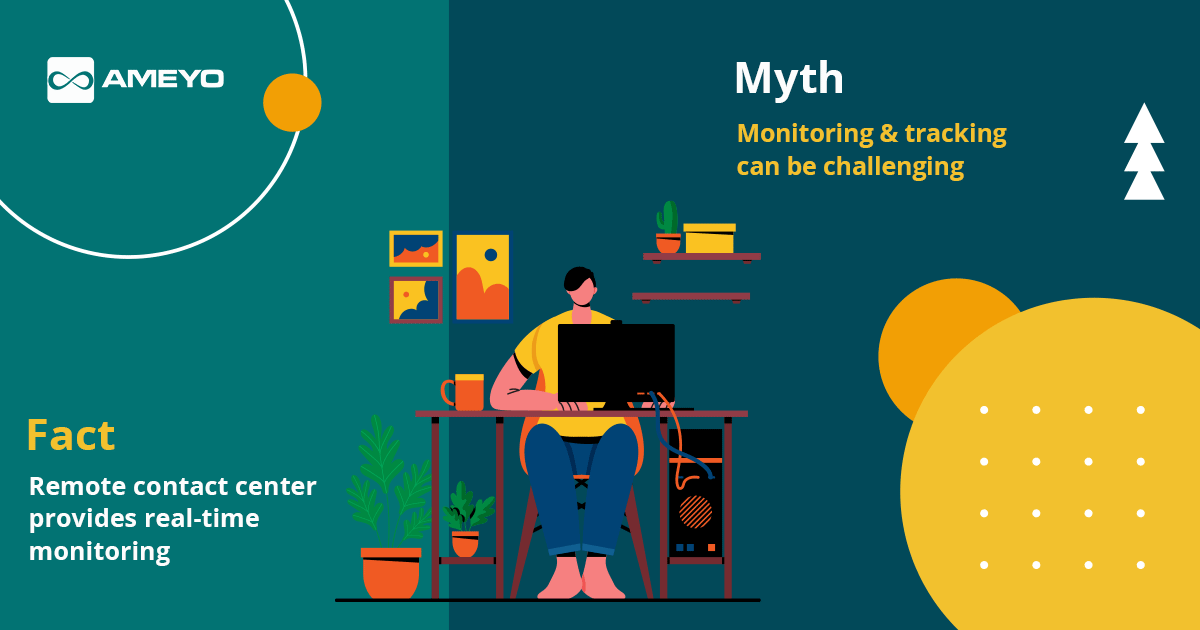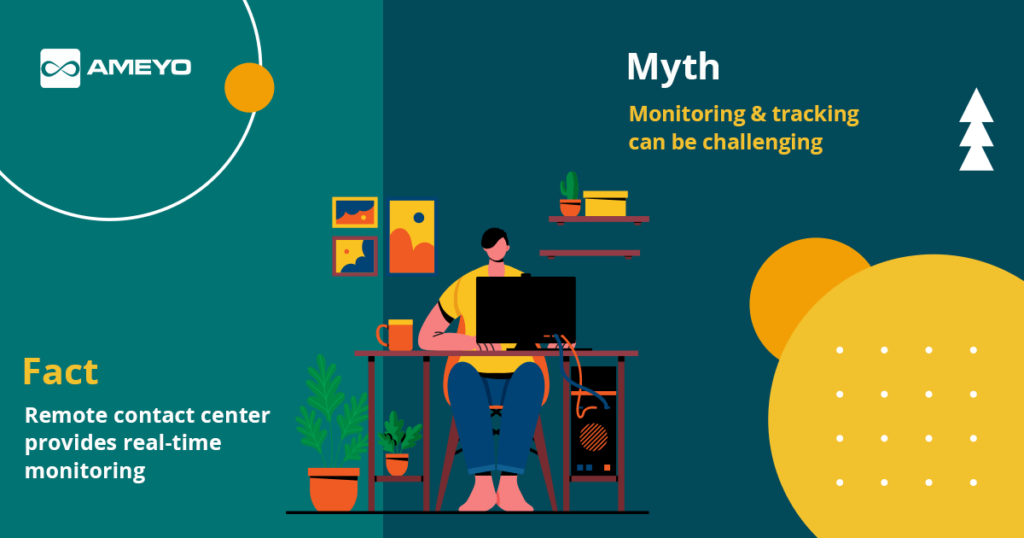 Myth #104
Working Remotely Poses Massive Infrastructural Challenges
No, it doesn't.
Your remote agents need a laptop/smartphone and stable internet connection and you can easily handle contact center operations remotely. With minimum infrastructure needs, you can convert your smartphones into mini contact centers and deliver the kind of customer service like never before.
Mobile agent application supports full-stack enterprise-grade features for inbound and outbound calling operations.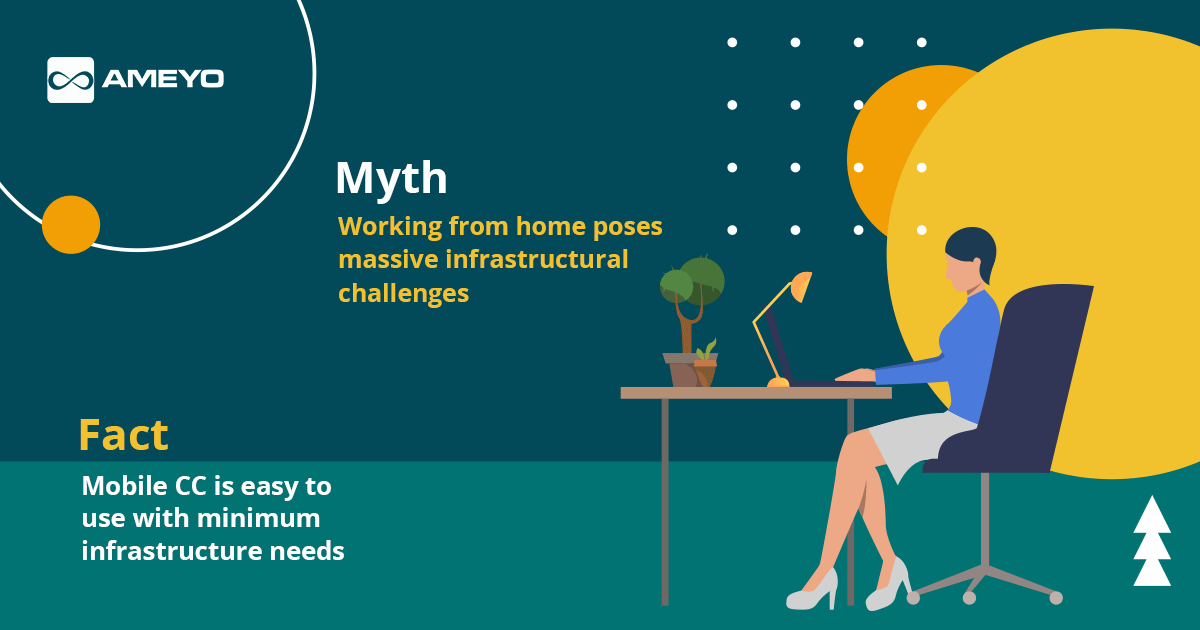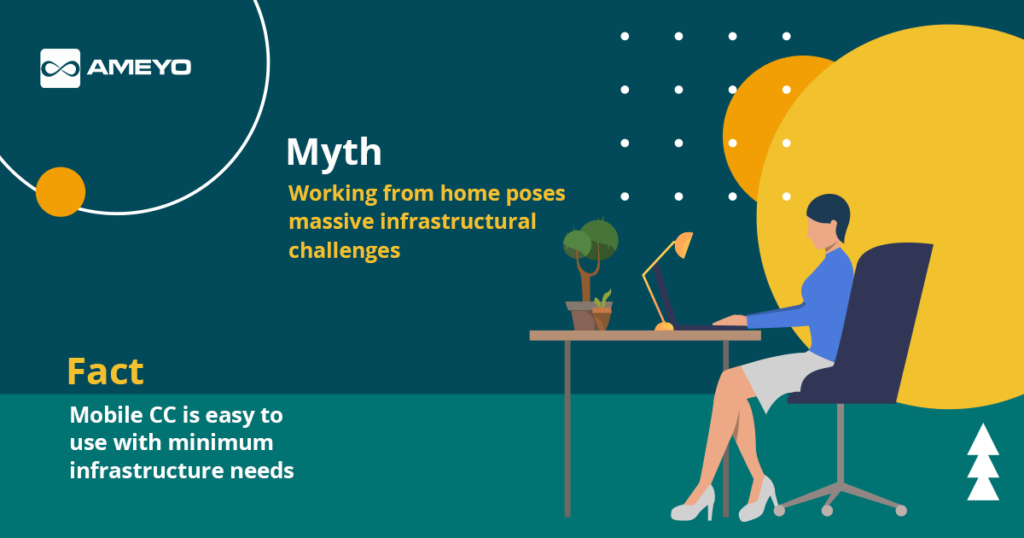 Myth #105
Remote Contact Centers Are Difficult To Set Up
Doing away with infrastructural readiness, you can go up and running in less than 48 hours. With enterprise-grade contact center features, you can easily integrate your CRM applications, ticketing system, and other software.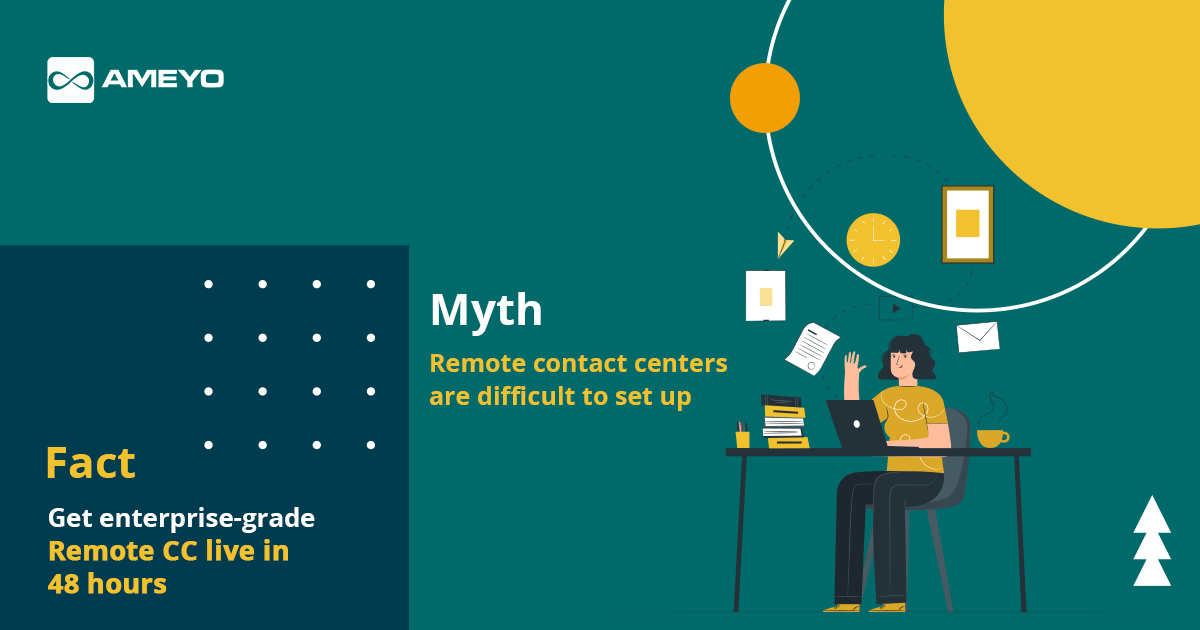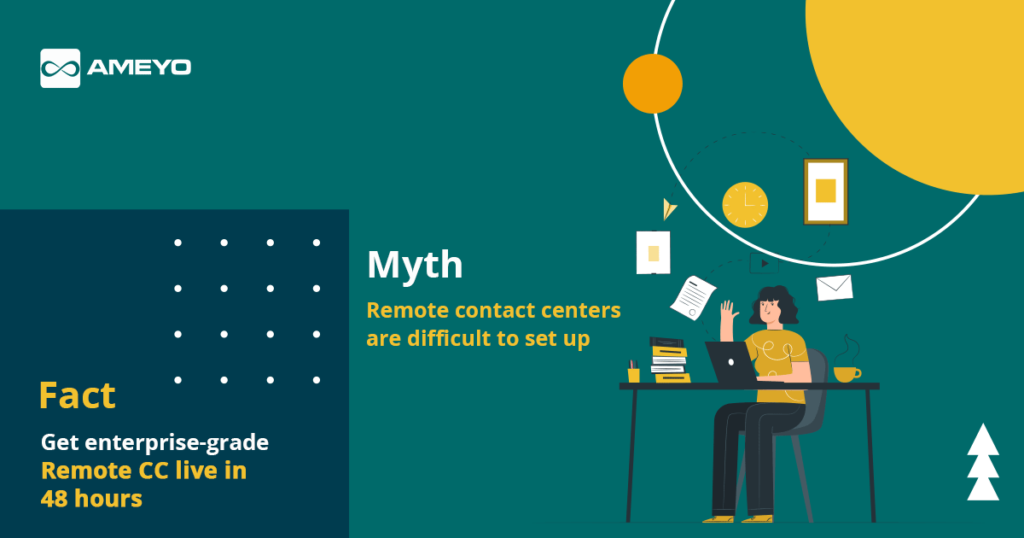 With its user-friendly interface, intuitive dashboards, and robust features, you get the best of both worlds.