The landscape of contact center technologies has changed over decades and with customers becoming more informed and tech-savvy, the face of customer service demands more than just a query resolution over a call.
Africa is not far behind in the adoption of technological transformation. Ameyo's Conversations'19 launched in Africa was an exemplary event where industry experts and thought leaders gave insights into 'Building The Modern Contact Center' while catering to the needs of modern-day customers.
In the first fold of the continuum, we have discussed what it is that needs to be changed to be a step ahead in the customer service game. Our speakers explained how contact centers have evolved to become customer-centric with companies in Africa investing more in customer service.
Thought-Provoking Key Takeaways from Panel Discussion
With the changing face of customer expectations, customer service reps face many challenges like consistency in query handling, promising to deliver proactive service across channels, analyze customers' sentiments and more. In discussion with Rahul Zusthi, Director of Marketing & Strategy, Ameyo, our panelists have given us insights into improvising customer service and explained how to communicate effectively with the customer.
How to double your agent productivity?
Having customer information, knowledge base, customer interaction in Unified Desktop makes agents proactive because they will not have to struggle amongst multiple tabs. With Ameyo's call center software, agents will find all the answers on one screen which ultimately helps in changing the face of customer service in any organization.
Why do we need to capture customer's feedback?
Customers are the building blocks of any business and what they think of any product/service is a concern for businesses because a negative feedback can ruin your brand reputation.
Draw patterns from customer's feedback and find what are the problems that most customers are facing and how you can resolve them with your team.
Why personalized customer service is important?
"Today's customer expects personalized omnichannel conversation across voice, social media, and other channels", Pauline Warui, Founder EA Customer Care Centre, had explained. Customers expect the agents to know their details and they should be equipped with the right answers to suffice their needs.
"Preserving the context of the conversation across channels is equally important and agents should be aware of customer's interaction history to resolve their queries", added Rahul Zutshi.
How to win back the customers into the system?
"85% times when you call a customer to know why they are becoming inactive is usually about bad service", says Carolynne Wilson. It is a process to win back the customers and the money into the system by providing them the services they expect. "Improvise your customer service and have your agents call back these customers to build a brand in the industry", she added.
How impactful is 'word of mouth'?
Kingsley Bennett, CEO at Metro Edge Technologies noted that "If the customer is happy, there is always a repeat purchase, word of mouth is far better and solid than any form of advertisement." When a customer boasts about your product, the sale and revenue will increase. "Customer service should be seen as an investment to generate a high ROI", he adds while explaining why the face of customer service has changed over the years.
Why Omnichannel Service is important?
"The biggest challenge we have is that the customers have changed.", reiterated Joe Jackson, Director of Business Operations at Dalex Finance. To cater to their needs on different channels has become the need of the hour and they demand answers across channels. One example of bad customer service goes viral and the brand loses its reputation.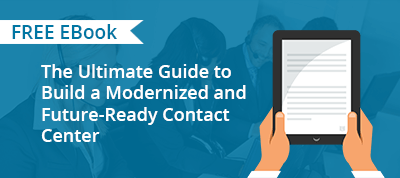 "Technology is an enabler and will make Customer Experience better as Customer Touchpoints have increased and will continue to increase", Vinay Subbramaiah, Director at Techno Brain, has spoken at Conversations'19. To create a customer-centric world, it has become important for businesses to enhance customer service.
Georginah Ndanu, speaker at Conversations'19 has mentioned that "Customer service is not a department, it's for everyone in the organization." Departments should work in sync so that no customer goes unsatisfied with your business. Eliminating bad customer service will help organizations create customer winning experiences and with the close of Conversations'19 in Africa's leg, our speakers have boasted about how good customer service stands exemplary.