In the past, you couldn't really talk to your computer. But things have changed – and for the better. As the age of automation dawns upon humanity with widespread adoption of artificial intelligence, more companies are beginning to automate their customer service and customer support with the power of chatbots.
Probably the most promising technology in the modern digital world is artificially-intelligent chatbots to automate customer interactions. No wonder companies like Facebook are investing lots of money into developing and commercializing their Facebook Messenger platform, and have even added a Developer SDK and Messenger API. With a little bit of programming and technical know-how, you too, can build your own chatbot.
When I first had a chat with a chatbot, I was pretty amazed. Although it probably wouldn't have passed an advanced Turing Test, you could tell it was pretty ahead of its time. Let's understand a bit more about chatbots and how they are used for customer service and support.
What is a Chatbot?
A Chatbot is a computer program that virtually interacts with users using a messaging app / platform. Enterprise chatbots are usually powered by artificial intelligence and big data, and intelligently learn about users with each interaction. They do this by using use a system of neural networks to technologically simulate the vast number of connections in the human brain.
As artificial intelligence technology gets more advanced, we'll gradually see AI based chatbot being incorporated into all human-computer interactions in every industry.
In fact, chatbots will save over $8 billion annually by 2022, up from $20 million in 2017, according to Juniper Research. Also, according to Oracle, 80% businesses will use chatbots by 2020.
History of Chatbots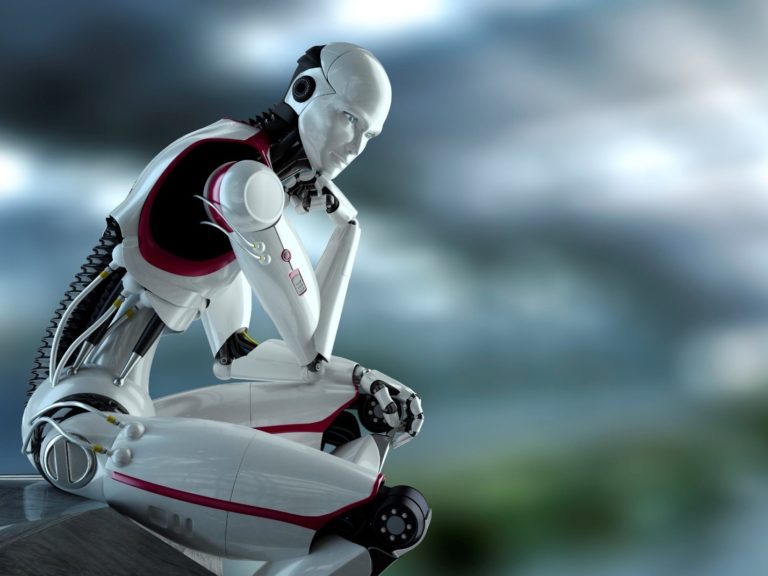 The first ever chatbot program was invented at MIT in 1960. It was called ELIZA, and it used NLP (Natural Language Processing) to match patterns with user inputs. It was a simple idea, but one that was destined to change modern computing in the times to come. It laid the foundations for NLP and Artificial Intelligence for chatbots.
Customer Service + Virtual Assistant = Customer Service Chatbot
A Customer Service Chatbot is a chatbot specifically designed for being used in customer service. In the contact center industry, a customer service chatbot can be extremely beneficial in automating customer service interactions and solving basic customer queries. An chatbot powered by artificial intelligence can also be used to improve customer experience.
Customer Service Chatbots, in their most basic form, are types of virtual assistants. And, chatbots are a huge business opportunity. According to recent chatbot statistics, the number of users of virtual assistants in the US will grow by 23.1% in 2017, according to eMarketer.
There are many benefits of using chatbots for customer service:
Simpler Interactions
Personalized Interactions
Interactions are Predictive in Nature
Easier Problem Resolution with Self Service
Increased Customer Engagement
Reduced / Lower Costs with Customer Service Automation
24/7 Availability
Chatbot vs Search Engine: Difference Between Chatbot and Search Engines, and What Works Best
A search engine doesn't really give us the exact answer we need – it provides a list of possibilities of various websites that might / might not contain what we seek. An intelligent chatbot, however, can provide you with exactly what you're looking for.
Would you rather use a chatbot for your everyday activities? Here are some scenarios where you would probably be better off using a chatbot rather than a search engine like Google:
Weather Updates
News Updates
Online Shopping & Recommendations
Music Recommendations
Taxi / Cab Bookings and Status Updates
Checking Live Sports Scores

In the near future, chatbots are set to disrupt the technological world. According to Gartner, more than 50% of enterprises will be spending more per year on chatbots than traditional mobile app developments. Notably, the same research estimates "AI-driven creation of 'counterfeit reality' or 'fake content', will outpace AI's ability to detect it, fomenting digital distrust".
Characteristics of a Good Chatbot
What makes a good chatbot? In terms of functionality and capabilities, a good chatbot:
Successfully solves the intended purpose of the conversation
Learns from each interaction
Updates and Retrieves information from the database in real-time
Makes Processes simpler, easier, and efficient
Facilitates human-like personalized conversations
Predicts future customer interactions
Transfers to a Live Agent if an interaction gets increasingly complex
Is it a Human or a Bot? Should You Even Care?
About 27% of customers were unsure whether their last service interaction was with a bot or a human, according to PwC. Also, most people don't care whether they talked to bot or not – they just want to get their query resolved. According to HubSpot, 40% customers don't care who answered their query — an agent or a bot – as long as it was resolved.
Chatbot Industry Updates
Here are some recent updates and developments in the chatbot industry:
In a recent update to Facebook Messenger in October 2017, Apple Music has been added as a chatbot that recommends music based on the emojis sent by a user, and recommends music when a user types in the name of a genre, artist, or album of music. The music recommendation links out to Apple Music, and users can enjoy the music within Facebook Messenger.
In 2016, Microsoft launched Tay, a chatbot that mimics a 19-year-old American teenager,
on various messaging platform. However, only hours post launch, the internet literally broke it. Before being taken offline "for some adjustments", it became racist, agreed with Hitler, and claimed that 9/11 surely had to be an inside job.
ICICI Lombard uses a SME-focused chatbot to intelligently offer insurance policies to customers, called MyRA. Similarly, Apollo Munich Health Insurance uses Travel Ninja to offer travel insurance policies.
Facebook's AI lab recently developed a bot powered by artificial intelligence that studies videos of Skype interactions and trained itself to understand human facial expressions and responses.
Ameyo, a market leader in omnichannel customer experience solutions, recently launched Fusion CX Customer Experience Platform with its flagship chatbot, Genie.

The Future of Chatbot for Contact Centers
For AI and chatbots, the future seems very bright. Many experts speculate that AI will power most of the world, including writing articles for journalists and helping diagnose problems more effectively than doctors. In fact, in a recent WIRED article, chatbots debated the purpose of human existence.
If you're looking for the best customer service chatbot for your business, check out Ameyo Genie integrated with our Fusion CX Customer Experience Software. Is your company one of the early adopters of chatbots for customer service? Comment with your story below!