Your product is not the sole reason for your profit; customer service has a huge role to play. This applies to real estate too. In fact, customer service is something that sets you apart in real estate. Real estate is one industry that requires customers to make huge investments and if you cannot make your customers comfortable, you can very much lose their business. Good customer service makes your customers feel that you understand their problems and are very much on their side. Such a feeling is what is required to make them take those big investment decisions, through which your business thrives.
What do real estate investors want?
Before you take a step into customer service, it is always better to understand what real estate investors want.
Competence: Real estate investors expect you to be competent, as a real estate professional. This only means that you should know your job well. It includes knowledge of the market, understanding the customer's needs and offering them what they need.
Intelligence: As a real estate professional, you should be able to analyze the real estate market and determine when is the good time to invest or sell.
Transparency: A real estate investor will feel very comfortable when you habituate transparency in your real estate practice. Hiding things from a customer or telling lies about something are activities that should be avoided.
Availability: Whenever a customer wants to contact you, you need to be available. This is something that all real estate investors want. Even if you are not available for some reason, it would be good to call him or email him back once you are free.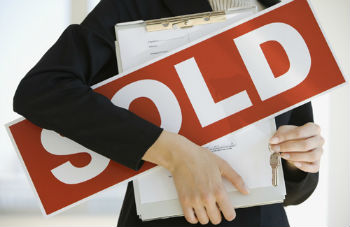 It is not necessary to move mountains in customer service. Simple things like returning phone calls and emails promptly and keeping up with appointments without any changes can bring a satisfactory smile on a customer's face. One satisfied customer leads to many prospective customers, whom you can easily convert to sales. There are few things you need to keep in mind when it comes to customer service in real estate. These will not only bring you satisfied customers, but they will also improve your company's impression in their minds.
Friendliness: A friendly voice in a warm and comforting tone can create a great impression on the mind of a customer. Impressive websites and marketing material do play their parts in creating an image of the company. Nevertheless, it is the voice on the call that creates the very first connection with the customer. It also increases the chances of business to a remarkable extent. Always have a smile on your face while talking to your customer.
Communication: Prompt and honest communication is very important in customer service. This is very much important in real estate because the investment that a customer makes here is quite big. Even if it is a bad news you have to deliver, it is better to do it as soon as possible. This will make the customer feel that you can be trusted and gives him a reason to remain loyal to your company.
Listening: Most customers want to be heard. When you listen attentively, it makes the customer feel that you are ready to understand their concerns. Also, when you respond you need to do so with a little bit of empathy and willingness to help. Your listening skills will also help you to understand the customer's problems efficiently.
Exceeding expectations: It is quite natural for a customer to have his/her own expectations when it comes to customer service in real estate investment. Your job, as a real estate professional is to exceed those expectations. You may have to do just a little extra, like sending a thank-you card or responding a little early, which may not even take much of your efforts.
Real estate is definitely a very profitable career; but this is true only if you have the knack to create and maintain customers. Customer service is definitely the key for success in real estate and it does set you apart from your competitors.
Related: How Can You Build Stronger Customer Relationships in Real Estate