If your business wishes to survive this holiday season, make sure you put customer service on top of your list.
It is the holiday season once again and as shoppers line up outside stores, or boost web traffic to your site, what will you as an enterprise focus on? Will you focus on ensuring enough stock? Will you ensure that all your staff is available on the floor or behind the phones at all times? Or will you go on with business as usual?
If your business wishes to survive then you are required to do all the above with extra care. During the holiday season tensions run high if people do not get the things they want. When it comes to gifting, people buy specific things which their loved ones want. When it comes to shopping for self, people search extensively for the best products only. Businesses require nothing short of ingenuity and dedication to customer service to cope with the huge demand of the holiday season.
Holiday season customer service is a unique experience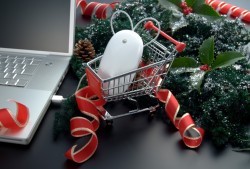 Customers do not just go to one place for everything because holiday shopping demands variety. They go from shop-to-shop, and from website-to-website, to search for the best offers and quality. Businesses should keep ample stocks for the increased demand, first of all. Once the stock is in, the back-office and front-office needs to be coordinated on the availability of each product.
Secondly, customer service agents have to be aware of each product. After updating the product database, agents should have screen pop-ups of product details on their desktop along with caller details. This will be extremely useful when customers call to enquire. Train agents to keep calls short and to the point, and this will only happen with a robust solution. The contact center solution will analyze callers within seconds, agents will be able to access product info in a few clicks, and maximum sales can be made in first interactions.
Thirdly, the delivery of the product needs to be fast, whether through mail or the sales counter. Customers cannot be kept waiting. The more a customer waits for an item, the more they will think of the shorter line at the competition. Increasing avenues for quick and easy payment with more sales counters or online gateways will help the business. Slow web traffic tends in the rush season can be avoided by cutting down some activities that take up bandwidth so you can divert maximum bandwidth to payment gateways.
Make your customer smile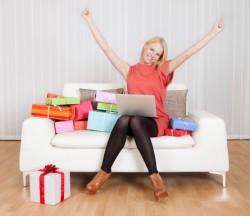 It will not be an easy task but at least it is not impossible. Strategize and prioritize holiday season related services higher as it will help your business deliver special service that customers really need. If your agents serve with a smile and in a happy tone, the happiness will rub off on your customers as well. The frustration of shopping for so many people at once will go down and they will enjoy the holiday mood. It is after all, the season to be jolly!