Whether it's the e-commerce space, service industry, and product companies, every business is becoming fiercely competitive. Modern customers are not only aware, but any hiccup or bad experience with a given product or service will drive them away from your brand.

According to a 2017 International Council of Shopping Centers (ICSC)-
"82 percent of consumers will buy elsewhere if they experience poor customer service or rude employees"
In view of this, it is becoming a necessity that companies, in particular, call centers conduct regular survey and audits to measure customer satisfaction. After all, contact center is the perfect ground to get valuable data about the client base.
However, before we discuss in length about how to achieve this ambitious task, let's have a rerun of a very basic question.
What Is Customer Satisfaction?
In marketing terminology, customer satisfaction is a term used to determine how happy a customer is with a company's product or service. Basically, it is a metric to check if the product or service offered by the company surpasses customer expectations. While a great product or service is incremental in achieving a good customer satisfaction score, many companies ignore a very basic pre-requisite. We are referring to agent satisfaction.
Agents or call center reps become the face of your business the minute an existing or potential customer makes a query. As a business strategy, enterprises must pay attention to agent satisfaction. A customer having to deal with a disgruntled agent is the last thing you want. Here are some suggestions on how companies can obtain agent satisfaction.
However, achieving the above agenda is only half the battle won. To truly understand and measure client satisfaction, you will be required to flex more.
Create a Clear Client Satisfaction Survey Plan
To reach a valuable survey result, you need the time and attention of your customer. This may sound difficult, but it's certainly achievable. For starters, never venture out without a well-defined plan in place.
Customer Satisfaction Survey: 6 Best Practices To Follow
Step 1- Define Target
What is that you want to achieve from the survey? For example,
Are you looking to get a feedback on a new service or product released by the company?
Do you need a feedback on existing service and processes?
Are you looking for new opportunities to boost sales?
Step 2- Specify Goals
What are the clear insights you want to tap into. For example,
What do your customers want?
What user experience they are missing out in the current scheme of things?
Will they refer your brand to others?
Any suggestions to improve the current processes?
Step 3- Keep The Survey Short And Simple
Customers can get restless if you present them with a complicated and exhaustive survey process. The thumb rule is to keep things short and simple. Some suggestions in that direction –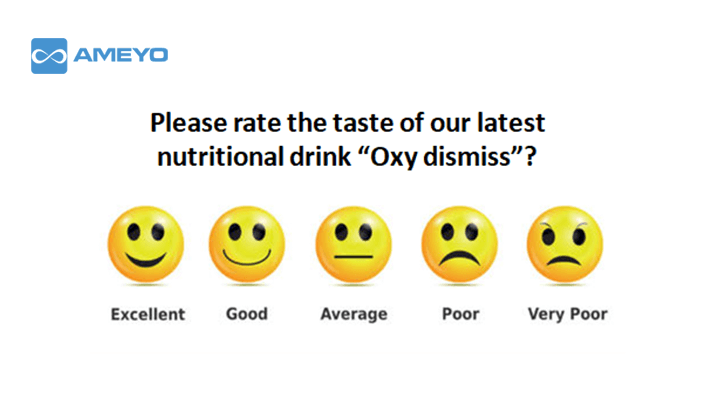 Ask specific questions

For example, did you try our new nutritional drink "oxy dismiss"? If the answer is yes, you can ask a couple of other questions related to the new offering. Such as, on a scale of 1-10, how will you rate the taste of the new drink? Or will you recommend the drink to your friends and peers? These are examples of quick thinking questions and the customer will not feel overwhelmed answer it. Conversely, if the answer to the question is a no- you can promote the product, by specifying a few UPSs. However, refrain from going overboard with the details.

Provide Options

Seeking subjective feedback can be challenging. Therefore, always have a pre-defined options like traditional Yes/No or Likert Scale (measure from 1-10, 1 being highly satisfied, 10 being extremely unlikely)

Avoid Repetition

The script for client satisfaction should be crisp, simple to read and devoid of repetition
Step 4- Have an Agent Training Session
Conducting a client satisfaction survey may be the Marketing or Strategic team decision. But, the agents must know the purpose behind the survey. They should know-
Why is the survey being conducted?
What is the end goal or target of the survey?
Step 5- Survey Implementation
Once the survey plan is ready, it is time to implement the survey. You can pick from the following implementation channel –
Use the traditional IVR system to encourage customers to take the survey.

Agent Interaction

Train your agent to initiate the customers calling the contact center to participate in the survey. However, make sure that this survey is only directed towards existing customer base and not the new ones.

Email

Sent out emails with the survey form to your existing customer base.

Predictive and smart chatbots is the future of customer servicing. Leverage this technology to allow your customers to take the survey.

CTA on website

Add a survey CTA or call to action button on your corporate website
Step 6- Evaluate
Once the client satisfaction survey cycle is over, it's time to evaluate the findings. Make sure you have an evaluation plan ready so that you can expedite and implement suggestion to improve customer journey.
Concluding Thoughts
Studying the level of client satisfaction will give you an insight into your consumer behavior, expectation and your own short-comings. Running a business on assumption is not a sound practice. You need to back your business decision with primary and authentic data. Therefore, planning and implementing a periodic client satisfaction survey is important for business growth.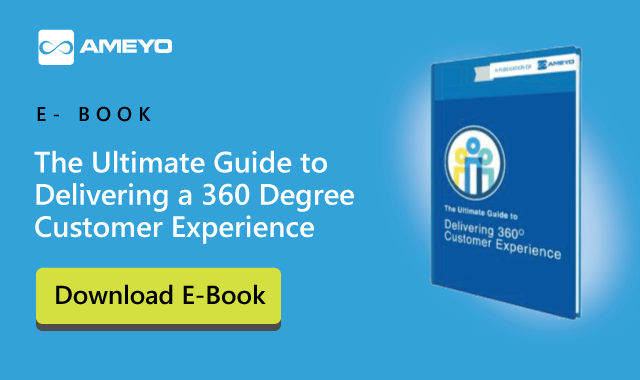 In addition to unveiling client satisfaction metric, companies also need robust and high-end customer experience software. Introducing, Ameyo Fusion CX, an advanced tool that touches upon every aspect of a customer journey to improve his/her experience and satisfaction level with a given product and service.