In 2022, The Healthcare industry has become the most imperative and vital for survival. With the pandemic surge, millions of people always look for easy and quick access to health information facilities. Thus, the sector needs highly advanced and proficient tools to match the demand.
All thanks to healthcare chatbots, even during the pandemic, patients can reach practitioners at the time of need. Using Conversational AI for the healthcare industry makes it easy for patients to access healthcare during emergencies, no matter where they are located.
86% of patients believe to get an answer from a chatbot instead of filling in a website form
– Salesforce Survey
AI Chatbot in the healthcare industry marks its presence as they provide quick medical support to customers at the time of emergency. In addition, Healthcare chatbots can automate all the lower-level and repetitive tasks that otherwise a representative would perform and provide 24*7 assistance to the patients. Chatbot enables patients not to wait in a queue for hours for a representative to look at their queries.
AI Chatbot Meets Healthcare Industry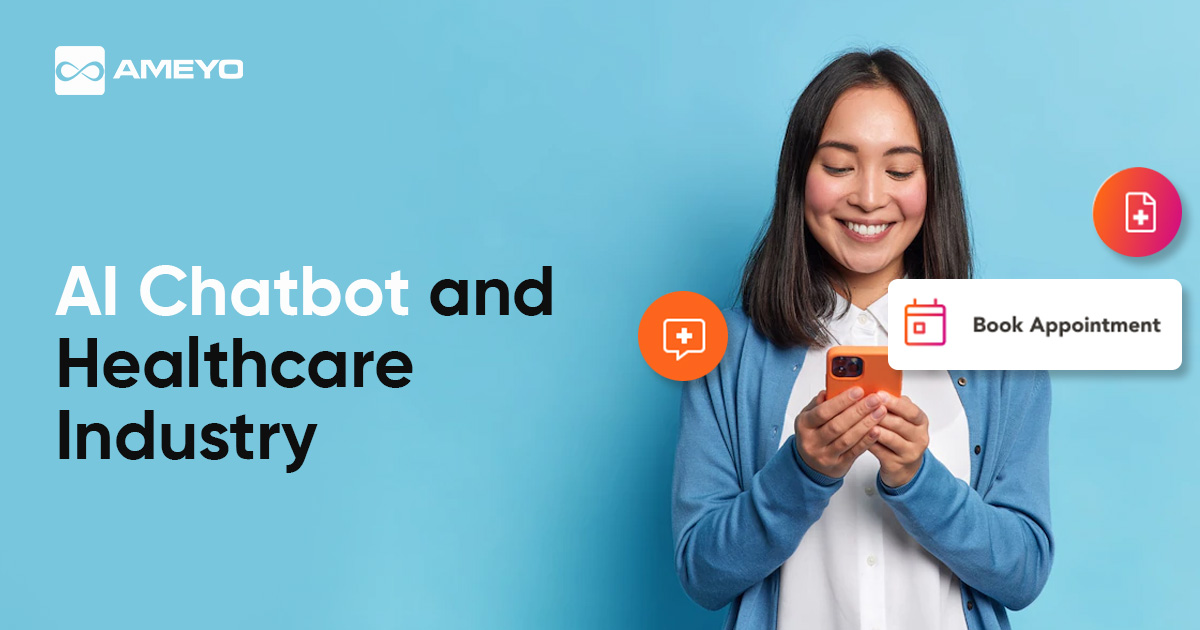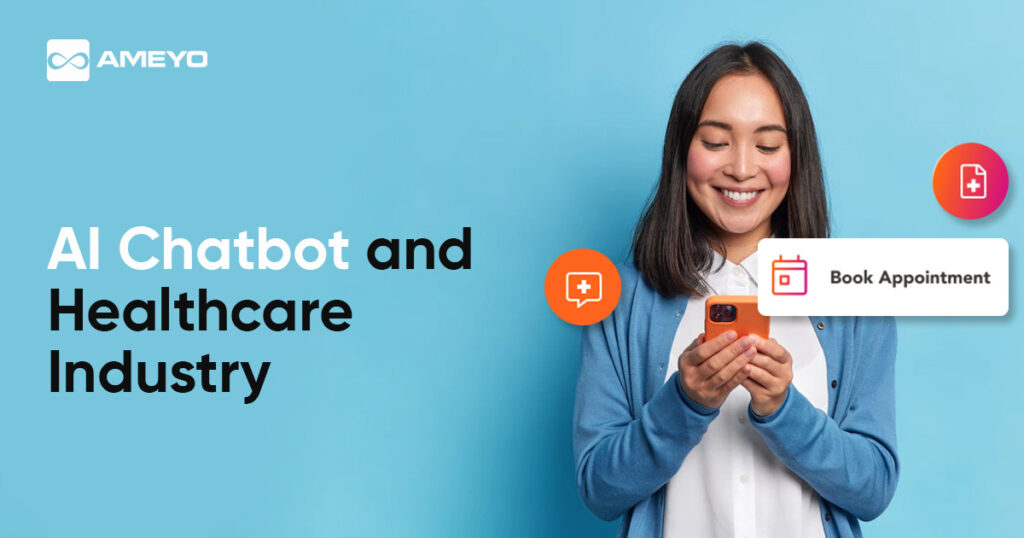 Chatbots play a crucial role in the healthcare industry as they help enhance efficiency in no time. There are several benefits of chatbots in the healthcare industry, and it's not just for practitioners but also for patients. It is very well known that doctors always try to be available for their patients but sometimes it is impossible to cater to every patient due to their tight schedule. So, here chatbots come as saviors as they reduce the workload of doctors.
4 Key Benefits of Healthcare Chatbots
AI chatbots are enhancing the way hospitals take care of their patients. Here are some of the benefits of chatbots in the healthcare industry: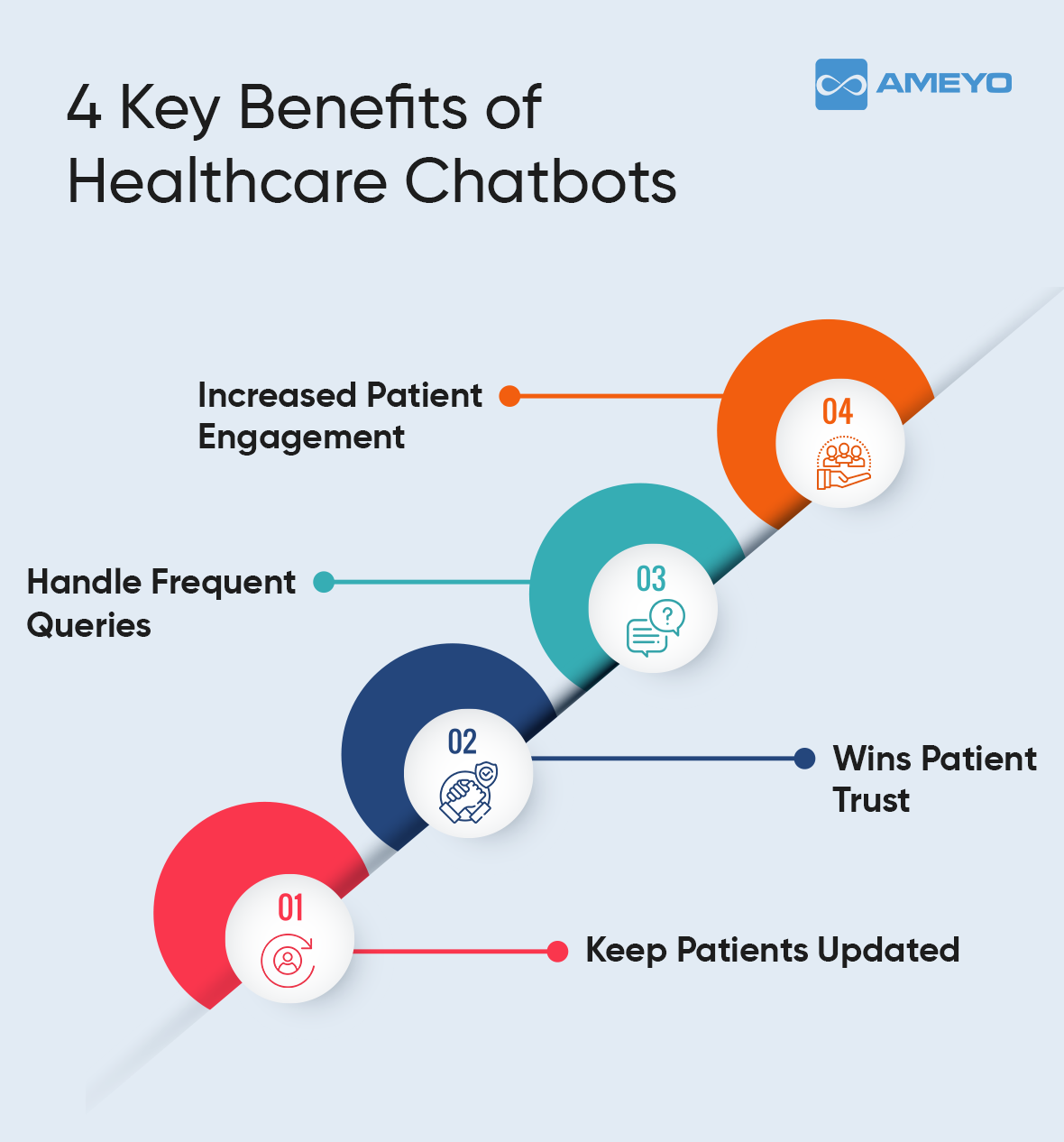 1. Keep Patients Updated
A chatbot is beneficial for patients as they regularly send text messages or emails regarding operation dates, schedules, and appointments. In addition, they send automated reminders to take medicines, suggest patients with tips to maintain their health, and provide crucial medical information.
2. Wins Patient Trust
Chatbots never leave the patients unattended. They win patients' trust by providing an efficient and prompt response. For instance, if a part of your hospital just works for patient satisfaction and reporting, the waiting time is zero, and with less effort, patients get a response to their queries. This is what chatbots do for your hospital. Chatbots play a crucial role in providing satisfaction to patients.
3. Increased Patient Engagement
One of the most widespread problems in the healthcare sector is that therapists often ask for previous documents when a patient revisits him a week later. Unfortunately, there are times when patients forget to bring documents which in turn gives a lesser sense of the patient's progress. Chatbots help the service provider to maintain patient data through conversation or last calls.
4. Handle Frequent Queries
Frequent inquiries overload the medical support team and keep them occupied, resulting in missing out on other patients. In this scenario, the queue gets long to answer basic queries for an agent. Whereas chatbots resolve the questions in seconds, enhancing customer experience and decreasing teams' workload. Chatbots are beneficial in saving time that otherwise they would have spent traveling to the hospital.
For doctors, chatbots are beneficial as they can access patients' medical records in seconds. They can also check prescriptions and last check-up records instantly at the time of emergency. Although chatbots cannot replace doctors, they help reduce their workload by assisting patients and providing solutions to their problems.
5 Essential Use Cases of Healthcare Chatbots
No doubt, chatbots have good efficiency to transform the healthcare industry. They can considerably boost proficiency besides enhancing the accuracy of detecting symptoms, post-recovery care, preventive care, and feedback procedures. Let's discuss the important chatbot use cases.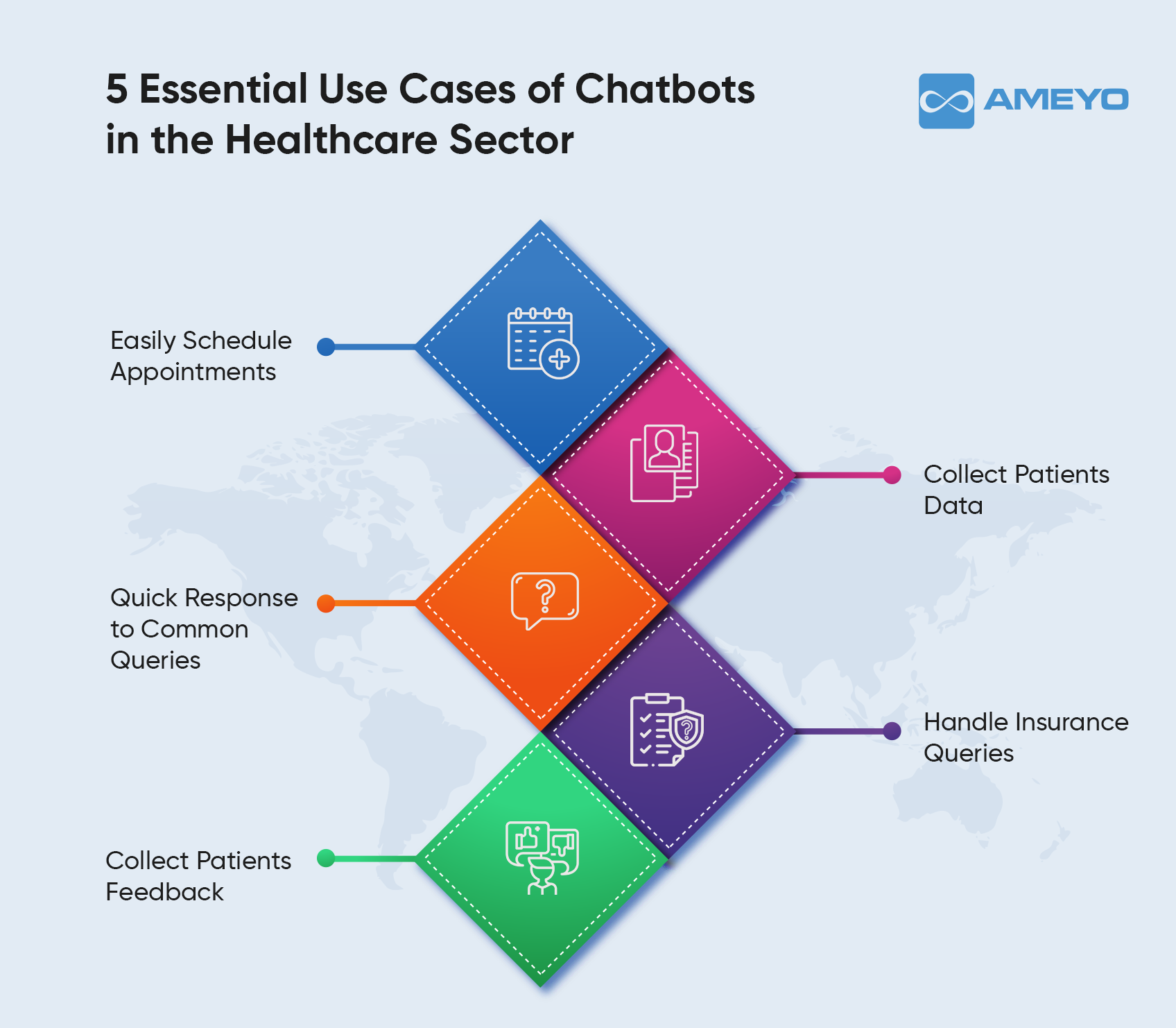 1. Easily Schedule Appointments
One of the most tasking operations of the healthcare industry is scheduling appointments. Despite scheduling systems, several patients face challenges in navigating the scheduling system. Due to the long waiting times and slow service, nearly 30% of patients leave an appointment, while 20% permanently change providers.
To overcome the challenges, healthcare industries incorporate chatbots. A well-designed healthcare Chabot asks patients about their health concerns, looks for a matching physician, provides available time slots, schedules, reschedules, and deletes appointments. Besides, chatbots can also notify patients and send reminders regarding updates about medical appointments.
2. Collect Patients Data
One of the imperative uses of chatbots in the healthcare industry is to extract patient data. First, it uses simple questions like the patient's name, contact number, address, symptoms, current doctor, and information regarding insurance. Then it stores the extracted data into the medical facility system to make things easier like patient admission, doctor-patient communication, tracking of symptoms, and medical record keeping.
3. Quick Response to Common Queries
The common feature of most websites is the frequently asked questions section.
Chatbots can handle simple questions proficiently like:
What are the working hours?
What documents are required to get the treatment done?
How much cost will be covered by insurance?
What are the payment tariffs?
Deploying chatbot in healthcare is very beneficial as it acts as an all-in-one solution to answering all general questions of patients in just seconds.
4. Handle Insurance Queries
Healthcare chatbots can offer insurance services along with healthcare resources to the patients. Further, integrating chatbot with RPA or other automation solutions helps to automate healthcare billing and processing of insurance claims.
5. Collect Patients Feedback
To enhance healthcare services, it is very imperative to acquire patient feedback. Deploying a chatbot for healthcare is beneficial to understand what your patients think regarding your hospital, treatment, doctors, and overall experience of them via simple automated conversation.
Conclusion
Undoubtedly, chatbots are beneficial. People in the healthcare sector should deploy chatbots on their websites or apps to provide daily reminders to patients regarding scheduled appointments, get on-time medical advice, receive routine reminders, and even receive invoices. It is not only beneficial for the Healthcare center instead it is also helpful for patients.
AI Chatbots are very helpful for the healthcare sector; they reduce people's workload. But before the implementation of chatbots for the healthcare industry, it is necessary first to define your expectations.