Image Courtesy of Shutterstock
The year is 1997. I am 16, and behind the wheel of my first automobile: a 1988 Toyota Camry in baby blue, courtesy of my grandmother. With a Pavarotti concerto inextricably tangled in the teeth of the ancient tape deck, I am firmly and completely at the mercy of Clear Channel. Clear Channel, that media conglomerate that still dominates a huge proportion of the United States' many radio stations, purveyors of pop, pop-punk, pop-rock… you get the idea. They were the bane of my newly mobile teenage existence.
This month, Clear Channel made an unusual announcement: a total rebrand. From now on, the kings of the airwaves would be known as IHeartMedia, named after their very successful online streaming venture, IHeartRadio.
IHeartMedia execs say that the change is intended to belatedly reorient the country for the 21st century and bring its brand identity more in line with the major aspects of its business: online streaming. Indeed, this is where the future seems to be. IHeartRadio has more than 50 million subscribers.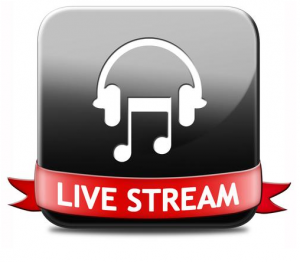 Image Courtesy of Shutterstock
But there was more than that. As my teenage self would tell you, to say that Clear Channel suffered from an image problem would be somewhat of an understatement. They were resented for the dominance they exerted over radio and their role in determining what amounted to a "national playlist," a group of approved songs and artists that dominated Top 40 Radio.
In many ways, Clear Channel defined Top 40 Radio: they existed within it, and it within them. With Clear Channel in your passenger seat, you could ride from sea to shining sea, stewarded past the amber waves of grain by this or that top radio hits, the playlist as unchanging as the landscape of America's vast, cornrowed interior.
It appears that Clear Channel/IHeartMedia executives had two goals when rebranding themselves. First, they wanted to shed those last vestiges of their uptight, corporate, un-fun past. Teenagers everywhere would be appeased, or at least fooled. They also wanted to reveal their true identity as a closeted tech company, an honorary graduate of Silicon Valley U, a fresh, young, and interesting tech company specializing in online streaming.
According to some, the brand's reputation was so bad that it was actively damaging their ability to conduct business, specifically B2B. CEO Robert Pittman referenced the shift in tone they experienced after the change.
For rebranding to be successful, it needs to be representative of a cultural shift that has already occurred or is at least under way. If it's only intended as a way to disguise and obscure a company's true identity, it will ultimately be unsuccessful. The change needs to be genuine and, crucially, already under way, otherwise the public will perceive the deception and ignore it.
The Clear Channel/IHeartMedia executives have argued that the change is necessary to signify a shift they say has already offered. They argue that Clear Channel has grown since the launch of IHeartRadio, and the entire nature of the company has changed so much that it no longer made sense to use the old name.
Rebranding is a risky strategy that can potentially pay off. But it can also be seen as the death rattle of a doomed brand, the Hail Mary play that fails to even the score. It's too early to say what will happen to IHeartMedia, but as the online streaming game heats up, they've certainly got their work cut out for them.
—————————————————————————————————————————————–
Russel Cooke is a business writer and consultant who recently relocated to Los Angeles, CA. Follow him on Twitter @RusselCooke2. You can find more of his work here.