SP Madrid, a reckoned collections company in the Philippines has made its way through the lockdown imposition successfully. With a strong team of legal specialists, SP Madrid offers a variety of collections and other services that include- Call Collections, Field Collections, Credit Investigation, Legal Collections, Vehicle Repossession, and Housing Foreclosure.
Work from home was not a business priority for SPM but Ian Madrid, General Manager at S P Madrid had prepared for the safety of his employees even before the lockdown was imposed. From the coffee bar to the cafeteria and work stations, they followed the social distancing a month before the lockdown was announced. Practicing social distancing, SPM has relaced its work from the office to work from home space, converting the homes into mini offices. To adopt the safety protocol, SPM prepared to keep everyone safe and sane at work.
Here's a glimpse into SPM's journey of fighting back the pandemic:
March 18: Day 1 of WFH
Once the lockdown was imposed, the entire SPM team started working remotely to ensure that they do not compromise on the productivity of their business even during the lockdown. Ian says we didn't know if we were going to make profits but we knew that we needed to build a culture of working from anywhere to lower down the anxiety levels in the team. And there we go!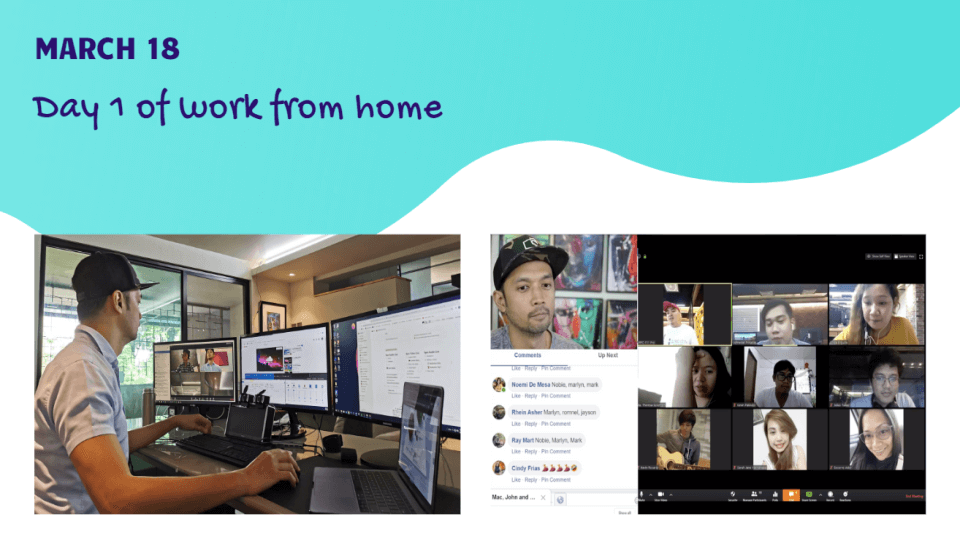 Established a Routine
SP Madrid made sure to stay in touch with the team even when there was not enough work to do. They established a routine to meet each other virtually every day and kept working every day to rebuild everything again. Their analytical team was providing them with enough data to track the household demographics and the collective household income to find more opportunities to rebuild everything.
Created a Virtual Work Environment
The mini "home office" was created by each individual to get back to work each morning without fail. They also set the agenda to listing out action items for each day to ensure that the team didn't feel alone. After all, they have successfully established that "we're in this together."
Reducing Stress
And of course, isolation has caused a high level of stress amongst everyone. To reduce the anxiety level, they created a program where everyone had to share their most creative pictures, and guess what, the team started planting trees. The team was also encouraged to dance and sing as if no one's watching. And the team is back in action.
Reflection on Meditation
Losing human connection is one problem, losing sanity is the other. They organized meditation sessions for the team to overcome their anxiety and emotional outburst. The entire team started reading, writing about their deepest insecurities, and virtually partying to stay sane and calm.
Virtual Annual Awards
Necessity is the mother of invention. SPM had to cancel its annual brand award ceremony.
Or not!
Because they conducted a 6 days long virtual award ceremony in the month of May to celebrate and keep the spirit alive.
Collections from Home
This came as a surprise to both the team and SPM's clients that they can make working from home a reality with Ameyo's remote contact center solution. With only assets of Laptop and Internet connection, the team was able to outperform and fight the unprecedented times. To build the team spirit, SPM increased the incentives and disbursed it weekly instead of monthly to calm everyone down.
"We were sprinting faster than our problems," says Ian, and they started to see the results in form of more calls, more collections done by each individual, and they are excited to expand their business more than ever.