Video contact center software is certainly the next big thing in the world of contact centers. Businesses are already opting for this miraculous customer service software to witness a bumping improvement in their customer service success rate. No matter what business, a video contact center can surely work wonders for you. A report from Delloite reveals, "As voice interactions are expected to drop from 64% to 47%, 31% of businesses think that approximately 8% of customer interactions will be conducted via video chat."
Let's quickly start with the major benefits a business can get with an advanced video call center software in place.
Enhanced Real-Time Customer Service
Enable personalized customer service with live video chat as an additional channel in your omnichannel contact center software. With Video Contact Center, a business enables its customers to initiate a real-time and personalized conversation regarding more sensitive issues. Face-to-face interaction with a live agent brings significant improvement in FCR (First Call Resolution), builds trust towards the business, and improves CSAT (Customer Satisfaction) rate.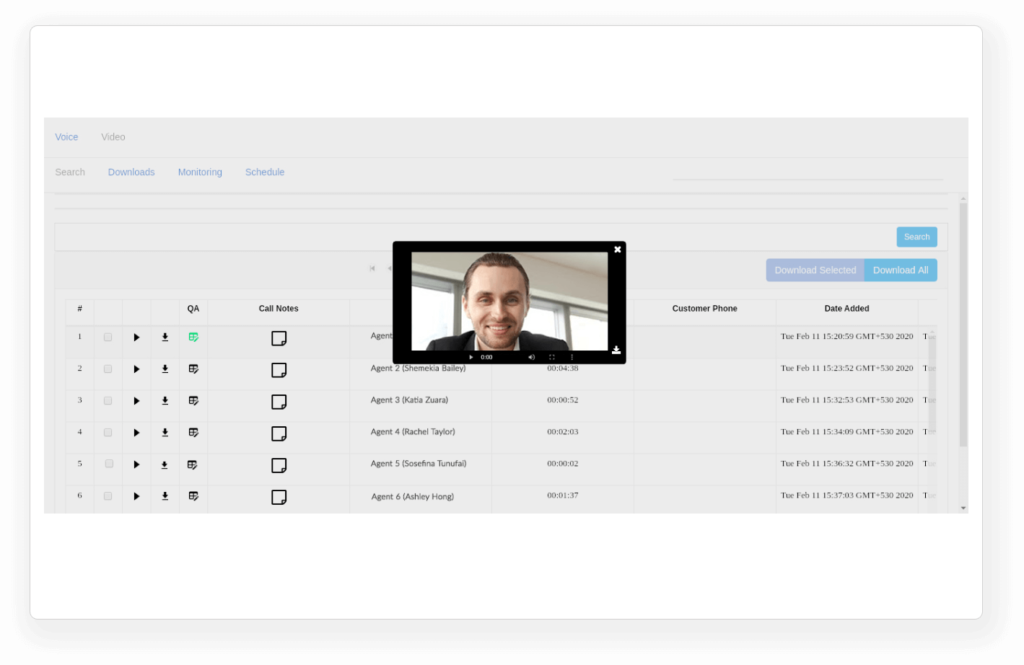 High CSAT with Quick and Clear Resolution
Live video chat is a great way to enhance customer service by providing quick resolution to customer queries. Since it enables an instant and clear understanding of customer challenges and queries and is also backed up with show-and-guide methodologies, video chat makes it easier-to-understand for the customers. With the right video customer service software in place, your agents can quickly gauge the problems faced by the customers in lesser which otherwise takes a lot of time for a customer trying to explain the problem as well as the agent trying to explain the resolution steps over a voice call. A video chat in such a scenario can lead to a tremendous rise in the overall CSAT rate.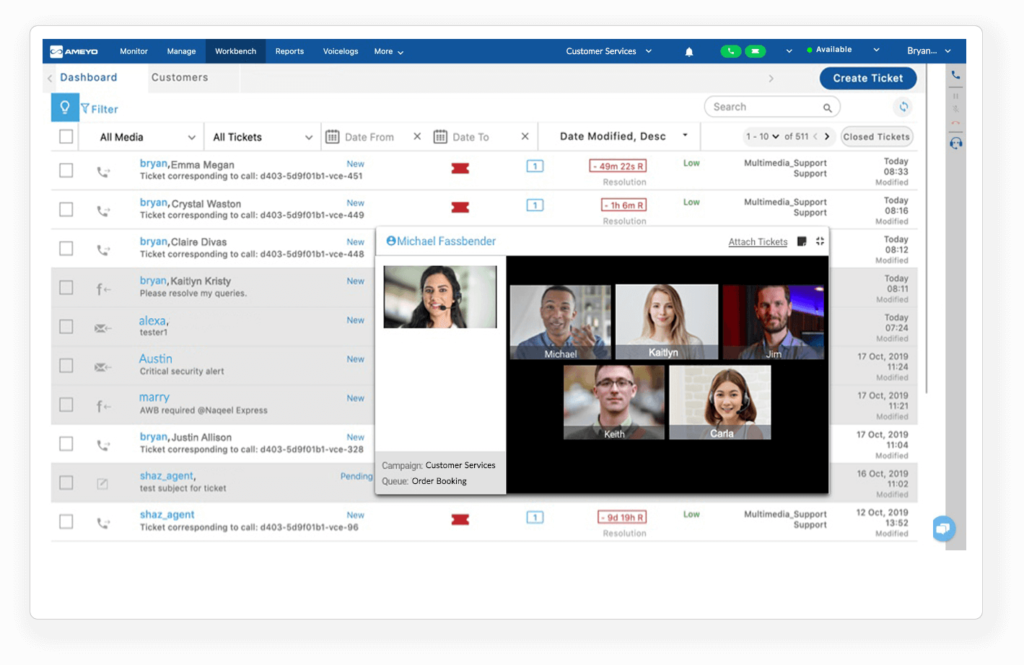 Hassle-Free Cross-Selling and Up-Selling
How a video contact center can help getting more sales is the question coming out from almost all business verticals. Well, the answer is- yes a video contact center software can get you immense opportunities for upselling and cross-selling to grow your overall sales. Here's how. Video chat with a live agent yields to a deeper conversation about the customer query, which in turn fosters an environment of trust and credibility, building better business-customer relationships. For an instance, the co-browsing capability allows the customers to show exactly what they are browsing. This enables agents in a better position to suggest and guide on some add-on services and products without sounding over-zealous or salesy.
Increased Profits, Sales, and RoI
A video call center software can help you bring not only a significant increase in the first call resolution rate but a noticeable reduction in the average call handling times which together increase the overall profitability of your call center. It helps you align better with your customer expectations. To make this clearer, let's consider an example of an e-commerce business. As your agent is in a live conversation with your customer, guiding them with their queries on your products, there are very chances that the customer will abandon the cart items. This will make your sales more efficient while increasing the customer satisfaction rate. Overall profitability, sales, and RoI get to see a dramatic increase having the right video contact center solution.
A video chat happens between a customer and a live agent who is skilled and has special expertise in the subject. It builds superior credibility when an expert is guiding you through your queries and dilemmas. The face-to-face conversation becomes more credible as the customer feels more comfortable talking to a real, knowledgeable person and can see the facial expressions and gestures of the agent. This adds to the business's overall credibility as the customer can see the genuine efforts your agents are making to guide and resolve their queries.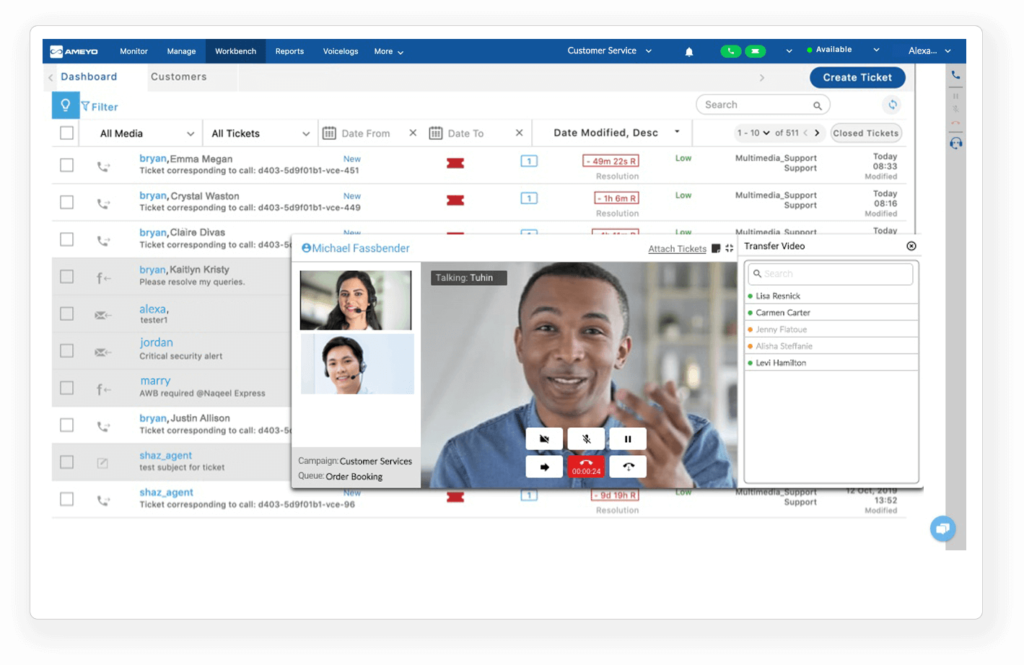 Stay Ahead of the Competition
Video chat is a new-age feature of modern contact centers and most businesses are still unaware of its advantages and use-cases for various industries including Healthcare, EdTech, IT, BFSI, Consumer Electronics, Automobile, and Recruitment Firms.  To stand out from the market competition and to build an unprecedented reputation of your business, this is the right time that you should learn more about this amazing capability and implement it in your contact center.  
With all these definite benefits, there are many more to add to the list. I'm sure this blog helps you identify the areas where you can implement a video contact center solution to see a never before growth in overall sales and customer satisfaction. Ameyo keeps on bringing such advantageous products and solutions that can prove out to be the right fit for businesses as per their specific requirements. In case you want to see the features and capabilities of Ameyo's Live Video Chat Platform, request a free demo right now!
Stay tuned for more updates on Video Contact Center, its advanced capabilities and features enhancements.