Today's customer is highly informed and demanding – he desires on-time and personalized interactions, without any additional hassles. But can companies rise up to the occasion and fulfill these seemingly obvious expectations? You, as a business, decide!

In its most basic form, Customer Experience Management is the art of managing interactions with a customer, to meet or exceed their expectations, and in turn, increase customer loyalty and satisfaction. However, to do this effectively for better business outcomes, one important question arises – how well do you really know your customer?
At the OPEX in BFSI Summit held in Mumbai, CX Evangelist Rahul Zutshi (@ZutshiRahul) commented on the importance of knowing a customer: "Do you really know your customer? What product he was using? Were there any open cases? Was he angry or sad? Or how many times he tried to reach out to you, and through what channels did he arrive?"
According to Gartner, Inc., more than 50% of organizations will redirect their investments towards customer experience innovations in the times to come.
Companies strive to improve customer experience to differentiate themselves from their competitors. Although you'll find a variety of products or services in a particular niche, you'll seldom find companies offering a truly unique customer experience. Because, let's face it – customers today value how they are treated much more than the product offering, features, and even discounts!
However, is that the only reason companies from a varied number of industries, such as banking, strongly focus on customer experience and develop a customer experience management program?
Customer Experience Management (CEM) offers businesses tremedous benefits, such as:
Positive Word of Mouth Marketing for Your Business
My friend recently recommended a food ordering app which I "just have to try out – at least once". And, as I'm not a big fan of online food, I was a bit skeptical. He claimed the ordering experience was great, not just the food. And, guess what? I gave it a shot.
This shows the real power of peer recommendations.
According to a Nielsen survey of 29,000 consumers in 58 countries, 84% of people completely trust recommendations from family, friends, and colleagues.
One of the best things to happen to any company is when a delighted customer spreads a good word about a business. Word of mouth marketing (WOMM) is, in fact, the best form of marketing there is. It's called earned advertising, and it takes no effort on a company's part for this type of marketing.
Zappos Customer Experience
It allowed a company like Zappos.com, an online shoes & clothing ecommerce portal, to achieve success and eventually, get acquired by Amazon for $928M. Focusing on customer delight worked quite well for them – nearly 75% of Zappos sales came from repeat customers.



According to CEO Tony Hsieh: "Our philosophy has been to take most of the money we would have spent on paid advertising and invest it into customer service and the customer experience instead, letting our customers do the marketing for us through word-of-mouth."
Increased Customer Engagement for Growth and Success
Giving a customer what he wants is very important. Why? If a company gives a customer what he wants, he will engage with them further. Also, a visitor is more likely to convert into a customer if they are well engaged with the company. Engaged customers have the potential of becoming a company's biggest fans.
In today's social age, a customer has access to a wealth of information. Social media has made it very easy to share information online, and if a customer is going to make a purchase decision – you can be sure they are researching about the brand online.
According to Nielsen, 33% users prefer to contact companies on social media as compared to the telephone.
This is the exact reason why customer engagement is just not enough. What if the customer reads a negative review, or worse – submits a negative review himself? If that happens, customer loyalty will end up going out the window – and the customer will choose a competitor instead. Making customers feel special is imperative as well, as it increases their loyalty towards the brand.
Ever wondered what happens when companies fail to provide a good enough customer experience? Think about recent PR fiascos like United Airlines? In essence, if your company is ignoring social media, you're making a big mistake.
Gartner, Inc.'s study found that if companies fail to respond to customers on social media, it can increase the churn rate by at least 15%.
Analyze Customer Feedback and Leverage the Insights to Foster Loyalty
There's one rule to follow to improve customer engagement – don't forget to consider feedback. Feedback from customers can be analyzed and used to improve crucial processes in an organization. It can help fill up crucial gaps in the customer experience process. However, the most important function of customer feedback is to increase customer loyalty and satisfaction.
Customers are wow'd when a company actually acts upon one of their feedback suggestions. We already talked about how customer-focused companies take action upon feedback to ensure long-term customer loyalty – a particularly excellent example being Tesla. Effective CEM programs can single out a company's biggest fans and provide them with offers or rewards to foster never-ending loyalty.



However, the magic question is – does it really work? Well, consider how you would feel if your feedback was actually considered by a company to improve a particular feature? It could be something as simple as recommending a particular flavor for a milk shake, or an extra topping to make a pizza tastier. Regardless of the outcome, it would make anyone feel special.
Tesla is a great example of a company with prompt feedback-to-action implementation. Here are some customer experience lessons from the pros.
Use AI and Machine Learning to Your Advantage and Provide Relevant Experiences
AI and Machine Learning (ML) are the hottest buzzwords in town right now. And, not to mention – AI & Machine Learning have been highly popularized by the likes of Google's AlphaGo defeating the world champion of the Chinese board game Go, Tesla's self-driving cars, or IBM Watson churning out amazing facts after learning and analyzing vast amounts of public information.
The impacts of AI & ML are so profound, that leaders are already investing and developing non-profit organizations, such as Elon Musk-founded & Y Combinator-backed OpenAI, to study the impact of the technology on society. In fact, Alibaba's Jack Ma thinks AI will be the reason for World War III!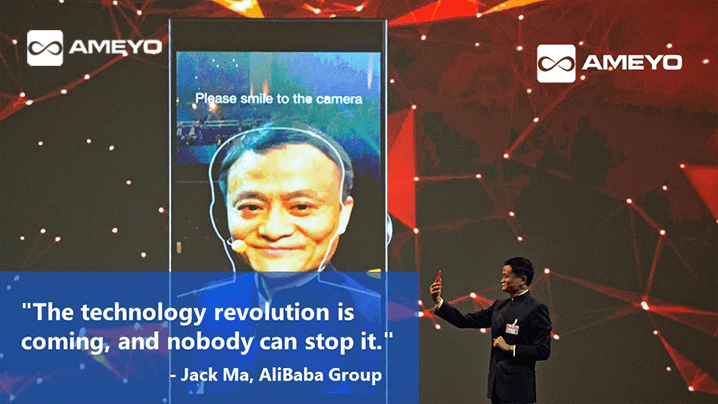 Speculations apart, the ability of a computer to study and learn from data has enabled the technology to facilitate and improve key business processes. Companies can use ML to analyze huge amounts of data and offer personalized content to customers, and identify customer intent.
Not just personalization, AI-powered chatbots can eliminate the need for customer service representatives and automatically answer customer queries in real-time. Essentially, AI & ML can empower businesses to provide relevant experiences.
Interact with Customers in Real-Time to Provide Consistent Customer Service
We've already mentioned the ever-increasing needs of the modern digital customer – today's customer is highly informed, demanding, and he desires on-time and personalized interactions without any additional hassles. Besides this, he is using a variety of channels such as SMS, voice, social, and chat.
Having customers use multiple channels makes it more important to have a single customer view to provide effective customer service. Customers get frustrated when they have to provide the same info a number of times. Isn't it annoying when you call a customer service helpline only to provide an order ID number referencing your order?
The technology is available – so why aren't companies utilizing it to increase customer satisfaction? It's because they don't have an effective customer experience management program in place. Effective CEM programs can empower businesses to gain a single 360 degree view of the customer and provide consistent customer service in real-time.
Before you proceed any further, have you had a chance to look at our latest customer experience management ebook that's been gaining some serious attention? You'll discover everything we know about customer experience management, and just a little bit more. Before you download this, I have to warn you – this is insider information!
Our latest CEM product, Ameyo Fusion CX, helps business deliver relevant experiences with the help of effective customer experience management techniques! Talk to a CX Specialist today to find out how Customer Experience Management can revolutionize your business.