Contact Center Solutions for Banks and Financial Institutions
17+ Years of Experience, 2000+ Customers, 60+ Countries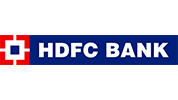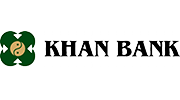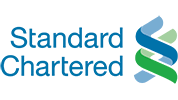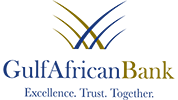 Why Ameyo's Contact Center Software for Banking?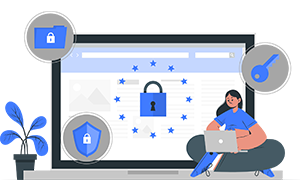 End-to-end Security
Ameyo is PCI DSS compliant with certified public cloud environments across India, APAC, Africa & ME. In Addition to being PCI DSS compliant, Ameyo is also ISO 27001 & ISO 27018 certified. Ameyo follows a detailed product development, delivery, certification, and implementation process, including end-to-end internal testing, periodic VAPT certification with an independent IT Security Agency, and adherence to CVSS.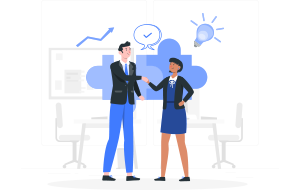 Trusted by Global Leaders
Ameyo has established itself as a market leader as a contact center software provider. It is trusted by 2,000+ brands across 60+ countries for its highly reliable and secure solution. Marquee brands like HDFC ERGO, BankBazaar, Jordan Ahli Bank, Gulf African Bank, Qatar Islamic Bank, Dalex Finance, have placed their trust in Ameyo's wide range of products.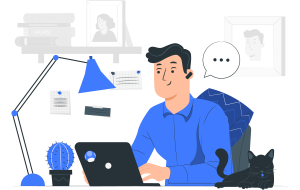 Remote Solutions for Banking Industry
Ameyo's banking contact center software allows the agents to work from anywhere with ease. Streamline banking processes like loans, customer relationships, sending payment reminders, etc. while working remotely. Ameyo's robust solution allows the banks and FIs to battle security threats and establish centralized control over banking operations.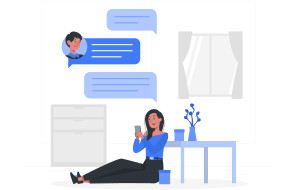 All-in-one Suite for Omnichannel Interactions
For Banks and FIs, creating an omnichannel customer experience for banks becomes more important than any other industry. Ameyo's omnichannel contact center software for banking ensures that the customer journey is streamlined across touchpoints of call, chat, email, social media, video chat, bot, etc. Drive contextual interactions across customers' preferred channels.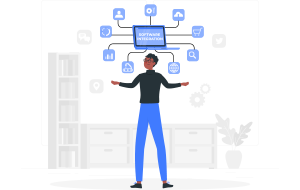 Seamless CRM Integrations
For a seamless customer journey, ensure that all your departments are in sync in real-time. Ameyo's customer service software for the banking industry can be easily integrated with a third-party or in-house CRM application that allows different departments in banks to map customer information within the CRM in real-time. This eliminates the need for toggling between tabs because it allows access to information in a unified interface.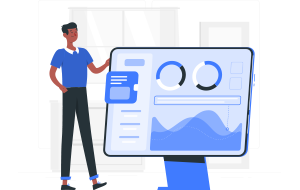 Comprehensive Reporting & Monitoring Capabilities
Ameyo's call center software for Banks is backed by robust reporting & monitoring capabilities that allow the supervisors to keep track of each interaction, queue, and campaign in real-time. Supervisors and managers can assess agents' productivity and make well-informed decisions that are guided by real-time data. Additionally, reports can be scheduled to analyze specific business metrics like average call handling time, call quality standards, CSAT score to further strategize business operations.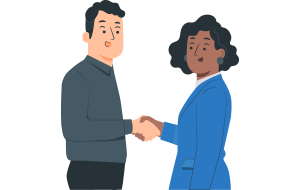 Relationship Manager (RM) Solution
Empower your Relationship Managers with a unique solution that is crafted to help them resolve complaints and queries raised by their mapped customers. Ameyo's RM solution offers omnichannel connectivity with the customers, along with built-in business KPI (product sale and revenue) and operational KPI (connects).
The Story Behind Success of 3 BPOs
Offer Seamless Banking Experience to your Customers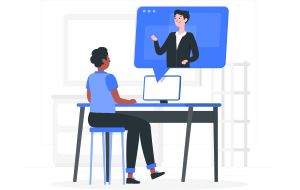 Be Where Your Customers Are
Let your customers reach you via their preferred channels. Customers' choice depends on the superiority of your communication system, the more they find it seamless to communicate with their banks, the happier they are. Ensure that they receive appropriate information across touchpoints – call, chat, email, video chat, voice bot, chatbot, social media, etc.
Map the end-to-end customer journey and understand customer behavior by driving contextual interactions. Analyzing customer behavior allows you to strategize and prepare for future actions.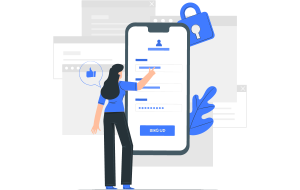 Provide a Secure Banking Experience
Maintain and store customer data in a secure manner to avoid protocol breach and provide access to only authorized personnel. Customers need to be assured of data security and privacy. With robust contact center software, maintain customer privacy with number masking capabilities. It empowers you to anonymize customer information for agents at all levels.
You can hide customer information from reports and dashboards at supervisors, and admin levels to ensure maximum data protection. Once the number masking is enabled, the lead leakage can be prevented effectively.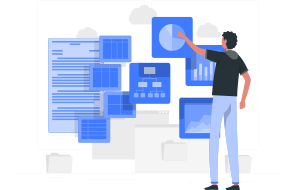 Easily Store Customer Data
While providing a secure banking environment is important, also ensure that all call logs are saved in your database with a Voice Logger Archiver. Meet compliance regulations by maintaining call records for future reference as well as training and improvement purposes. Recorded calls and interactions can be used to resolve a dispute or discrepancy with the customers.
This data is encrypted to ensure only authorized personnel have access to voice logs. Save your data in multiple formats to enable compliance with huge storage capacity.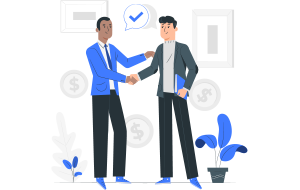 Convert Each Interaction Into A Customer
With an intelligent routing solution, ensure that each customer lands in the right department and finds the solution for their queries instantly. Delivering a personalized experience based on the caller's IVR inputs, past interactions, purchase behavior, increases the conversion rate significantly. When each agent is responding to queries using their expertise, the first call resolution rate increases and it thus increases customer satisfaction rate.
Easily choose from various routing algorithms like skill-based routing, customer persona-based routing, behavioral or transaction-based routing, preferred agent routing, and emergency call routing.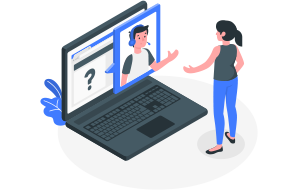 Help Customers Help Themselves
A self-service customer portal helps the customers find answers to their queries instantly, without having to rely on a contact center agent. Let the customers make payments, apply for loans, retrieve information about different policies using the customer portal. Provide them the flexibility to raise a ticket, check its status, and follow up on previous interactions with ease.
Leverage the power of AI-driven bot interactions to help the customers find answers to their first-level queries without the need for human intervention.
Want a secure and contact center that's remote friendly?
Features That Will Up Your CX Game

Unified Agent Desktop

Data Security

Omnichannel Capabilities

Self-service Portal

IVR System

Intelligent Routing

Ticket Prioritization

Lead Management

CRM Integrations

Reporting & Dashboards

Auto Dialer

Number Masking

Click-to-dial

SLA Management

Sentiment Analysis

Call Recordings

Inbound & Outbound Calling

Live Monitoring

Callback Management

Call Quality Monitoring
CUSTOMER SUCCESS STORY
"Ameyo contact center solution helped us boost our lead conversion rate from 25% to 60%"
Joe Jackson
Director – Business Operations, Dalex Finance
Ameyo empowered Awash Bank with an end-to-end system
Ameyo empowered us with an end-to-end system that was easy to use. Furthermore, we were delighted with the capability of the solution to match to our specific business processes and enhance our customer experience
Yohannes Tsegaye
Director, Customer Experience Directorate | Awash Bank
Ameyo is a feature-rich solution with several integration capabilities
We have been using Ameyo to handle our calling operations and the journey has been really good so far. It is a feature-rich solution with several integration capabilities, which truly makes Ameyo our first-ever choice in contact center solutions space. What further aligns Ameyo with us is our shared vision of expanding in the Middle East region and I am sure Ameyo will help HalaSat in the mission.
AlHashem
Contact Center Manager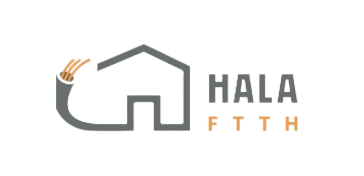 We are really pleased to use Ameyo's service, especially the salient feature of VoiceBot
We are really pleased to use Ameyo's service, especially the salient feature of VoiceBot which is enabling Human Line Conversation. Our customers interact with Ameyo's VoiceBot by perceiving it as a Liveperson, so they respond in a similar way. Moreover, we can able to achieve a 40% cost saving on operational costs due to automated calls.
Thanks a lot for the Wonderful Product.
Special Thanks to the team for patiently handling our request & delivering beyond expectations.
Kumar Konar
Collection Head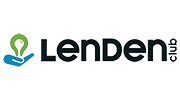 Ameyo helped Gulf African Bank make their business more efficient and profitable by offering them unique solution
At GAB we have had the pleasure to use the system for about 2 years now. Overall, it has been able to meet the desired expectations that we had as well as improved our quality of service.
Phidelis Mwarenge
Contact Center Team Leader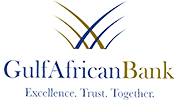 Metro Edge Technologies increases its productivity by 60%
Ameyo's Remote Contact Center Solution has helped us increase our productivity by 60%. It is a very effective solution that helps our agents
Kingsley Bennett
CEO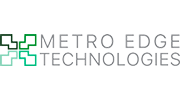 Khan Bank chooses Ameyo because of its highly efficient, flexible, and secure solution
The implementation scale was huge with lot of complexity. It was a major task for us to comply with security requirements and other business requirements. The project team worked effortlessly, satisfying all the requirements.
Bilegt Tumurkhuyag
CX Senior Specialist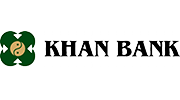 <
>
The Ameyo Advantage
Leader in Customer Experience & Contact Center Solutions
Honorable Mention in Gartner Magic Quadrant for 3 Years
Awarded Frost & Sullivan Asia Pacific CCI Leadership Award
Deloitte Technology Fast 500 ASIA PACIFIC, 2014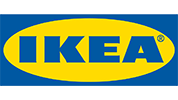 ---
Take your Customer Experience to the Next level with
Ameyo's Customer Engagement Platform
Frequently Asked Questions