Leading Call Center Software Provider in Kenya

Trusted by 2000+ growing businesses

Seamless integration with any CRM

PCI-DSS Compliant ISO 27001 Certified
Trusted by 2000+ Enterprises in 60+ Countries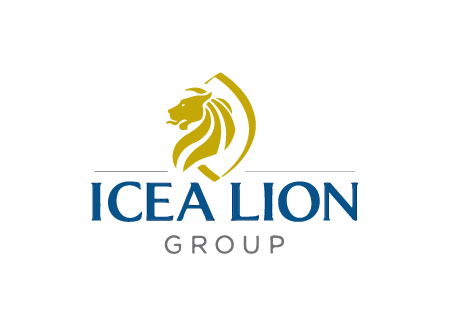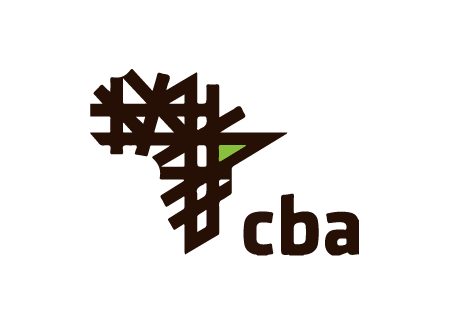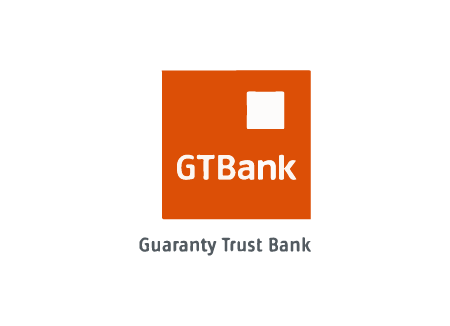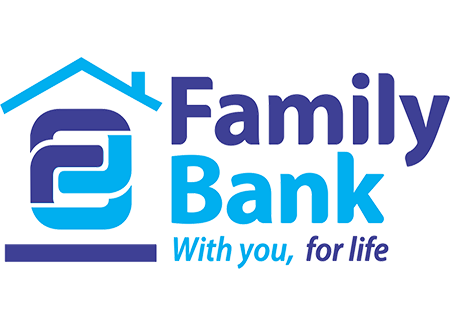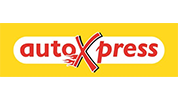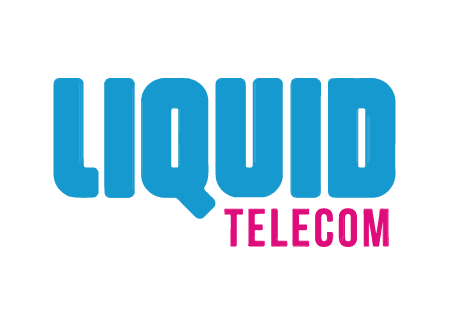 Understanding Call Center
Companies in the business of customer service and support are with acquainted with a call center software. After all, a contact center software is the first touchpoint for the customers to connect with the company. If the brand fails to manage these customers well, it can backfire terribly. So, a call center solution is the means to achieve customer service goals.
Call Center Setup Management - The Deployment Models
Based on your requirements and the phase of your business, you can decide upon the most suitable call center deployment model. When the organization is in bootstrap mode with financial constraints, cloud call center might be a better option. On the contrary, in case of mid-size or large enterprises, on-premise solution might work better.

On-Premise Call Center Software
An on-premise call center deployment means that all the hardware, servers, etc. are installed on the premise of the organization. This is a great option for businesses where as part of the compliance they need to have data servers on their territory. Additionally, this requires a higher capital investment. However, the systems are reliable and scalable as your business grows.

Cloud Call Center Software
The cloud call center is hosted over the internet and is a great option for setting up a remote contact center. The flexibility, scalability, ease of use, and faster deployment are some of the advantages that pull startups and mid-sized businesses towards this option. A cloud-based contact center with its security and disaster recovery features also works well for business continuity while the subscription-based payment model is always an attractive option.
Call Centre Software
Whether a business opts for an on-premise call center setup or goes for a cloud solution depends on the lifecycle of the organization. If the business is still in a nascent stage with the cost being an important consideration then the obvious choice is cloud call center software. Whereas, if the business is well established and aware of their needs, they might choose to go ahead with an on-premise solution. Either way, the bottom line is to go for a solution that fits your business needs.
When Do You Need a Call Centre Software
Having a contact center software for your business calls for some investment. So, its better to be sure you actually need one before making that call. Following are some of the questions that will help you answer the need part.
Is your call volume high compared to the number of agents?
Is monitoring your call operations important for your business?
Do you have in-house third-party systems that need to be integrated?
Is conversion rate an important metric for your business?
Do you need to follow any compliance and regulatory requirements?
SLA management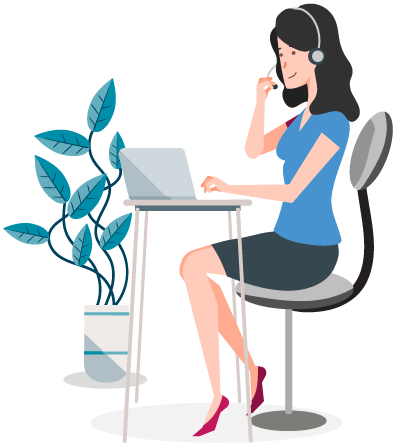 The Right Contact Centre Solution For Your Business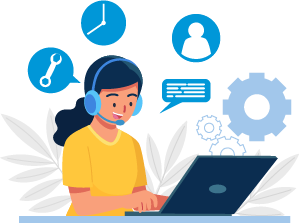 Contact Centre Software for BPOs
BPOs have seen an exemplary revolution in Kenya. With so much competition around customer experience, most BPOs are adopting a digital-first approach. It's time that BPOs start to redefine their customer engagement strategy with a robust contact centre software that ensures:
Effective lead management
Omnichannel communication
Improved call connect rates
Improved first call resolution rates
A comprehensive reporting & monitoring functionality
CTI integration capabilities
With these effective features, BPOs can automate the calling process, reach out to customers for installment reminders, ensure a higher level of customer satisfaction, and increase business productivity by manifold.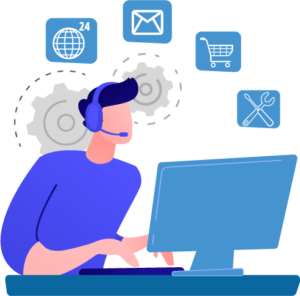 Contact Centre Software for E-commerce
The E-commerce industry is one where the delivery of exceptional customer service matters the most. They need to provide superior service levels across multiple channels and can't afford to miss even a single customer call. Adapting the best practices of customer experience management to create everlasting customer experiences is something that every e-commerce company is looking to achieve.
A flexible contact centre solution that provides the following makes the best fit for any e-commerce business in Kenya:
Ease of scalability
Omnichannel communication
Enhanced agent productivity
Seamless CX across touchpoints
Higher data security
Flexible mode of deployment
Let your customers reach out to you via their preferred channels with a cloud-based contact centre solution. Ensure that the agents are well equipped with the tools that they need to resolve customer queries without any delay and the customers are delighted when they do business with you.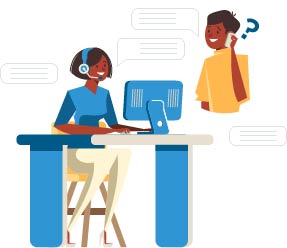 Contact Centre Software for BFSIs
In the BFSI sector, dealing with sensitive customer data and ensuring high data security becomes the primary concern in addition to delivering a superior customer experience. While Banks and other Financial Institutions are evolving each day, the requirement for sophisticated contact centre software emerges, which stores, analyzes, and processes the data in a cost-effective manner.
Private cloud makes a compelling case for BFSIs to ensure data security with other additional capabilities like:
Streamlining collections
Improving digital sales
Offering superior customer service
An effective cloud contact centre solution makes it easy for banks and FIs to reach out to customers across various touch points seamlessly. Automatically send the notification alerts for payment reminders using chat channels like WhatsApp and deliver a differentiated customer experience that sells.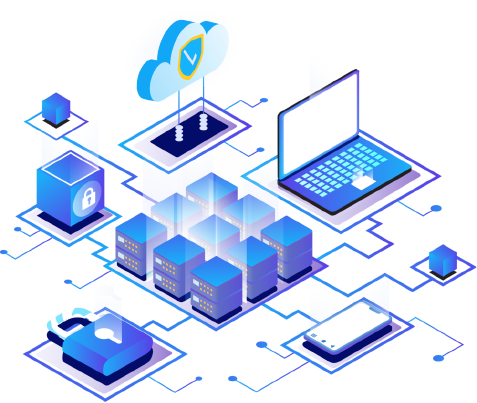 Contact Centre Software for Telecommunications
The telecom industry, amongst all other industries, faces higher competition leading to higher customer expectations. What it needs is to deliver an exceptional and drastically improved level of customer experience. Because it is only with the customer support system, companies can stand apart from the competition and turn customers into public advocates. Or else, customers will switch to the competitors leading to churn and reduced revenues.
A contact centre software that supports your business with:
Higher call connect rates
Improved agents' efficiency
Effective monitoring
Arm your agents with the right solution that enhances their productivity and ensures a higher customer satisfaction rate. Features like self-service IVR, intelligent routing algorithm, automated dialer, CRM integration, click-to-call, comprehensive reporting functionality, make a cloud contact centre the perfect fit for telecom businesses.
Ameyo - The Complete Customer Engagement Platform
Ameyo, a leading call centre software provider in Kenya is helping businesses take their engagements to the next level. With state of the art technology, intelligent outbound and inbound capabilities it powers business growth. Do away with multiple vendor management with a one-stop solution for all your call center needs. At the same time ensure smooth customer experience in addition to reducing operational complexities for effortless management.

Remote Contact Center
Work from home solution for remote agents

Mobile Call Center
Full-stack contact center capabilities on mobile

Ticketing System
Convert every interaction into a ticket

Cloud-based Contact Center
Scalable and flexible contact solution

Helpdesk Software
Intuitive and powerful helpdesk system

Debt Collection Software
Automate your debt recovery

Artificially Intelligent Bots
Conversational bots for virtual assistance

Call Center Solution
Omnichannel call center solution

Customer Service Software
Deliver a delightful customer service experience

Customer Support System
For first contact resolution
Upgrade your Legacy PBX System to the Modern Contact Center Software
Benefits of Call Centre Software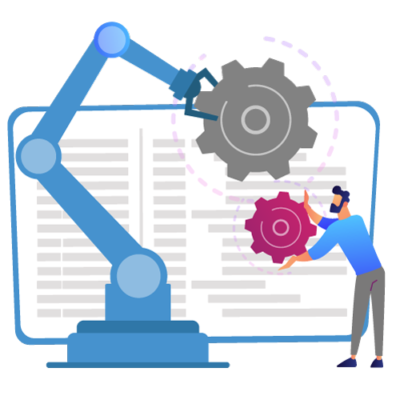 Automating Operations
Doing everything manually – from storing the data in excel sheet to manually punching in the numbers or having a separate receptionist sitting to route the calls to the right department is not just tedious but is a waste of time. A call centre software eliminates all this and automates the process to fill in any gaps and basically optimize your call center operations.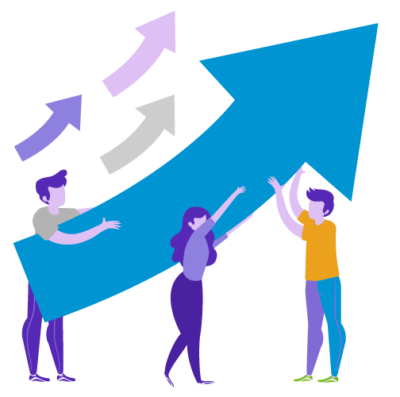 Increased Agent Productivity
Call center agents are busy people with a lot to do on a daily basis. Having a call center solution empowers the agents with the right tools to efficiently manage the incoming calls along with making outbound calls. This technology stack will give a boost to agent productivity and efficiency.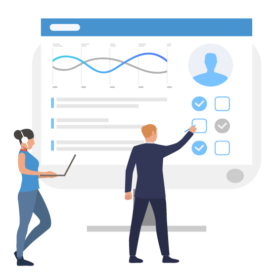 Supervisor Monitoring
The job of a supervisor is to know what is going on in her/his call center. A call center software that provides them with call quality monitoring options such as barging, whisper, snoop, conferencing, or transfer allows them to keep tabs on the conversation quality.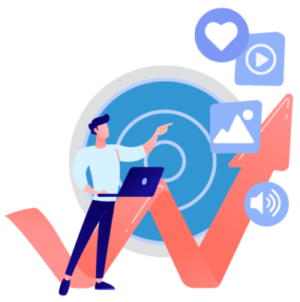 Increased ROI
Once the agent productivity and operational efficiency improves, it will have a positive impact on the cost. Since the complete contact center software along with Dialers, ACD and IVR automate the calling process to free up the agents to do more urgent queries rather than doing the mundane activities repeatedly.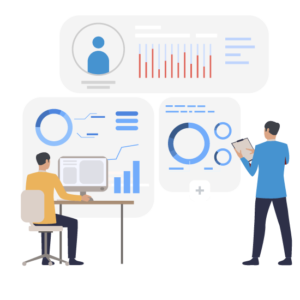 Monitoring and Reporting
With a call center monitoring software, managers and supervisors can keep track of operations along with making informed decisions about future strategic plans with the help of reports and dashboards. This piece comprises of but is not limited to live monitoring, report generation, campaign allotment among others.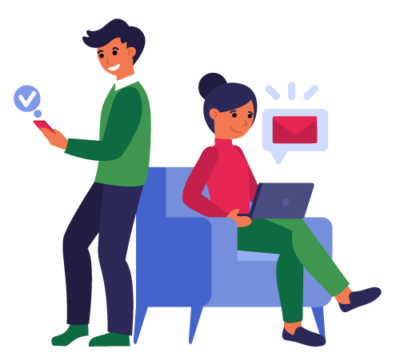 Delightful Customer Experience
Customers are happy when they are attended to properly and their problems are solved quickly. With a knowledge base and CTI integration, the agents have all the relevant information to have an effective conversation with the customer. Not just that, having in-context conversations further eliminates the need for the customer to repeat themselves.
Zero-Code Guide To Smoothen Telephony Integration With Your CRM
Contact Centre Features For Your Business

ACD

IVR System

Unified Agent Desktop

CTI Integration

Omnichannel Capabilities

Auto Dialer

Reporting & Dashboards

Real-time Monitoring

Click-to-call

Single View of Customer

Bot Interactions

Number Masking

Ticketing System

Lead Management System

Customer Portal
Building a Modern Contact Centre
Going the Omnichannel Way - Be There Where Your Customers Are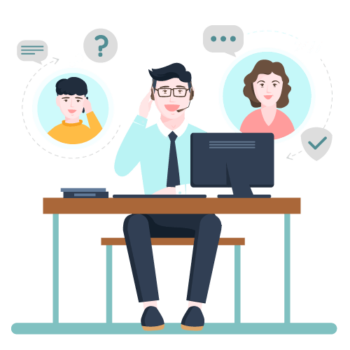 Voice
One of the most common modes of communication. Customers have been seeking help over a call for the longest time. After all, it is easy, fast, and sometimes the most effective way to get your problem resolved. Moreover, not everyone is fond of technology and prefer to talk directly with a live agent than a machine.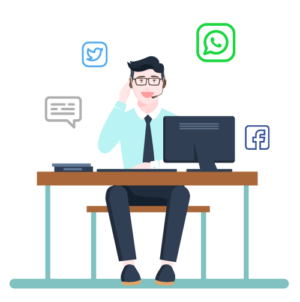 Social Media
Facebook, Twitter, WhatsApp, LinkedIn, LINE, or Viber – people are using one or the other social media platform and rightly so. After all, most of these platforms are public that is, the customers can put additional pressure on the brand to resolve their issues quickly. On the brand's part, social media is a good way to up their customer service support and even answer a common frequency on a public platform for everyone's use.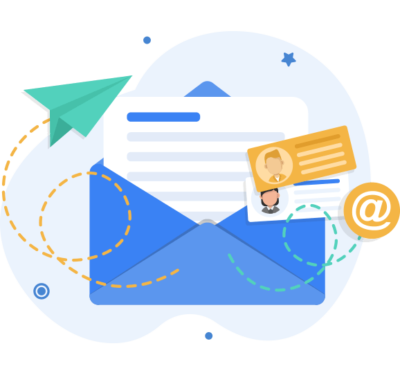 Email
This passive mode of communication is most useful in situations that require a detailed answer of having multiple steps to be followed. In addition to that, email is a wonderful medium when proof of communication needs to be maintained. Since the agents can also customize the email templates this adds a personal touch to the emails as well.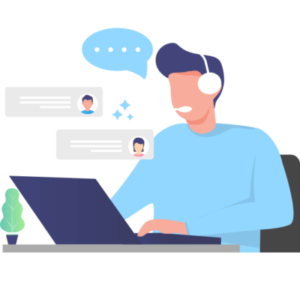 Chat
Be proactive with your customer service with live chat software. This is a good medium to provide real-time answers to customers. At the same time, since it's a written mode of communication, both the agents and the customers have a transcript to refer to in case of a discrepancy.
Ameyo empowered Awash Bank with an end-to-end system
Ameyo empowered us with an end-to-end system that was easy to use. Furthermore, we were delighted with the capability of the solution to match to our specific business processes and enhance our customer experience
Yohannes Tsegaye
Director, Customer Experience Directorate | Awash Bank
Ameyo is a feature-rich solution with several integration capabilities
We have been using Ameyo to handle our calling operations and the journey has been really good so far. It is a feature-rich solution with several integration capabilities, which truly makes Ameyo our first-ever choice in contact center solutions space. What further aligns Ameyo with us is our shared vision of expanding in the Middle East region and I am sure Ameyo will help HalaSat in the mission.
AlHashem
Contact Center Manager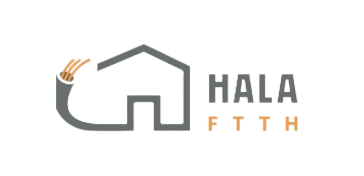 We are really pleased to use Ameyo's service, especially the salient feature of VoiceBot
We are really pleased to use Ameyo's service, especially the salient feature of VoiceBot which is enabling Human Line Conversation. Our customers interact with Ameyo's VoiceBot by perceiving it as a Liveperson, so they respond in a similar way. Moreover, we can able to achieve a 40% cost saving on operational costs due to automated calls.
Thanks a lot for the Wonderful Product.
Special Thanks to the team for patiently handling our request & delivering beyond expectations.
Kumar Konar
Collection Head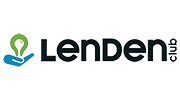 Ameyo helped Gulf African Bank make their business more efficient and profitable by offering them unique solution
At GAB we have had the pleasure to use the system for about 2 years now. Overall, it has been able to meet the desired expectations that we had as well as improved our quality of service.
Phidelis Mwarenge
Contact Center Team Leader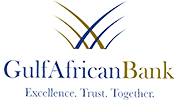 Metro Edge Technologies increases its productivity by 60%
Ameyo's Remote Contact Center Solution has helped us increase our productivity by 60%. It is a very effective solution that helps our agents
Kingsley Bennett
CEO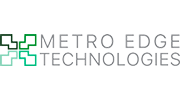 Khan Bank chooses Ameyo because of its highly efficient, flexible, and secure solution
The implementation scale was huge with lot of complexity. It was a major task for us to comply with security requirements and other business requirements. The project team worked effortlessly, satisfying all the requirements.
Bilegt Tumurkhuyag
CX Senior Specialist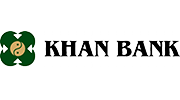 <
>




Sankar Rao A.
Director - Products
Ameyo software is being used as a CTI for Ola customer and partner support. The software has met the expectation of Ola and we were able to extend it to meet Ola's unique requirements.





Shivam M.
Sr Network Engineer
Our connectivity increased with retry time and campaign settings.Working with AMEYO has a great experience mostly in terms of Customer support on any issues identified. Ameyo is economical. Its flexibility with interacting different CRM and it will keep stable.





Ehab M.
Head of Electronic Banking
Easy to use and customize application with excellent support team





Mitesh S.
System Support Engineer
I like this software because of the capability to handle large numbers of call flows. I like the efficiency of this software like how it works and gave us the option to supervise the agents activity on a real time basis and the proper reports which helps alot to conclude many things.
The Ameyo Advantage
Leader in Customer Experience & Contact Center Solutions
Honorable Mention in Gartner Magic Quadrant for 3 Years
Awarded Frost & Sullivan Asia Pacific CCI Leadership Award
Deloitte Technology Fast 500 ASIA PACIFIC, 2014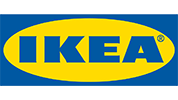 ---
Take your Customer Experience to the Next level with
Ameyo's Customer Engagement Platform