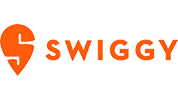 What is a Helpdesk?
A Helpdesk or service desk is a one-stop point of contact that provides centralized information and support management service to handle a company's internal or external queries. A helpdesk software solution enables the companies to resolve customer grievances faster and efficiently by simply automating the complaint resolution process with the ticket management system.
History of Helpdesk Management System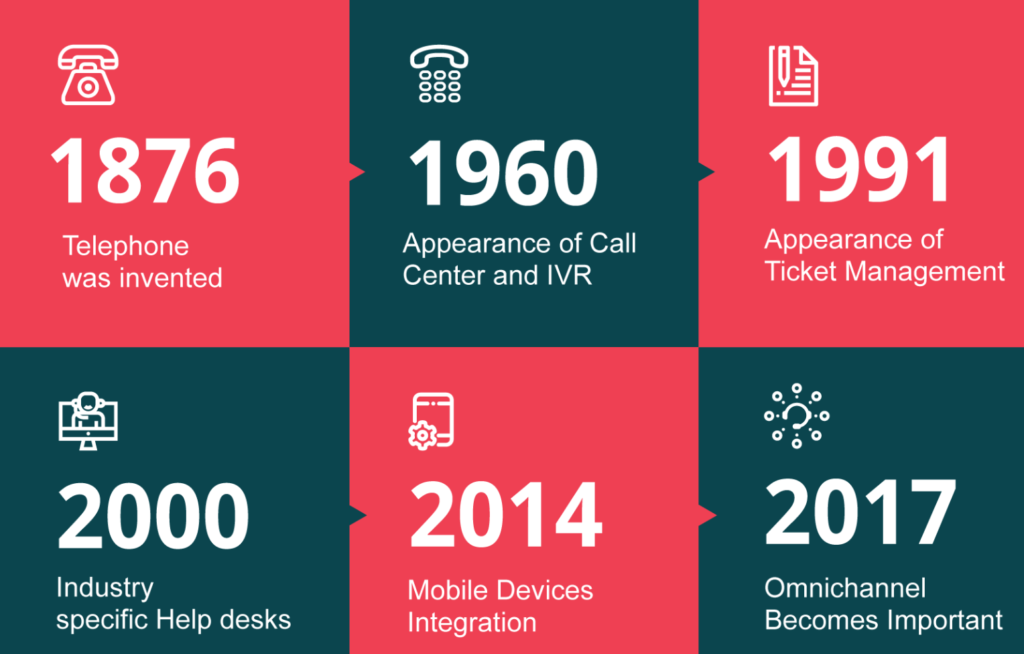 Types of Helpdesk
There can be different ways of categorizing the helpdesk system available in the market. For example, by their deployment, the size of the business, and the customer support function. Helpdesk software types are generally classified today by their deployment, the business size of the target users, and source code accessibility.

Web Helpdesk
This refers to cloud-hosted or software-as-a-service (SaaS) wherein the company can rent the solution on a subscription basis thus saving on the cost as well as it's easier to scale up.

On-premise Helpdesk
When the company owns and hosts the system and has complete control over the helpdesk and is solely responsible for its maintenance and functioning

Enterprise Helpdesk
Enterprise helpdesk doesn't just have the standard helpdesk features but goes beyond addressing customer queries at faster resolution rates as it also includes features improving overall company efficiency.

Open Source Helpdesk
With an open-source helpdesk, the developers do not need user licenses or permissions to access the source codes. This reduces the dependencies and makes it easier to modify and enhance.
Why is Helpdesk Software Important?
Get the "help" you need to ensure no or minimal downtime. Whether it is the customer or the employees, no one appreciates when the system fails and the complaints are put on hold. Having a helpdesk system leaves a positive impact on multiple facets such as an improvement in customer satisfaction, increased agent productivity, and some of the operational/business benefits.
Customer Satisfaction
Customers want their query to resolve quickly and with minimal effort. Delight your customers by ensuring First contact resolution (FCR). Keep the customers informed by sending out timely updates about the status of their complaint. Moreover, make it easier for the customers to reach out for support via the channel of their preference. A helpdesk ticketing system creates a ticket for every customer interaction irrespective of the platform through which it originates.
Agent Productivity
Automating the repetitive task to help the agents to do more complex yet fulfilling work. Using the knowledge base, the agents can access a repository of information to help them solve the customer complaints effectively. Also, having a unified interface will enable the support executives to get a 360-degree view of the customer. Thus, enabling them to serve the customers better.
Business Operations
Streamline the operation to meet the SLAs and prioritize certain actions when required. Empowering the supervisor with intuitive graphs and data points to effectively monitor the functioning of the contact center. The supervisor gets to have a bird's eye view of the operations and based on that data, can make informed decisions.
IT Helpdesk
IT Helpdesk is a single (sometimes multiple) points of contact within the organization to cater to internal technical queries. This could also be a department in the organization which handles technical queries of the users. In the case of larger organizations, there are multiple levels to address the complaints. The L1 queries can be resolved using an FAQ repository.
Helpdesk for Ticket Management
Using a helpdesk ticketing system to create a ticket for every customer interactions and then, assigning, transferring and merging them for faster resolution. Prioritize the tickets with smart ticketing to expedite action based on the severity of the problem, duration since the ticket is pending or the availability of the customer. Whether it is an internal complaint or from an external customer, never lose out on an opportunity to resolve the query up to the satisfaction of the complainant.

Omnichannel Customer Service
Using multiple channels to solve the customer queries to meet them where they are. A good ticketing software supports different channels and will create tickets for all possible interactions - social posts, email, direct messages, etc.

No Missed Tickets
Creating a ticket for every interaction to make sure the agent does not miss out on any customer query. There should be no unattended interaction. This will also ensure proper monitoring by the manager.

Scalability
Rather than spending time and money on hiring and training the workforce, it is better to go for a smart ticketing software which makes it easier to create, sort, assign tickets to free up the existing, more experienced agents to deal with high-level work. Thus, contributing to business growth and improving customer support function.

Prioritizing Tickets
The key to an automated helpdesk support solution is its ability to distinguish high priority queries/complaints from the mundane ones. Based on the urgency, the said tickets can be prioritized to ensure faster action.

Skill-based Routing
Rather than spending time and money on hiring and training the workforce, it is better to go for a smart ticketing software which makes it easier to create, sort, assign tickets to free up the existing, more experienced agents to deal with high-level work. Thus, contributing to business growth and improving customer support function.
Helpdesk Metrics and KPIs
To deliver a world-class customer support, you need to be aware of the right metrics to follow and analyze. There might be thousands of such metrics available in the market but that doesn't mean that one needs to adhere to all of them. Figure out the metrics and KPIs most relevant to your business and monitor them regularly to track the health of your contact center and to plan out future strategies.
Let the customer contact you on the channel of their choice. Forcing them to adapt to a channel they are not comfortable with, will only backfire. We are entering into the age of digital natives. In the present times, the customers do not want to be bind by the company's in-competencies to provide an omnichannel customer support. The best way to make the customers happy is to make it easier for them to reach you.
"Companies with extremely strong omnichannel customer engagement retain on average 89% of their customers, compared to 33% for companies with weak omnichannel customer engagement."

– Aberdeen Group
How to Choose the right Helpdesk software?
Deploying a helpdesk requires commitment and not just in terms of the finances but on the part of the workforce as well. There are multiple things the company needs to keep in mind while comparing help desk software solution. In its study, "Critical Capabilities for the CRM Customer Engagement Center", Gartner has identified the key capabilities that a good Helpdesk for Customer Engagement Center must have.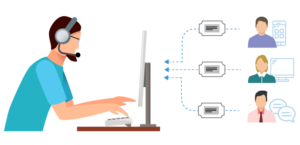 Case Management
It encompasses a lot of actions. From creating a ticket, assigning it to merge and closing it. A CEC helpdesk solution needs to be efficient in dealing with all these functions. Moreover, whatever tickets/ cases are being created should be able to be communicated to all the relevant people in a secure manner. Since the case needs to be securely distributed across the channels, proper authentications and permissions should be set up. The client's database will be underlying the CRM which holds all the customer data. It is imperative that the helpdesk solution has security features such as data masking or locking to enable co-working but in a secure environment.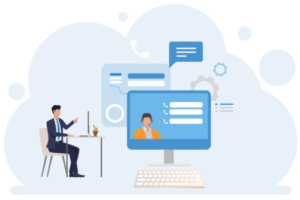 Knowledge Management
Having knowledge management solves the dual purpose. The organization has a cost-effective option for customer service and the customers get to be in charge and feel empowered. Knowledge management is one of the integral assets of a customer-centric organization. It holds information about the best practices and other operational processes. Knowledge management helps to deliver an accurate and consistent message across all the engagement channels.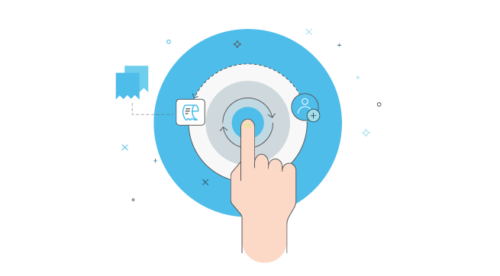 Integration
Companies are going digital and having the right integrations provide the added advantage. Integration means the ability to manage increasing endpoints, patterns, deployment models, users. Choosing the right integration can be a tough task as it depends on a number of factors such as business requirements, developer skills, budget, integration capabilities among a few. The traditional approaches to integration were effective but are not suitable for modern-day requirements. Today, the light-weight, more responsive approaches are becoming more popular.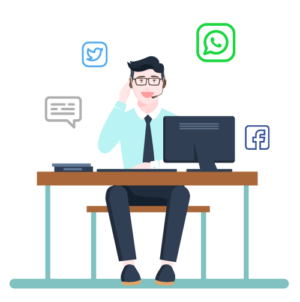 Digital Engagement Channels
The world is moving towards digitization. Email management, live chat, virtual customer assistants, conversational interfaces and co-browsing are some of the most commonly used customer engagement channels today. But, they are only effective when they are seamlessly integrated to ensure a consistent customer experience. Give customers the freedom to use the channel of their choice and at their preferred time.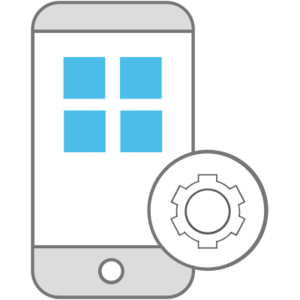 Mobile Support
Desktops have been outnumbered by the ever-powerful smartphones. In the current landscape, organizations require customer service applications that enhance self-service and customer experience. The mobile browser, mobile web, and mobile app are some of the ways of presenting mobile customer interaction.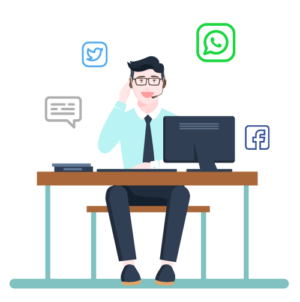 Social Media Engagement Management
The capability to allow the organizations to go beyond tracking the social media mentions and actually engage with the customers. It consists of four functions – External community software, Social analytics for customer service, Social media engagement and Internal community software. All these allow the customers to rate and review the services and help the organizations to monitor and respond to customers on social media.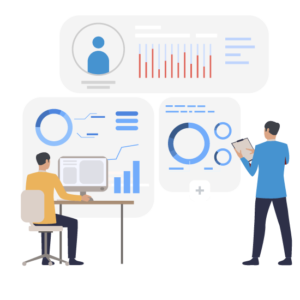 Predictive Customer Analytics
According to Gartner, it is the ability to estimate or model the potential aspects of a relationship. Predictive analytics is used to describe a data mining approach with four attributes namely, emphasis on prediction (rather than description, classification or clustering), rapid time to insight (measured in hours or days), emphasis on the business relevance of the resulting insights, increasing emphasis on ease of use (making the tools accessible to non-technical users).
Ameyo empowered Awash Bank with an end-to-end system
Ameyo empowered us with an end-to-end system that was easy to use. Furthermore, we were delighted with the capability of the solution to match to our specific business processes and enhance our customer experience
Yohannes Tsegaye
Director, Customer Experience Directorate | Awash Bank
Ameyo is a feature-rich solution with several integration capabilities
We have been using Ameyo to handle our calling operations and the journey has been really good so far. It is a feature-rich solution with several integration capabilities, which truly makes Ameyo our first-ever choice in contact center solutions space. What further aligns Ameyo with us is our shared vision of expanding in the Middle East region and I am sure Ameyo will help HalaSat in the mission.
AlHashem
Contact Center Manager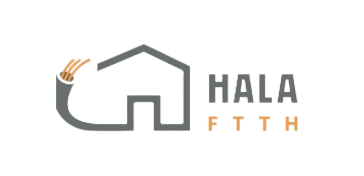 We are really pleased to use Ameyo's service, especially the salient feature of VoiceBot
We are really pleased to use Ameyo's service, especially the salient feature of VoiceBot which is enabling Human Line Conversation. Our customers interact with Ameyo's VoiceBot by perceiving it as a Liveperson, so they respond in a similar way. Moreover, we can able to achieve a 40% cost saving on operational costs due to automated calls.
Thanks a lot for the Wonderful Product.
Special Thanks to the team for patiently handling our request & delivering beyond expectations.
Kumar Konar
Collection Head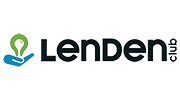 Ameyo helped Gulf African Bank make their business more efficient and profitable by offering them unique solution
At GAB we have had the pleasure to use the system for about 2 years now. Overall, it has been able to meet the desired expectations that we had as well as improved our quality of service.
Phidelis Mwarenge
Contact Center Team Leader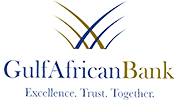 Metro Edge Technologies increases its productivity by 60%
Ameyo's Remote Contact Center Solution has helped us increase our productivity by 60%. It is a very effective solution that helps our agents
Kingsley Bennett
CEO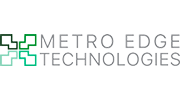 Khan Bank chooses Ameyo because of its highly efficient, flexible, and secure solution
The implementation scale was huge with lot of complexity. It was a major task for us to comply with security requirements and other business requirements. The project team worked effortlessly, satisfying all the requirements.
Bilegt Tumurkhuyag
CX Senior Specialist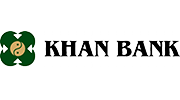 <
>