In the recent times, organizations have truly realized the importance of providing exemplary customer experience to shape their brand's image. Customer experience has gained a bombarding attention and the reason is obvious. As organizations are looking to conquer the competition, it is  more than necessary for them to put customer at the center. Thus to improve the overall customer experience, it is quite important to optimize your business process and functions as per customers.

To establish an army of loyal customers, you need to serve them right and that too proactively. A single negative experience may lead to worst nightmares of customer loyalty and destroy your brand's image if not resolved timely. Let us quickly understand the relation between customer and organization linked via customer experience: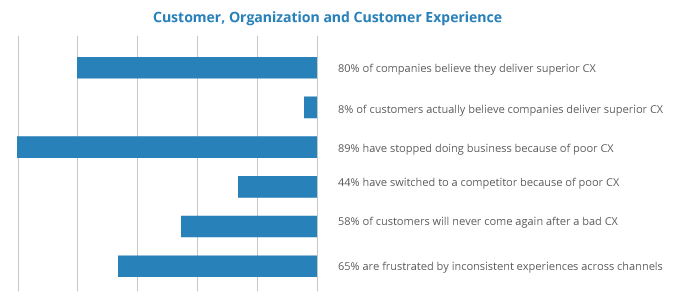 To rescue your customers from terrible experiences, we have prepared a list of important tools that aid in providing amazing customer journeys. These tools will not only help you deliver seamless experience to your customers but will also help to turn them into brand advocates. Let's dive in:
Ticketing tool: Managing customer complaints and queries through an excel sheet or a manual process might be a very redundant process. It is time taking and also results in poor efficiency of customer support agents as they are always occupied in updating customer information. With the help of a ticketing tool organizations can enhance their resolution rate with a wide range of actions such as issue submission, tracking, retrieval and knowledge resource base sharing in order to ensure seamless operations. With ticketing system customer service departments can offer 24*7 support to customers. The ticketing system software automates the entire process of raising a service request and increases the transparency through live support and high responsiveness rate. Thus, the true benefits of providing on time resolution can be only ripped out with an effective ticketing tool. Ameyo Care is one of the ticketing tool that helps in providing services at unparalleled cost. It offers quick resolution of issues by offering multi-channel support via online query submission, chat, email or phone. Additionally, the issue resolution process follows Time-based Automatic Escalation instead of multiple point of contact escalation (that is one of the industry pain-point) to ensure smooth operations and customer satisfaction.
Live Chat: Quality customer service experience plays a crucial role in determining the authenticity of a business. Customers want everything on time and expect consistency in the service level. Live chat is a quick and easy way to contact customer support of any particular organization. Research have shown that "68% of customers engage in live chat and 63% prefer getting back to a website with live chat for repeat purchase." Live chat is one of the successful tools for organizations thriving towards excellence and is considered as the best medium to upsell and cross sell while minimizing the operational cost. Also, with the help of live chat tool agents can have multiple chat sessions which minimizes their idle time. One of the best solution available in the market is Ameyo chat that enables real-­time interaction between agents and customers. The customer can request for a chat session and the agents can automatically retrieve information from a knowledge base to quickly respond to customer inquiries.
Mobile App Support: With customers going mobile, it is essential for organizations to service customers on their preferred channel of interaction. Support on mobile app is another successful way to improve operational efficiency. Mobile apps are playing important role in consumers life and is one of the default medium for accessing internet. Research shows that, "90% of smartphone users use apps, which is close to 158 million as of today." Mobile apps can help in providing customer service on  a real-time basis. The app-only trend is captivating the realm of customer service and has made it critical for organizations to provide mobile friendly support. Thus, service on app has changed the way businesses are encompassing the user's perceptions and feelings before, during and after their interaction.
Social Media Support: Omnichannel support is the need of hour and being present on different channels of interaction is becoming the USP of many organizations. Social media has provided organization with the power to voice their opinions and is one of the best place to share experiences. It is also considered as best platform to build brand image and customer rapport. An effective social support tool has the capability of monitoring social channels for complaints and with the available intelligence it can directly convert texts into query tickets