There is a profound shift in the way businesses engage with their customers today. Gone are the days when enterprises only focused on delivering a given product or service. It is 2017, and customer engagement is the foremost priority of every business entity. Customer engagement marketing strategy entails the nurturing of communication between patrons and organizations, whether it is via email, chat, social media, mobile, contact center communication etc.

Below are some relevant industry statistics that indicate why companies need to develop sound customer engagement ideas-
It is 6 times more expensive to acquire new customers than engage with existing ones
The probability of selling to an existing customer is 14 times higher than the probability of selling to a new customer
A satisfied customer is 73% more likely to recommend a brand to others
It is 62% likely that global consumers may stop doing business with an organization as a result of poor customer service experience
An overall analysis of the above stats demonstrates that keeping the existing customer base satisfied and happy translates into new opportunities. And this can be only achieved through a well conceived customer engagement plan. So, without further ado, we bring to you 5 creative customer engagement ideas that will give your business a competitive edge:
1. Develop Value Driven Content For The Existing Customers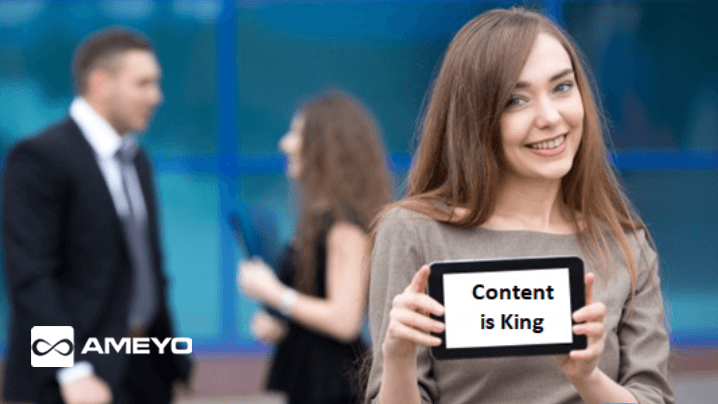 Valuable content is the best way to turn new visitors into customers. Identifying the interests and pain points of your targeted group, thereby, providing relevant information around that paves way for opportunity creation. However, content strategy is not just limited to acquiring new customers, but also assists in nurturing life-long value of a customer.
Continue to engage with your existing customers by posting occasional blogs, tutorials, videos and FAQs directed to them. But first, you need to get into the mind of your customers. Conduct a survey to review customer satisfaction level with the product or service offered by your enterprise. Identify the reasons why CX is lagging behind so that you can revise the strategy based on concrete evidence.



For instance, the latest service review and analysis received that social media queries and complaints were not readily addressed by customer service agents. To rectify the situation, you decide to use omnichannel contact center software to make social media query handling a breeze.
Write a blog post about how customers can reach out the service agents via social media. This information is value driven, assuring and focused to improve CX of your customer clients and customers. You can also publish product centric articles and blogs that showcase new features and updates.
2. Do not Ignore Less-to-Mid Loyal Customers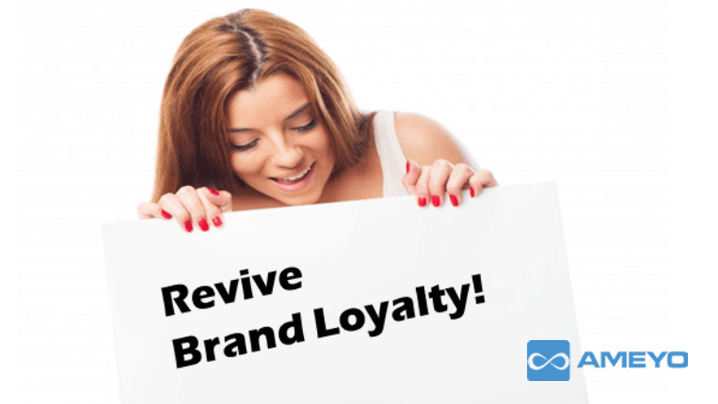 You may be offering reward points, discounts and offers under the loyalty program. But what about those customers who only shops with your occasionally? How do you engage with this group?
A McKinsey research revealed that –"Only 13 % of customers are loyalists, who don't shop around"
It is therefore safe to assume that a vast majority of your customer is from this group. For a long term ROI plan, you need to develop a sound strategy that will bring back this group of shoppers to your door steps. We bring to you an innovative customer engagement idea.
For starters, you need to develop a very specific line of communication targeted to this club. Send out series of emails or texts with the following themes in mind-
Miss You Message: If you notice that a group of users or customers have not shopped with your recently, send them a "miss your message". The goal of the message is to get them to notice you. Ensure that the tone of the message is not promotional, instead a gentle inquiry.
Informational Message: This is step 2 of rekindling communication. Inform them about the latest offering on your product. For instance, if you own a "hosting business", you can inform your customers about the latest chatbot WordPress Plugin and subtly include a link to your blog.
Intriguing Message: At this stage, it's time to push forward an intriguing message with a product discount message that will certainly capture the interest of a user.

3. Ensure You are Doing Everything Right on Social Media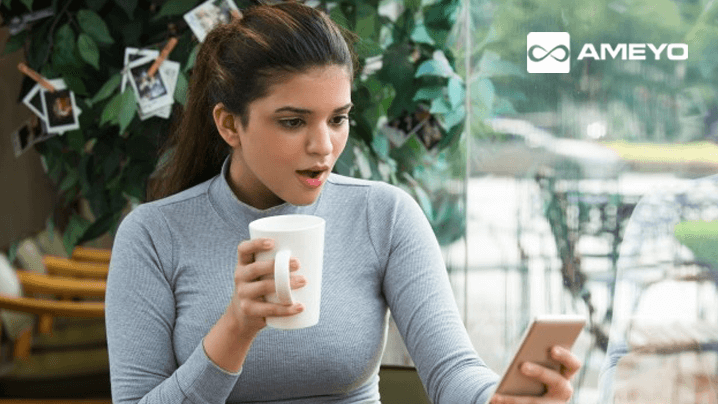 Using social media to communicate with your customer is not an epiphany, but a necessity of the time. You, your competitors everyone is on it. But a pertinent question is- are you doing it the right way? Upping the social media game can improve customer engagement. However, refrain from overdoing it. Here are some recommendations –
Devote Time to a Platform that Matters to Your Business Consider this example- You own an online fashion boutique targeting millennial. Given the nature of your product and TG, it makes sense to leverage content on social media platforms in the likes of Facebook, Instagram, and Pinterest. You may strike out social platforms like Twitter or Linkedin, which are frequented by professionals and enterprises.
Lend Your Ears to The Customers- The best way to engage with your customers on social media is by responding to customer queries and complaints within a quick turnaround time. This will ensure the customer's trust with the brand and will also play a vital role in improving customer experience.
Reward Customers Who Offer Favourable Reviews – This strategy will be big winner towards customer engagement efforts. If a customer leaves positive comments on social media platform about your product or service, never forget to acknowledge it. On top of that reward them with discount or early bird offers for new products and arrivals. Always recall that word of mouth publicity is the best form of marketing.
Be Quirky, But know Where to Draw the Line– Quirky and out of the box social media strategy can grab your audience's attention. But make sure you don't offend with subliminal messaging, outrageous post etc.
4. Improve Mobile Experience Of Your Customers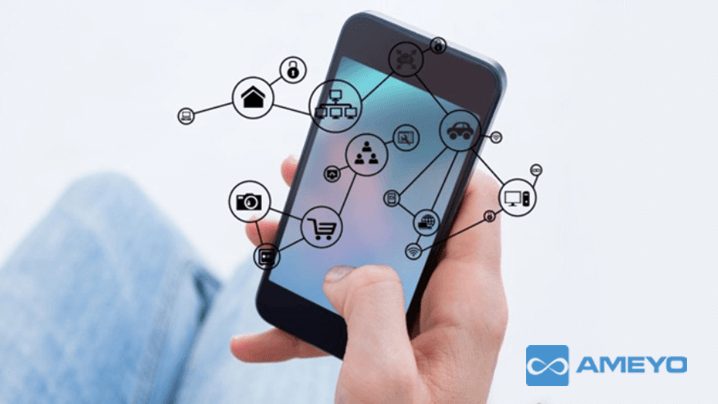 Customer leads from mobile is very different from your desktop strategy. According to Statista– –
"As of February 2017, mobile accounts for 65.1 percent of all web traffic in Asia and for 59.5 percent of all web traffic in Africa"
In view of this trend, companies must focus on ways to improve mobile experience of their customers. Below are some suggestions in that direction-
Ensure your website is optimized for mobile
Improve load-time of mobile website (even though you have a mobile app for your product or service)
Make your mobile website search engine friends
5. Get Personal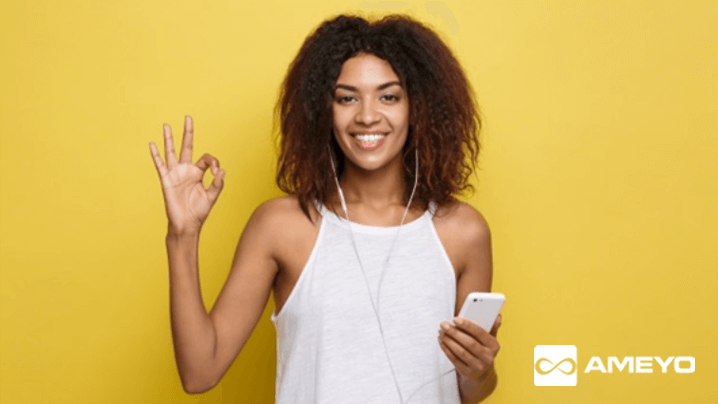 Nothing delights a customer more than attaching a personal feel to the CX. For instance, if a customer buys from you for the first time, send them out a personal message. Make sure customer service agents are more humane when handling customer queries and complaints.
Once an issue is resolved, make sure that your representatives' call up for a feedback. These are small yet highly recommended suggestions that go a long way to improve CX.
To conclude, customer engagement ideas are not at all complicated. You just need to make sure that the premises of these ideas are adequately addressed. Once that aspect is taken care of you will be in a position to offer unmatched user experience.
If you're interested in improving customer engagement in your company, you should build a customer engagement model. If you're looking to improve customer engagement, check out some customer engagement strategies for success. For a proactive customer engagement and service deliver join the CX revolution with Ameyo!