Customer engagement is a tricky phenomenon. It just cannot be simply put out in a one line definition for users to comprehend and implement to enhance customer engagement.
It is an end-to-end approach which incorporates careful consideration and evaluating resources to utilise their full potential. It is about seamless integration to amplify customer experience across channels and departments, to overcome huge gaps within an organizational setup, and setup a customer engagement hub.
Today's customers are omnipresent. Their availability is not only limited to a single customer experience platform or confined mediums, instead, there is a huge potential to tap into live customer base, utilising various platforms which can majorly be considered as social mediums, email messaging, chat messaging, web traffic, traditional marketing techniques, etc. The bigger picture here is to draft a plan or make a strategy to maintain a customer engagement hub for millennials.
Your customers seek personalization. They want to be connected with your brand at all levels; your agents need to feel comfortable enough to comfort your customers with customisation. That can only happen if you work towards setting up a successful customer experience platform or a one-for-all solution.
This will not only grant connectivity across channels to your customers but also make your employees feel more empowered and in control. They can take up responsibilities and tend customers like they want to be treated.
So, here's a 10 step guide on how to plan a customer engagement hub (CEH), as published in a recent report by Gartner.
1. Improvise customer's journey
It is important for top management leaders to focus upon important parameters of a customer's journey. There will be certain key touch points to carefully consider and work upon. These are great insights for building a CEH.
2. Teams in unison
Make sure that you clearly list the imperatives of your business and infrastructure requirements. By clearly stating the underlying objective, your various teams would be eager to work in unison and deliver the best possible service experience to your customers, functioning in a centralised fashion.
3. Define the go-to-person
It is important to label people with responsibilities and tasks. This will create clarity in their heads that is the go-to-person and whom to ask for help during a crisis or when an important decision needs to be made. Most often people either lack authority or funds to make important calls, even when the strategy is fool-proof and building a CEH demands it.
4. Departmental collaboration
To build an engagement hub, you cannot undermine the importance of having multiple departments working together in synchronisation. In a typically run scenario, all departments are interdependent on each other for smooth functioning. Hence, inter-departmental collaboration cannot be neglected to set up a CEH.
5. Group available resources together
It is imperative to understand and evaluate beforehand what resources your organisation uses to reach out to customers. Use your existing data, statistics, operational software, CRM technologies, etc., to tie them together and establish correlation.
6. Identify the purpose
CEH needs to be established to cater to specific needs and requirements of your organisation. It needs to tie all your customer engagement responsibilities to a compiled set of functioning environment. If it is not enhancing your customer service experience, it is of no use.
7. Create fall-back safety loop
It is important that your customer experience platform works in tune with proactive self-service customer strategy. If it cannot accommodate upgradations including on-cloud software availability, Internet of things, in-app chat, etc., it will cease to be of much value in coming years.
8. It is a 2-phase module
If you want to implement CEH and do it right now, your plan can go for a toss.It is a two-stage process. The first stage is about prioritising important issues and resolving them first.The second stage needs to take care of other ongoing operations and should be accommodated in the later stage.
9. Plan ahead
Implementing or setting up a CEH can cause mild disruptions in your ongoing smooth workflow. You need to plan ahead and in advance. Be prepared for error windows, when there would be little or no productivity. The best way is in such a scenario to implement major changes in small phases, and notifying beforehand.
10. Set your expectations right
Regularly monitor your key performance metrics. They are going to be the sole indicators of whether your setup is yielding desired results or not. If it isn't doing so, you can adjust your CRM settings, your backend process etc., to match up and meet perfection.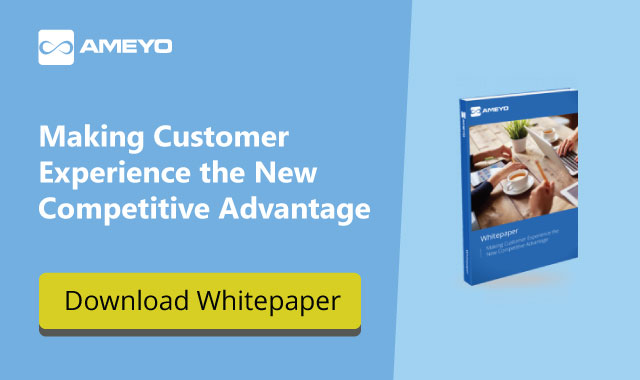 I hope this detailed analysis gives you a heads up for establishing a CEH. If you more points to add, let us know in the comments section.