National Football League and Major League Baseball coaches spend a lot of time in the film room playing the team's recent games to create a new gameplan and also identify the weakest link in the team. This works for call centers too. Call center agents don't run across the field with a ball to score a touchdown, but when an irate customer hangs up a call as a satisfied customer, it definitely counts as a touchdown.
To satisfy this purpose, the voice logging feature was introduced in call centers to record every and all customer conversations over the phone. But it's humanly impossible for one supervisor to listen to every customer call assuming that the center handles over a thousand calls in a day. The supervisors/managers would then randomly select customer calls and listen to them. The agent efficiency, customer satisfaction, etc., are all measured by merely listening to randomly selected recordings. And the weightage would be averaged across the agent's calling portfolio. This is how most of the call centers evaluate agent performance and call center success. But we at Ameyo Emerge, believe that a lot of critical insights are lost through random selection; insights that can be capitalized for dramatic improvements in customer service and call center operation.
Ameyo Emerge Voice Log Monitoring
Ameyo Emerge augments the voice logs by adding intelligence to the system. The software creates customer personas based on past experience, call disposition codes and talk time duration, and categorizes customers into happy, unhappy, good, bad, repeated, troublesome customer. Ameyo Emerge then processes this information to calculate Customer Happy Index (CHI) which is graphically represented.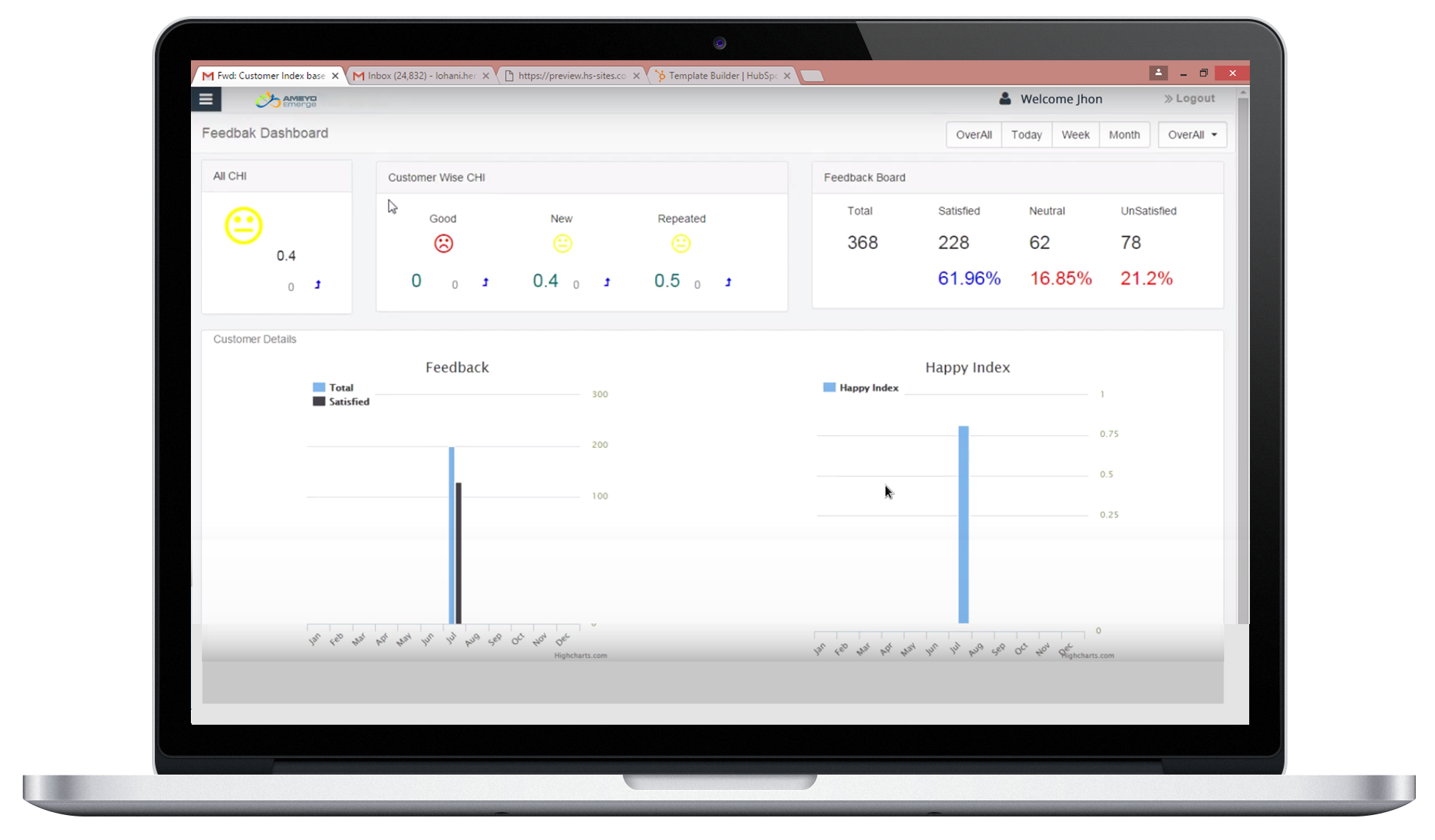 The supervisor can then filter the call logs by entering values into the interface for index value range, customer type, time period, customer feedback, call duration and city. After entering the values, a narrowed down list of call logs is generated for supervisor's perusal. The supervisor can then listen to each call and weigh them accordingly.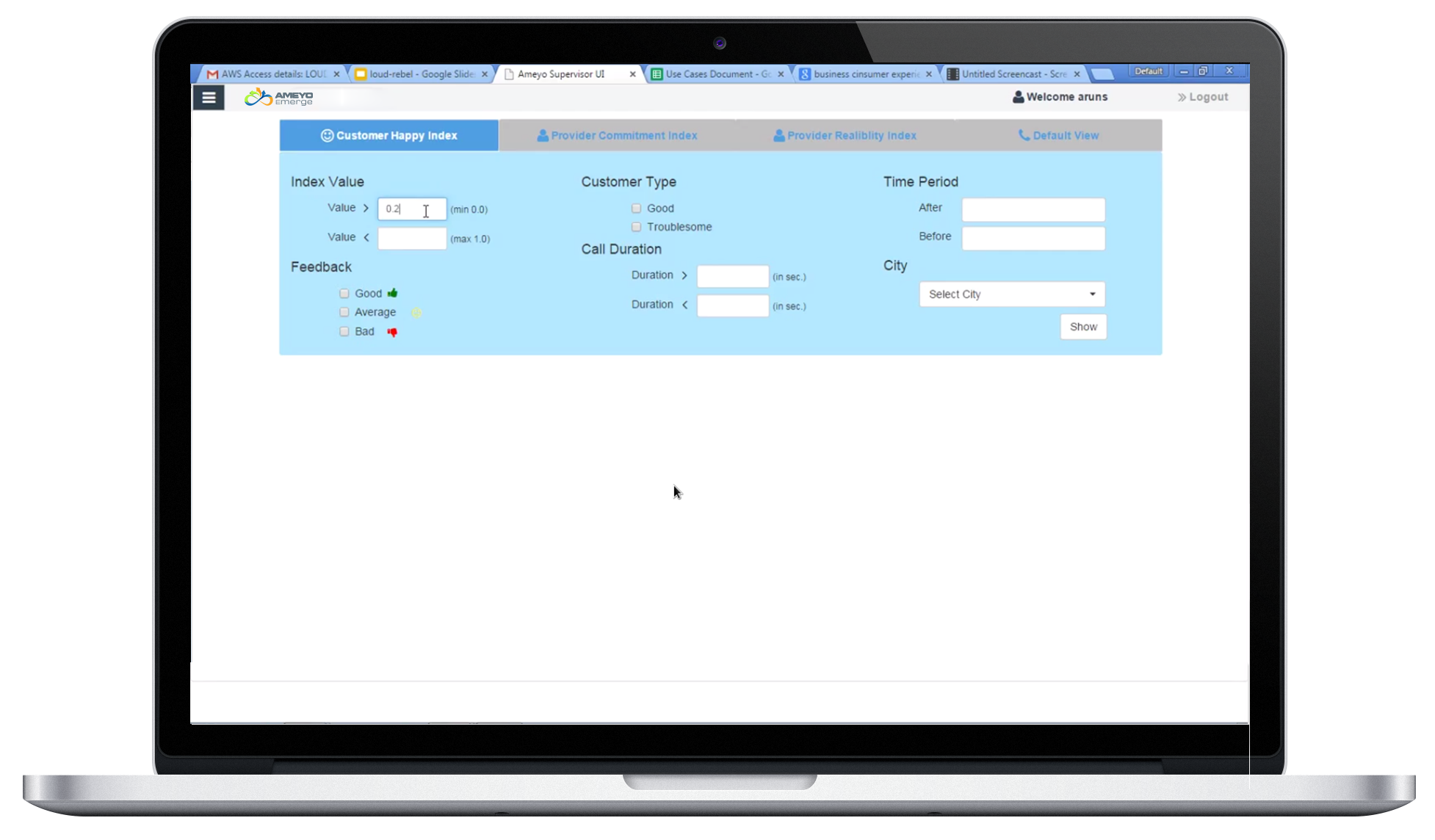 With Ameyo Emerge Voice Log Monitoring, supervisors/managers are able to identify the reason why a repeated/good customer turned bad. The supervisor can simply pull the voice log and closely listen to the call to single out the reason behind the poor experience.
Ameyo Emerge aims at empowering supervisors to intelligently gauge agent performance and garner insights from each call for better customer experience.