The COVID-19 pandemic acted as a catalyst in the revamping of the BPO sector. With an urgent need to move operations remote, we saw many traditional BPOs going through digital transformation.
At the start of the pandemic and its peak, things were looking bleak for the BPO industry so much so that a poll conducted by Deloitte in April 2020 showed that 32% of businesses believe the end of the pandemic will bring with it a reduction in outsourcing. However, things are starting to look up as we saw many players successfully adapting to this new normal.
"The Global Business Process Outsourcing Market will grow by $ 76.90 bn during 2020-2024"
Impact of COVID 19 on the BPO Industry: Emerging Trends
> Work from Home is Here to Stay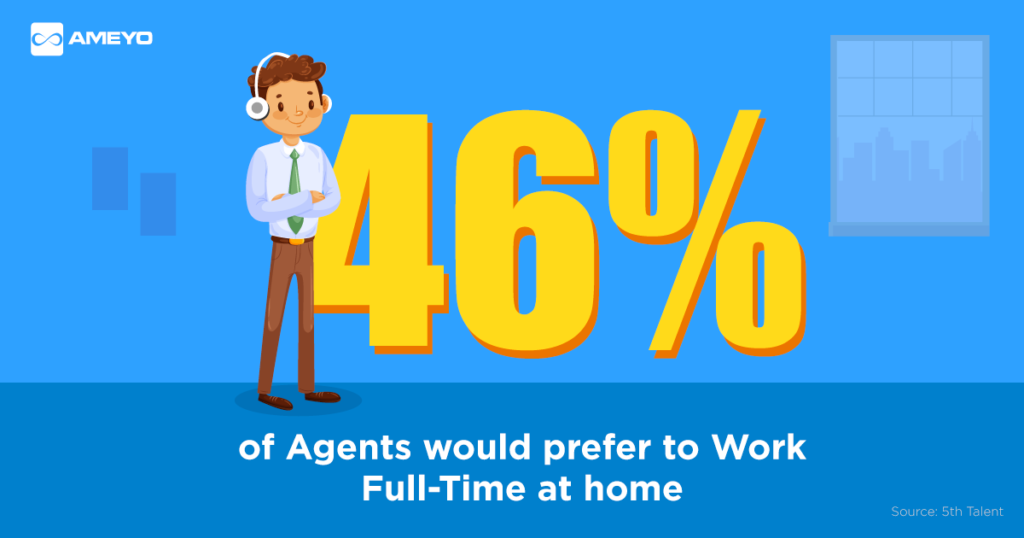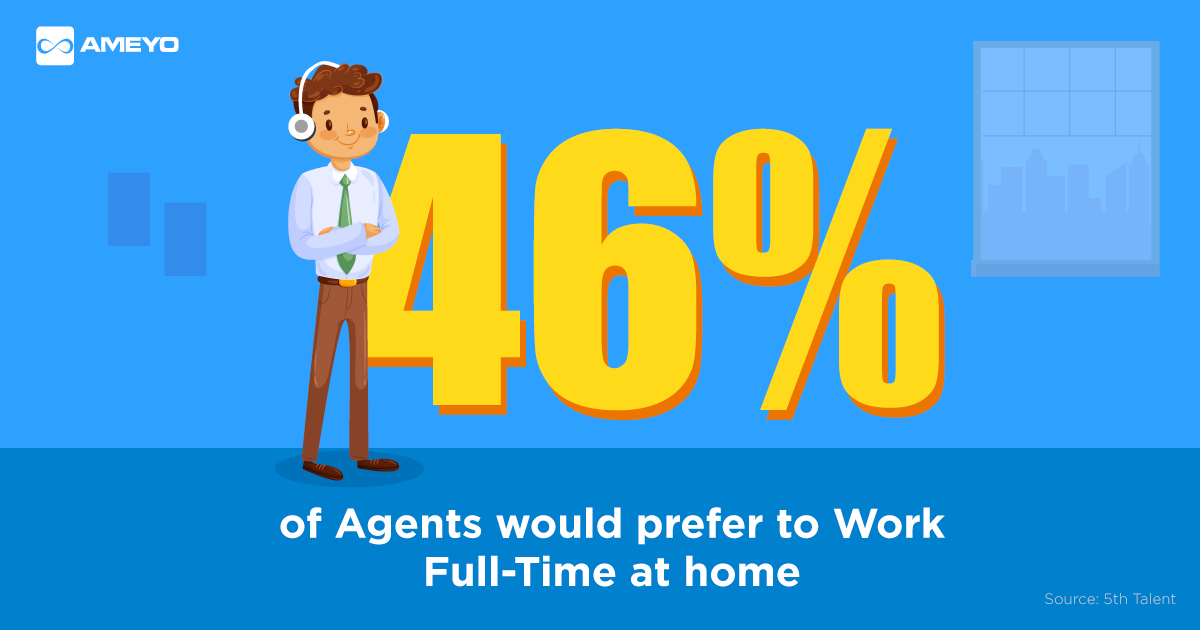 Many BPOs had never even considered working from home prior to the pandemic. However, after experiencing it, on average, BPOs migrated 52% of their agents to a work-at-home model during the pandemic. This is based on a number of factors – better work-life balance, cost-saving, higher productivity, and more.
> Establishing Remote Governance
One of the major challenges of working remotely for a BPO is monitoring. Some of the common concerns are – do you trust the agent, do you trust the network or do you trust the device. Unlike an office setup, you cannot physically go and check. Thus, being able to identify gaps, evaluate and rectify the situation even while working remotely becomes an important factor.
> Data Security becomes more Important
Working from the office comes with its own security blanket – a secure network, data protection policies, and mechanisms. BPOs need robust internal IT support to help monitor and assist their remote workforce, as well as to implement secure work systems and protocols even when they are working remotely.
Remote Contact Center Solution: The Answer to your Contact Center Woes?
Well, any contact center is no stranger to using multiple systems to effectively manage its operations. However, things were different during the pandemic – people had to work from home. Many did not have the luxury to have access to similar (if not at par) infrastructure as they enjoyed while working from an office.
Being in this pickle made many businesses re-evaluate their call center software and look for a reliable and effective solution. Let us look at some of the ways that a Remote Contact Center Solution changed the CX game during these unprecedented times.

1. Work from Anywhere, Anytime
Overcome the challenges of remote working with a contact center software that allows your agents to work from their existing devices such as a smartphone or a laptop while maintaining data security. A truly effective call center software is the one that offers your agent the freedom to work from anywhere in the world, without compromising on their productivity or the customer experience.
2. Serving Customers on Multiple Channels
Engage with your customers and prospects on their favorite channel. With COVID restricting physical movement, we saw a significant increase in digital channels and more so on active channels like chat. An omnichannel contact center software powered by a unified agent desktop allows your agents to have contextual and qualified customer interactions.
3. Advanced Auto Dialers for Higher Call Connects
Let go of the age-old manual dialing and use auto dialer software to boost your call connect rate while improving agent productivity. With different auto-dialing modes available – predictive dialer, progressive dialer, power dialer, preview dialer, the contact center can optimize their outbound calling to significantly improve sales conversions.
4. Real-time Remote Monitoring
Tracking call center metrics are the backbone of any successfully run BPO. With remote working, the supervisors and managers cannot simply go on the floor and monitor the agents. Data has become more important than ever before. With live monitoring dashboards and scheduled reports, the supervisors can have a holistic as well as a granular view of agents' login time, call volume, response time, customers in the queue, etc. This allows them to take corrective actions and ensure top-notch performance.
5. FCR with Configurable Routing Algorithms
With tensions running high, we saw customers becoming more and more anxious during the pandemic. That resulted in higher customer support queries and higher inbound call volume. Configure your routing algorithms to direct inbound calls to the right agent/department to ensure first contact resolution. For eg., routing the calls based on the product, language, region, etc.
6. Gamification to Boost Agent Motivation
Even though remote working has its perks but it also leads to a sense of isolation and can hamper agent morale. Gamification is a great way to engage your agents in healthy competition while doing away with siloes. Managers can gamify customer interactions, sales, performance, etc. However, care must be taken to ensure that things don't become hyper-competitive and lead to unwanted results.
Closing Thoughts
The impact of Covid-19 in the BPO industry has been multi-faceted. However, companies that have been agile and ready to adapt to the 'new normal' have been able to survive the storm. From making several technological and digital changes to empowering their workforce with the right tools – changes had to be made continuously to ensure an optimal level of operations while working virtually. I think it's safe to say that as long as the leaders and business heads are ready to unlearn and learn, the BPO industry will continue to grow in the post-COVID-era.