Instagram, a short video and photo sharing social networking platform was found in 2010 and since then has gained popularity amongst the younger generation. As per a report by Forrester, it's widely acknowledged as the king of social engagement. According to Statista, as of June 2018, Instagram reported more than 1 billion monthly active users worldwide. Owing to the wide acceptance of Instagram, brands are using this channel to create a lasting visual impression on their users. Businesses use this channel to promote their products and services and boost their brand awareness. However, Businesses are also looking at it as a promising customer service channel for the future. According to past research done by Gartner, by now, 90% of companies would be using social media for customer service.
To offer a seamless two-way engagement experience, businesses are now interacting with their customers and replying to queries via Instagram. For building stronger relationships with customers, it is important for brands to listen to their customer problems and resolve them quickly and effortlessly whenever and from wherever they reach out to brands.
To help brands engage with customers on their fan-favorite channel, Ameyo has recently launched Instagram as a customer engagement channel in its 4.8 GA product version of Ameyo Fusion CX. For delivering great customer support on social media and improving customer loyalty, Ameyo's focus is on delivering an engagement solution that helps brands listen to their customer queries and, even more important, to effectively respond in a timely manner. According to Aberdeen, companies that have a well-crafted social customer service approach in place, experience 92% customer retention.
So, how does this customer engagement process work in Ameyo Fusion CX?
Ameyo has recently added Instagram via its Channel Addition Framework that offers easy plug and plays media channel additions.
Here below are the key steps in the Instagram customer journey using Ameyo Fusion CX:
Let Customers Engage Seamlessly on Brands Media Profile
Users can interact with businesses by posting comments on Instagram posts. The customer's voice gets heard by agents by logging into the Instagram campaigns on their Fusion CX workbenches. Agents get notified of incoming customer interactions on Ameyo's unified agent desktop in Fusion CX. Unified agent desktop eliminates the need to toggle between different screens to manage interactions coming in from different channels. It empowers agents to effectively manage omnichannel interactions and thus improves agent productivity.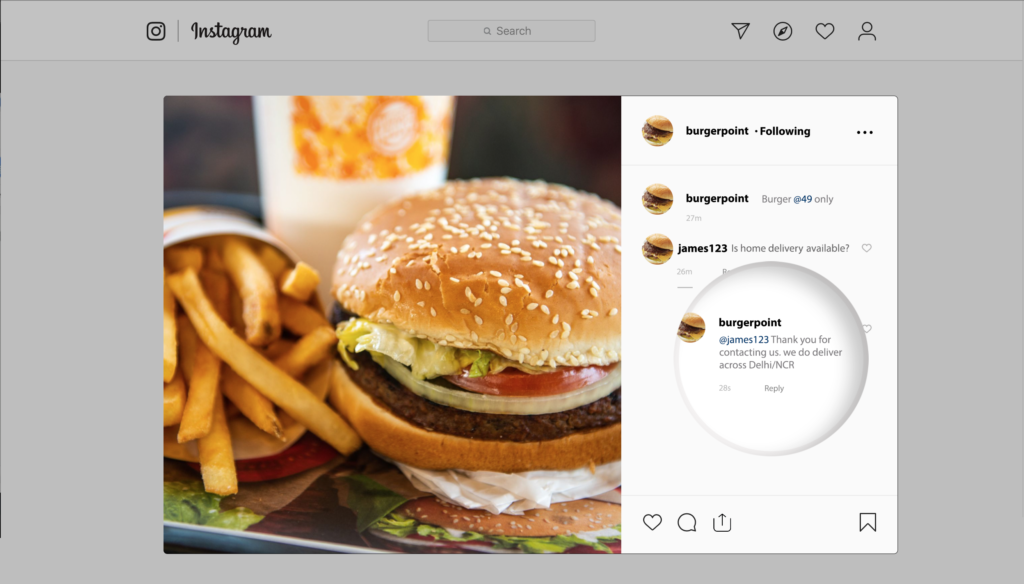 Ticket Creation
Let agents get notified for customer queries with interactions getting landed in the Ameyo Fusion CX agent dashboard. Tickets are logged in Fusion CX every time a customer reaches the business by commenting on an Instagram post. Agents get notified whenever a ticket is raised and can access the same in their workbenches and reply to them.

Single View of Customer Conversation
To help agents get the context of customer conversation and reply to customers via their preferred channel, Ameyo Fusion CX offers a single view of customer information and conversation history. All the Instagram interactions get stored along with timestamps. This enables agents to give resolution faster and thus improves customer loyalty.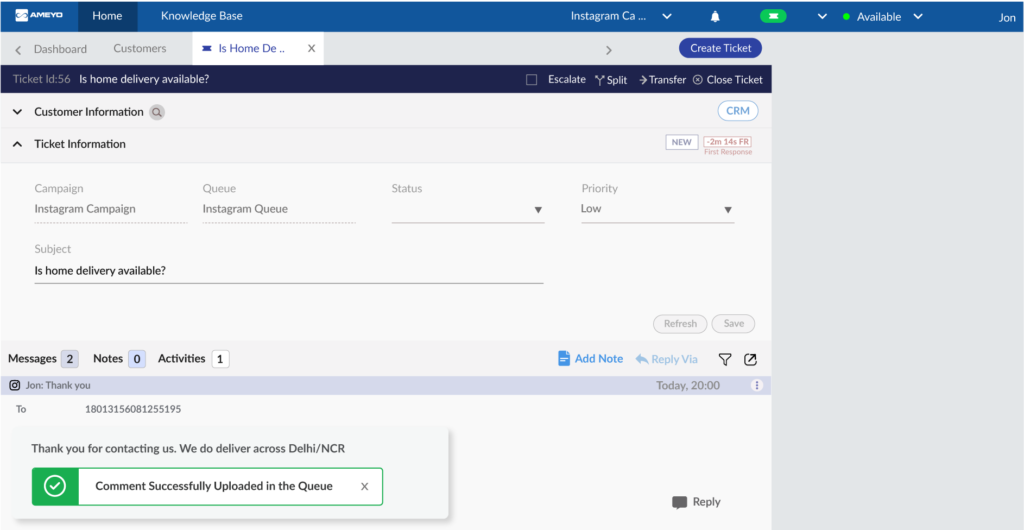 Reduce your TAT with in-time Responses
Make your customers feel heard with in-time responses and tagging for easy recognition on Instagram. Ameyo agents can reply via their dashboards and the same is visible for the customers to view in the form of continued conversation on Instagram.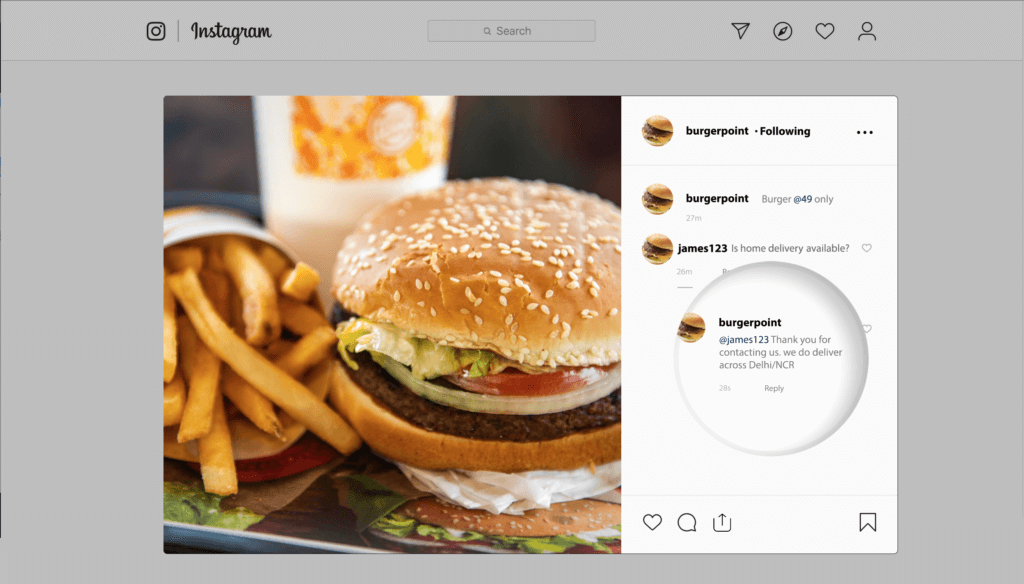 Channel Specific Dashboards
Operation managers can have a detailed view of the conversations handled via the various CAF channels with dedicated dashboards for channels. The graphical dashboards help supervisors better plan resource allocation on the basis of traffic on each channel. A quick glance at SLA dashboards helps supervisors to stick by their resolution timelines and plan actionable on reducing the TAT.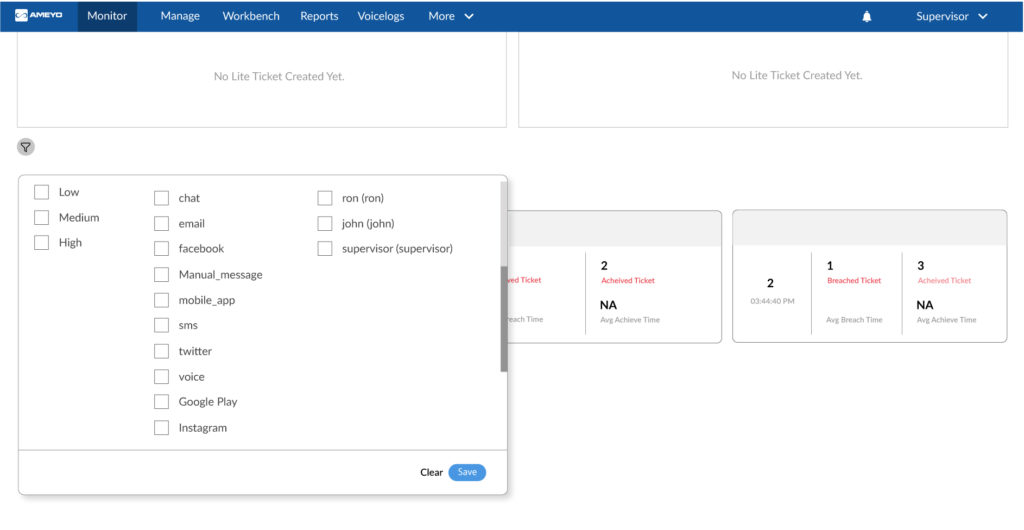 In A Nutshell
Considering the current market trends and customer engagement stats for Instagram, brands have to amp up their game by including this widely acclaimed channel to its customer journey. To thrive in the CX game and make life easier for customers, brands are continuously evolving and are using Instagram not only for reputation management but also for customer service. To give customers a true omnichannel experience, if you are considering adding Instagram in your customer service channels arsenal, then Ameyo is here to help.