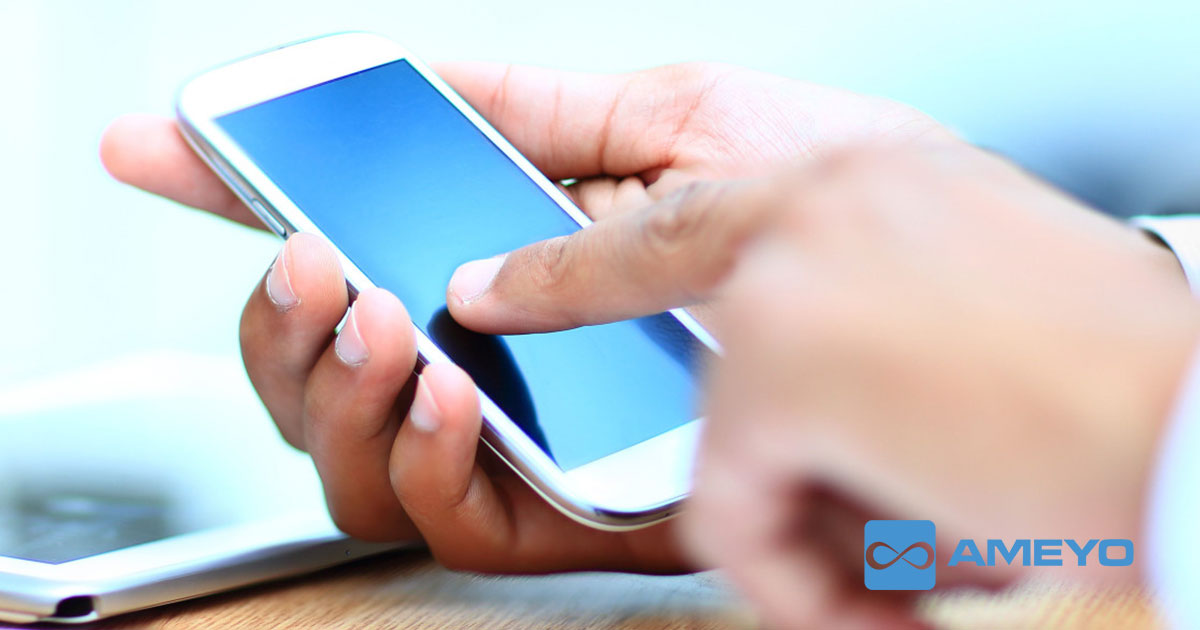 When was the last time you taken some time out of your hectic schedule to take a stock of the growth of mobile in India?
If you haven't, you should totally go through some recent statistics, trends and insights that tech behemoth Google has come up with.
Now, I am sure that all brands and startups require innovation and product development to be at the epitome of their business strategies. However, that does not mean that you shouldn't keep a tab of the ever-increasing mobile sphere in our country.
There is no denying the fact that mobile is the way forward for all startups and emerging businesses. This means all brands have to treat mobile as the primary mode for customer engagement – now and in the times to come.
And, why do we say this with utmost conviction?
Have a look at the following pointers and you will gain a great deal of understanding about the real shape of mobile and mobile internet in India.
Phenomenal Growth in Mobile Data
Mobile data and data traffic have been observing a huge upsurge, with customers clearly moving towards higher data speeds, while traffic is also growing immensely – driven by 3G and videos. This is evident in the recent statistics – 245 million mobile data subscribers, out of which 145 million are on 3G, while 5 million are using 4G. Moreover, 152 PB of mobile data consumption has been noticed in the country and YouTube Watchtime on mobile accounts for 144% growth. These stats are compelling enough to convince even a non-believer in a mobile-first strategy.
Intense use of Smartphones
Smartphones are becoming pervasive with every passing day, and 4G is the new 'it factor' in India as prices continue to be on a declining spree along with increased customization. This is quite obvious as the smartphone user base stands at 250 million, growing at a massive 50%. Furthermore, there have been 106 million new smartphone shipments last year, while the penetration still stands at 20%. To make matters more lucid – 2 out of every 3 smartphones shipped runs on 4G, which accounts to almost 10% of mobile users in our homeland. Considering the colossal population that India boasts of, these aforementioned figures is more than enough to wake any business up, and jump in the mobile-first bandwagon. Also, our country has been the 2nd largest smartphone market in 2016.
Mobile Data Use Dynamics is Something to Reckon With
The average mobile data consumption of an Indian is 700 MB/month, which is half of the global usage. However, this definitely shows that all brands can now tap into the mobile market, as it is easily open to a lot of unrealised opportunities. What is more defining is the fact that 77% of Millennials use mobile internet daily – with at least 2-3 hours spent daily on smartphones, and 50% of Millennials also watch videos daily on the mobile. It is also expected that women will form 40% of the customer base by 2020, with more engagement on video, chat, and shopping. Another 80% growth is slated to come from Tier 2 users. These numbers speak volumes about the massive potential that is waiting to be extracted by businesses.
Use Cases are Expanding
The horizon for mobile data use cases is now expanding more than ever, as customers are becoming more evolved. The growth in reach and customer engagement has broken into the areas of online shopping, gaming, and audio streaming & video. The increased use of smartphones and mobile videos as the primary modes of content consumption has aided in the expansion of use cases of mobile internet. 35% of media consumption on smartphones is in the form of demos. Besides, there are 110 million online video viewers, along with a 100% growth in video consumption – which is 40% of the total data traffic.
Other Crucial Facts & Figures
The government and private sector are working in unison to put extensive investment in infrastructure, as 4G and WiFi continue to drive mobile internet consumption. A total of 300 3G/4G towers are added daily by the industry, since the average 4G user consumes 11x than a non-4G customer, and 70% of smartphone users claim of use WiFi. As the data user evolves, use of varied categories of apps beyond communication is increasing, and the time spent on chat de-grew, while that on video doubled.
If you still think that mobile internet is just an option, I hate to break this to you, but you are highly mistaken. The need of hour for all businesses is to adopt a mobile-first strategy for greater customer engagement, and realising the true valuation of a brand.
Data Source: State of Mobile Internet in India (Sep, 2016), Google