Contact center Software for Insurance Industry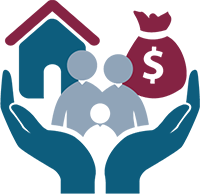 Insurance industry is a strong pillar of a growing economy. The world is going digital, so should the insurance and other financial institutions. With such a huge customer base, it becomes even more important to provide high levels of customer service. The customer interactions in the insurance companies are sensitive as they are dealing with a very emotional and sensitive situation. There has to be a sense of duty and commitment since most customers reach out to their insurer only at the time of distress. It requires a sophisticated customer interaction software which stores, processes and analyzes the data to enable personalized customer support.
4 Primary Concerns for Insurance Companies
Claims Processing – Handling customer claims request for reimbursement
Improving Digital Sales – New customer acquisition/ cross-sell or up-sell opportunities
Premium Reminders & Collections – Managing premium reminders and collections
Offering Superior Customer Experience – Improving the customer experience across customer life cycle
Ameyo for Insurance Industry

Increase Agent's Efficiency
Real-time access to caller information improves agent productivity, minimizes talk time, and delivers more personalized communications.

Delight Your Customers
Provide your customers with exciting offers and reach them seamlessly through social media, live chat, messages and be welcoming while addressing their problems.

Talk Smart and Convert
Intelligent interaction with customers improves the conversion rate. Automatic attendant can serve the purpose even when the agents are busy.

Build Your Own Priority
The ability to create, manage and prioritize case tickets from first contact right to post-sales support ensures high levels of customer satisfaction and loyalty.
Reduce your Cost of Customer Coverage for Collections by 70%