Collection Software To Make Debt Recovery Easy
Streamline Debt Collection for Faster Recovery and Improved Promise to Pay Ratio
Seamless Integration
Keep All Updated Information at Centralized Location

Smooth Integration with Back-End Systems
Ensure system compatibility through easy integration with backend systems like Credit Management System, Loan Management System, Core Banking System, and other Lead Management systems.

Automated Lead Sync Status
With two-way lead synchronization, the customer status such as PTP, BP, and bucket movements is automated and updated in all the integrated backend systems simultaneously.
Eliminate manual tasks to increase agent efficiency

No Manual Data Import-Export
Integration with backend systems ensures auto-import of customer data for agents to work upon and auto update collection details in the respective systems.

Stop Manual Data Sanity Checks
Let agents focus on faster collections by getting the correct customer contact details and not manually cleansing the data while reaching out.

Auto Customer Bucketization
Optimize Collections profitability and Improve Agent effectiveness by auto-segmenting customers using delinquency level, debt age, Customer behavior.

Prioritize Important Customers
Get your best agents to communicate with VIP customers to deliver a personalized experience and enhance customer lifetime value.

Two-Way Data Synchronization
Ensure up-to-date customer status sync between the integrated Ameyo Collect and the core centralized credit management systems.
Intelligent Outreach
Get paid faster by automating and customizing calling strategy

Multiple Dialing Modes
Improve customer coverage by implementing multiple dialing modes for each customer bucket to reduce average agent handling time and boost call connects.

Smart Payment Reminders
Remind and follow up with customers at the right time with ease through automatic reminders. Pre-recorded messages for lower buckets ensure low cost of outreach.

Notifications and Alerts
Don't let anything slip through the cracks by keeping a track of important activities. Get alerts and notifications on crucial events like a broken promise to pay or scheduled follow up calls.
Quality Monitoring
Review agent conversations to maintain quality

Live Agent Monitoring
Listen to agents' calls for ensuring adherence to collections guidelines and keep a track on overall call quality.

Recorded Voice Logs for Training
Score agent conversations with the help of recorded voice logs and plan agent training based on the voice log scores. Recorded voice calls also help in easy onboarding of new agents.

Real-Time Campaign Management
Move agents within the customer buckets or transfer agents to a different collection campaign with ease depending upon the process requirements in real time.
Security Compliance
Ensure Data Security and Compliance from the word go

PCI DSS Compliance
Implement secure encryption of voice logs by initiating and terminating voice logging as required based on secure scripts. Encryption of DTMF with tone masking and secure routing to payment gateway over HTTPS.

Role Based Data Accessibility
Give role-based authorization to different users like agents, supervisors, managers and IT Administrator for accessing customer data.
Reports and Dashboard
Track Performance with Real-Time Dashboards and Drill-Down Reports

Bucket Wise Connects Report
Get the summarized hourly call attempts and call connects data for each bucket during the specific time interval.

Promise To Pay Heat Chart
Get the summarized hourly data of the week for all the connected PTP calls for a specific time interval during each weekday.

Coverage Summary Report
Snapshot of the customer coverage representing lead penetration by depicting the ratio of uploaded leads versus the dialed leads.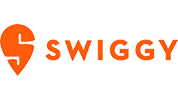 Want To Get The Right Balance Between Debt Collection And Customer Service?