AI chatbot solutions are leading the way in providing exceptional customer service to businesses worldwide. They play a major role in delivering consistent and engaging customer experiences across eCommerce, retail, banking, insurance, and travel.
Close to 79% of global contact centers will invest in AI to improve reach, productivity, and data analytics capabilities over the next few years. Chatbots are helping optimize customer experiences through greater personalization, multilingual support, end-to-end conversation tracking, and dynamic integrations to improve chat experiences.
Customer Experience and its Significance
For many businesses, optimizing customer experience (CX) is one of the most important aspects of generating revenue, improving retention, and driving growth. In fact, three out of five buyers would leave their favorite brands if they've had a bad customer experience. Almost 66% of customers would refuse to purchase from a brand again if no ideal solution was also offered.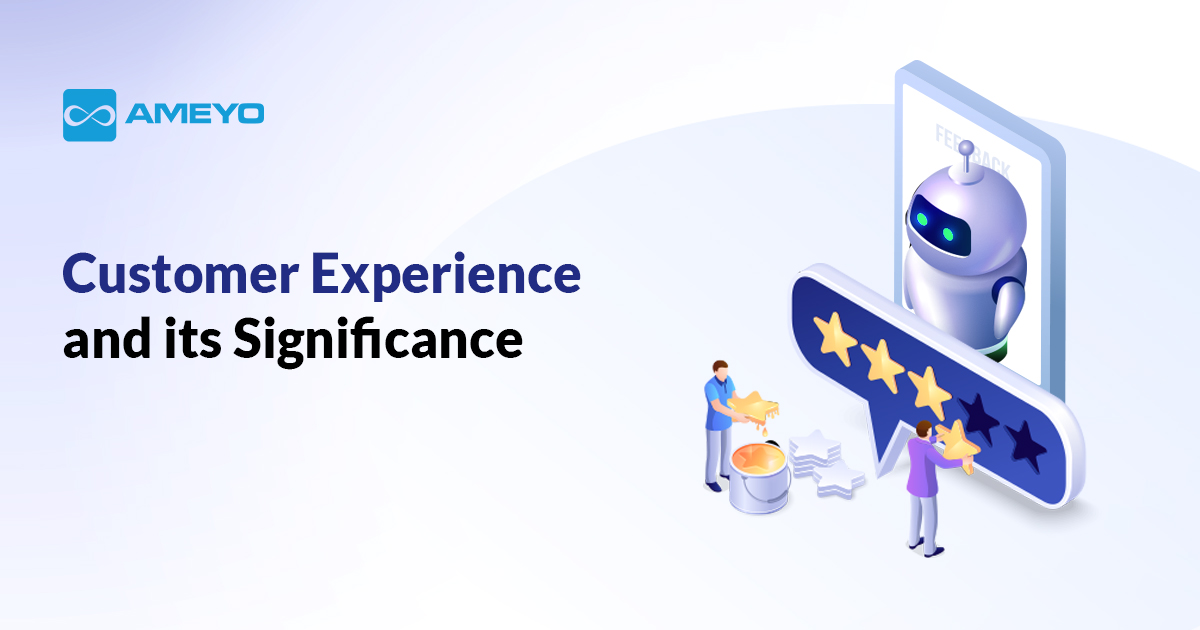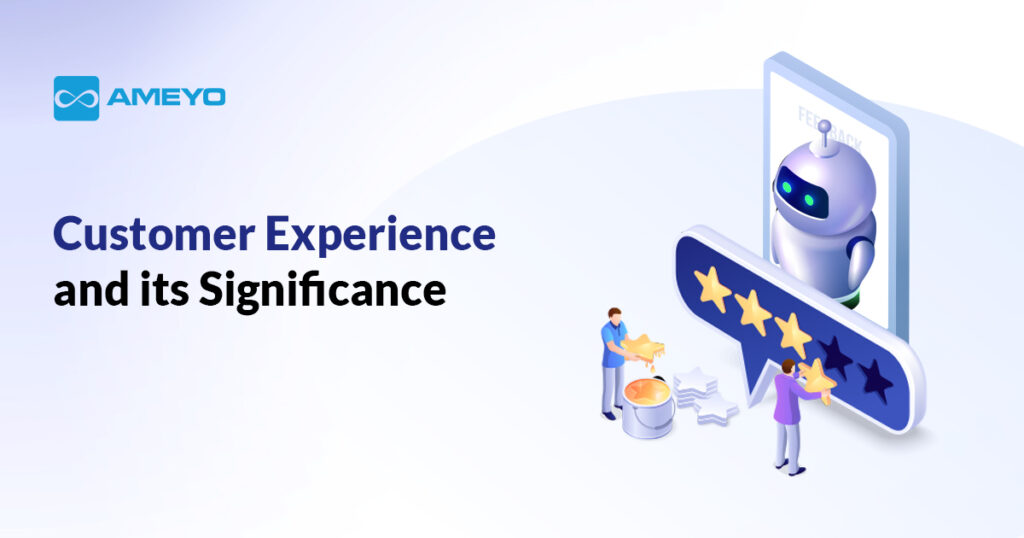 The value of good customer experiences is undeniable and can impact business success in the following ways –
1. Improvement in growth is a significant reason companies want to enhance their customer experiences. Therefore, enterprises design the customer journey and ensure that touchpoints are well integrated to provide a positive customer experience.
2. Strengthening relationships through good customer service is one of the best ways to enhance loyalty and retention. For 55% of global buyers, timely issue resolution is one of the most important aspects of building trust with companies.
3. Positive customer experiences can transform marketing initiatives, especially as customers recommend enterprise services or products within buyer groups. Conversely, the likelihood of customers actively demoting brands online and offline also rises if customers have had bad experiences.
4. Good customer experiences driven by technology can lower the overall cost of business. They expedite resolution, lower attrition, and streamline acquisition significantly. Delivering positive customer experiences can reduce costs to serve buyers by around 33% in many instances.
5. For close to 73% of buyers, a good customer experience is essential in the purchasing process. Companies that invest in customer experience optimization through AI-based chatbots and other technologies streamline the decision-making process for buyers.
8 Proven Ways How Chatbots Help Deliver Enhanced Customer Service
AI chatbots empower customer service agents and managers with overarching benefits of automation and transparency in engagement. Here are some of the ways AI-powered chatbots impact customer service for companies.


1. Hyper-personalization of Customer Engagement
With nearly 71% of customers expecting companies to deliver personalized interactions, the need for scalable engagement is key. Companies leverage natural language processing and machine learning to drive highly personalized interactions with every customer. For example, Chatbots can drive customized interactions based on rich data history and provide highly targeted responses that solve queries immediately.
2. 24*7 Conversation with a Customer Service Chatbot
AI-based chatbots are highly accessible, but they also don't require consistent maintenance or monitoring for ensuring 99% uptime. This significantly optimizes the customer journey and experience, enabling brands to transform their customer service operations. It also opens opportunities for upselling and retention beyond customer service hours through auto-generated ticketing, scheduling, instant alerts, etc.
3. Scalable Quick Responses to Customer Queries
From telecom to retail, large volumes of calls can be categorized as quick responses or single-focus calls. These calls resolve specific issues, such as billing, onboarding, delivery time, etc., which can be streamlined with an AI-powered chatbot. For some companies, this could translate to more than half of incoming customer queries, which can be responded to quickly in a highly automated way.
4. Optimized Capabilities Beyond One-on-one Calling
Chatbots are one of the most optimized interactions solutions and are essential for brands if they want to scale engagement. Users can share photos, documents, and files to support queries, optimize onboarding, and ensure compliance through chatbots.
In addition, customers can interact with chatbots the way they want to, without losing context over a conversation. Chat logs are also shared with customers, and they can track multiple conversation tickets within their accounts. A live call with an agent cannot offer these features.
5. Multilingual Engagement through Chatbot Processing
While teams may be trained extensively across languages or hired specifically for their multilingual abilities, the first contact line for all conversations can be chatbots. With multiple languages supported across the omnichannel ecosystem, brands can engage with prospects, customers, and stakeholders in the language of their choice. Data storage, meta-analyses, and smart recommendations can also be performed in native languages.
6. In-depth Consumer Behavior Data Capturing
A vital area where chatbots offer indirect value to customer service teams is consumer behavior data capturing. Through chat conversations, pop-up surveys, and automated response capturing systems, chatbots can gather high-quality primary data for millions of customers.
In addition, a meta-analysis of chat conversations can also be performed to strengthen buyer profiles, with data shared with customer service teams for further operational optimization.
7. Improved Productivity Leading to Better Service
Agents can shift their focus towards offering a highly data-driven service to customers while handling more complex and hands-on queries. They can also shift towards a more conversational service experience rather than investing significant time in solving routine queries.
Customers also have a better experience interacting with agents that can have contextual conversations that are more meaningful. With the improved productivity of customer service agents, they can focus on relationship building rather than transactional chats.
8. Strengthening Security and Data Compliance
Data security is a core area of concern for enterprises, especially as they scale up to offer real-time customer engagement experiences. AI-based chatbot solutions are encrypted while also following the latest cybersecurity rules to prevent data leaks.
Companies that need to comply with GDPR, PCI DSS, and other mandatory data handling protocols can set the right rules within chatbot consoles. This drives better compliance monitoring through intelligent flagging systems.
Also Read – Customer Experience Management: What Is It & Why It Matters
Final Words
AI-powered chatbots are revolutionizing customer experiences and impacting business success holistically across industries. Companies are realizing the benefits of adopting the best AI-based chatbot solutions while increasing their investment in the domain over the next few years. Incorporating data-driven AI chatbots to optimize customer experiences fully is a must for all enterprises.

Find out how to leverage AI-powered chatbots the right way. Ameyo's conversational AI chatbot offers the right solution for enterprises.