Let me guess – you already know about customer experience and are already implementing it in your organization. But, somehow,  customers are still choosing your competitor instead of you. Wondering what you could do to build better customer relationships stop customer churn once and for all? You could use a customer experience strategy to keep them loyal forever.

Even if you are not using a customer experience strategy to improve customer experience, you're probably going to want to focus on building one in the future. Why? It's the best way to increase loyalty, reduce customer churn, improve business value, and foster innovation throughout the organization.
If you ask a company about their CX strategy, they'll probably tell you all about it. They'll never stop mentioning the importance of customer experience. But, to what avail? Different companies will be using a different customer experience strategies – which is not a bad thing, but it would be of no use to your particular business model.
Without further ado, let's get into the specifics of creating your first customer experience strategy from scratch.
Want to add WhatsApp as a channel to your CX strategy? 
CX Strategy: How to Create a Customer Experience Strategy
In this section, we give you everything you need to start creating your very first CX strategy:

Define a Customer Experience Statement (CES)

What is a Customer Experience Statement (CES): A CES, or customer experience statement, is the company's vision of customer experience. It defines the future actions to be implemented to improve the overall experience in the eyes of the customer, and guides employees on achieving their company's vision. It also defines the emotional identity and values of the company and the company's aspirations in terms of their customer experience goals. Don't confuse this with the company's mission statement, for it does not take into account the intricacies of customer experience along the customer journey.
Example of Customer Experience Statement (CES): For example, an online ecommerce shopping portal might choose a simple CES that defines their vision in terms of satisfying customers – to make an online marketplace that facilitates the buying and selling of products from merchants to online customers in the easiest and fastest way possible. An airline might want their passengers to have the best experience when travelling from one destination to another.
Customer Experience Strategy Example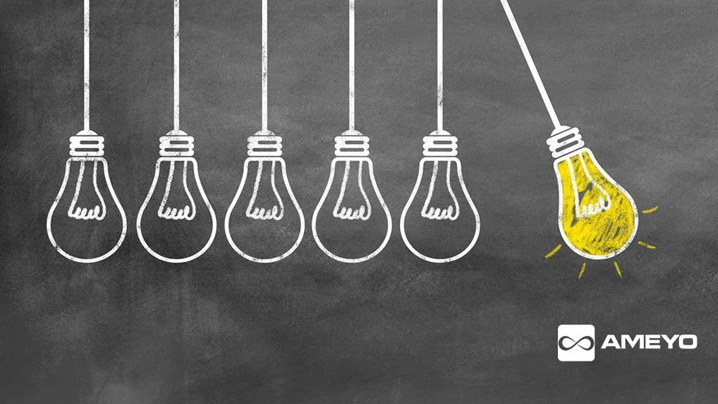 Here is a sample customer experience strategy template you can implement across your entire organization:


Customer Experience Assessment: Before you start to build your customer experience strategy, it is important to to set a benchmark and find out where you stand in terms of your customer experience maturity. Use our customer experience maturity assessment survey to figure out your customer experience assessment score.
Create a Brand Story: People always remember a good story, whether it's an old fairy tale or words of wisdom from your grandparents. Without a story, no one can relate to your brand. It appeals to the emotions of your customers and builds trust. Most brands have really exciting stories to tell – they let customers know how their brand can help solve their customer's problems. Think of Nike or Apple commercials – aren't they amazing and totally relatable? Create a brand story for your company, and make your employees tell it with enthusiasm – as if it's their own.
Know Your Customer and His Story: You might have the most powerful story to tell, but it won't really help if you don't know your customer. Knowing your target audience will help build character personas of your buyers and engagers, and help you understand why customers will choose you rather than your competitors. Gather insights about your audience and step into their shoes when you enter the customer journey. Tell your employees to become customers and let you know where you can improve the customer journey. Use customer feedback to really gain an in-depth understanding of what customers want and what they don't need.
To really hit the right mark, achieve a single customer view, either by using a customer experience platform like Ameyo FusionCX, or manually by compiling data from various systems.
Align your Business to your CX Goals: Look at your business from a bird's eye view and figure out how you are going to align your entire business around customer experience. Focus on barriers obstructing well-designed experiences and fix those gaps in customer experience. If you need to invest in new technology to accomplish this, don't hesitate to invest in a customer experience tool to power your customer journeys.
Make Brand Ambassadors Out of Your Employees: Happy employees are engaged employees, and will better cater to the customer and his needs. Make your environment as comfortable for your employees as possible, and make it productive for them. Hire a chief people officer or put the HR director in charge of employee engagement. Set programs and team outings in place, and make the work atmosphere stress free. Know their problems and solve them to be a hero in their eyes.
Design Experiences People Will Remember You For: This is the most creative part of the entire customer experience strategy. You have to think about the customer journey by collaborating with various teams / departments and design experiences users will remember you for, and how you're going to set these into motion. You'll have to improve processes, strengthen departmental inter-communication, and create a customer journey map by mapping each persona to create individual journey diagram with key processes, touchpoints, and technologies. Use customer experience innovation to drive your CX efforts.
Systematically Remove Pain Points: With all the information you've gathered till now, systematically remove pain points that hinders business for customers. Focus on increasing efficiency and effectiveness.
Use Your Customer Engagement Strategy to Strengthen Your CX Strategy: You probably have some sort of customer engagement strategy to better engage customers – this could be any plan related to customer engagement to foster growth and loyalty. Take this and combine it to the CX strategy.Be proactive in your engagements more than ever.
Integrate it throughout your Systems: Once you have decided what and how you're going to improve customer experience, have a plan for the next year on how you are going to implement it. Think about the technical aspects and overall results realistically – you don't want to set goals you or your teams won't be able to achieve. Continuous improvement is the answer, as you won't be able to do everything in a single day. If someone questions your motives, have answers ready to explain whatever you are implementing, and why.
Once you have a working customer experience strategy, it's time to optimize it even further to look for improvements and other efficiency hacks.
Optimize Your CX Strategy: Customer Experience Strategy Best Practices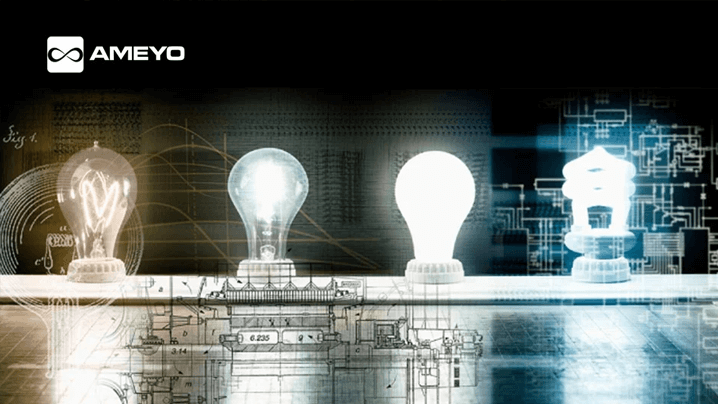 Once you've made your CX strategy, you can move on to improve it even further. Here's are some best practices you should follow when optimizing a customer experience strategy:
Don't miss the little details when you analyze the customer journey for potential fixes.
Look from the eyes of the customer and how he perceives your brand experience. Understand how they actually use your product, and design experiences based on that information.
Know your ideal customer.
Always remember that improving customer experience is a continuous process, and requires a decent amount of action implementation to start seeing some real results.
Focus on aligning your entire business strategy with your customer experience goals. The entire top-level-management should be focusing on customer experience as a whole.
Train your employees to be more customer-centric.
Include everyone in your organization who is part of the customer journey
Appoint a customer experience expert.
Customer service starts where customer experience fails. Treat your customer service teams like any other marketing function, not as a secondary function. Know the difference between customer service and customer experience.
Always keep engaging your customers.
Reward employees who keep your customer experience standards high. According to Forrester, only 31% organizations recognize and reward employees across the company for improving the customer experience.
CX Strategy: Conclusion
We hope this customer experience strategy guide helped you build a customer experience strategy that delivers powerful experiences that surprises customers. Don't miss out on this huge opportunity – customer experience Management really can change your business!
If you're looking for a customer experience platform to power your CX strategy, look no further! Ameyo FusionCX has everything you need – learn more about it today!